Why Bitcoin could favor USD dominance over Digital Yuan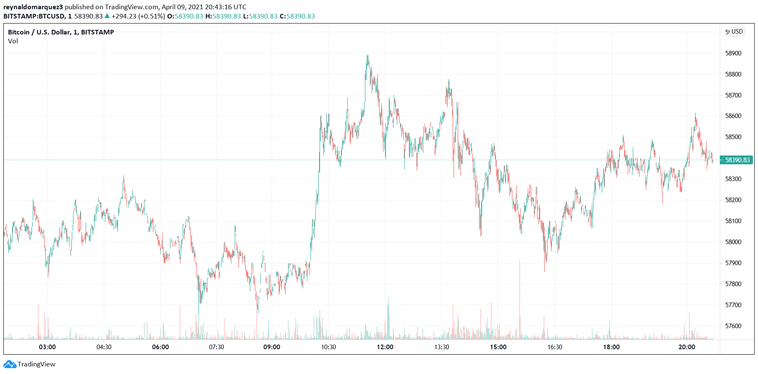 Contrary to what many in the crypto space are discussing, Senior Commodity Strategist for Bloomberg, Mike McGlone, has made the case for Bitcoin being beneficial for the U.S. dollar over China's digital Yuan.
According to McGlone, the cryptocurrency is "eclipsing" Yuan's global adoption. Specifically, the U.S. dollar is showing "organic adoption" in the digital ecosystem, as shown by the following chart. Mcglone claims:
Bitcoin May Enhance Dollar Dominance, Highlight China Drawbacks – Despite concerns about China's development of a digital yuan, Bitcoin is enhancing the dollar's dominance and is a risk to gold. Bitcoin may be accentuating the drawbacks of a lack of free markets & discourse.
Dollar's Digital Dominance Eclipsing China Yuan Global Adoption – #Bitcoin going mainstream tops the crypto-market headlines in 2021, but the increasing dominance of the dollar is equally significant. Organic adoption of the world's reserve currency in the digital ecosystem.. pic.twitter.com/MB3NfCaD9a

— Mike McGlone (@mikemcglone11) April 7, 2021
Institutions not adopting Bitcoin could be at risk
For Gold holders, the benchmark cryptocurrency has also become a nuisance. The precious metal is underperforming and retracing to levels of support under $1,700, as McGlone claims. He added:
most indicators show a shifting global tide that favors the nascent digital currency as a reserve asset.
The expert claims Bitcoin has "entered a unique state" in terms of adoption. Therefore, he claims those company managers and executives unwilling to allocate capital to BTC could be at risk of missing out on more appreciation.
In that regard, McGlone estimates BTC's price to be on a similar path that in 2013 when it registered 55x gains and in 2017 when it reached the historical $20,000 mark. This would put Bitcoin near $400,000 this year. He added:
The technical outlook for Bitcoin in 2021 remains strongly upward, if past patterns repeat. Common companions for strong annual rallies in the first-born crypto — low volatility and halvings — are aligned favorable.
At the time of writing, Bitcoin is reclaiming the higher levels of the $50,000 and seems to be pushing harder towards its resistance zone. The cryptocurrency trades at $58,451 with 1.2% gains in the daily chart.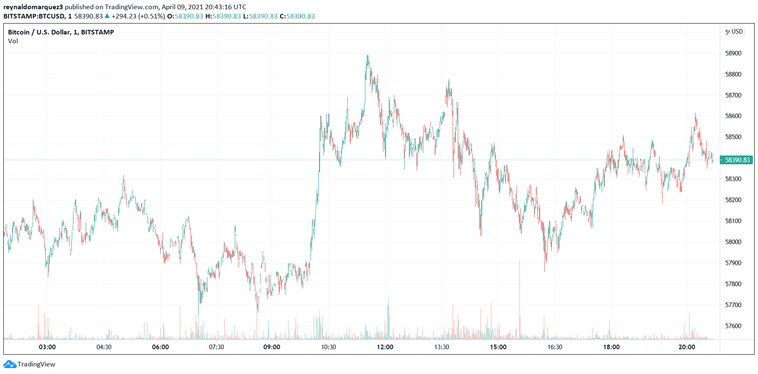 The Strategist points to the low amount of BTC on exchange platforms as possible evidence of further appreciation. When the metric reserves, the market could be "dominated" by the sellers and BTC's price might have the same fate as in 2017.
The 2015-17 bull run peaked around the time more Bitcoins were moved back on exchanges than the previous high from 2016. Our takeaway from this metric is that buyers are taking Bitcoins off exchanges and moving into longer-term storage, some earning interest.