Akon City 2: Akon Unveils Plan to Build Second Futuristic Cryptocurrency City in Africa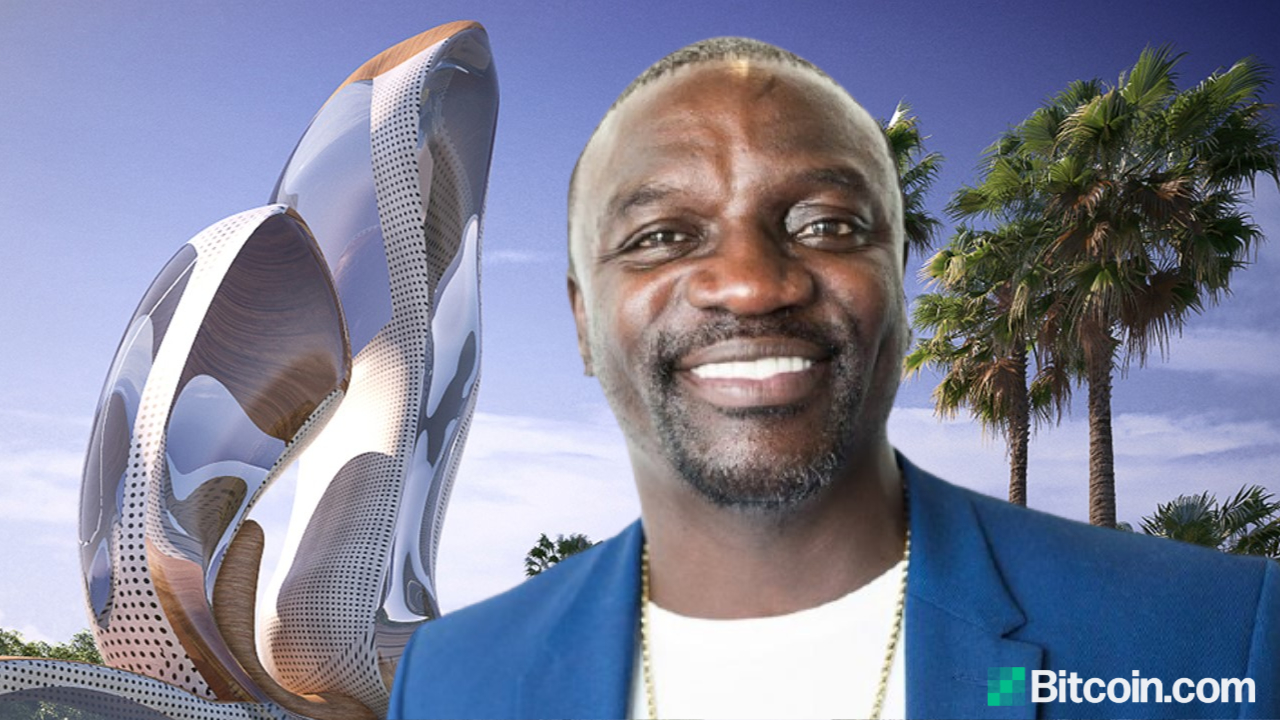 Another futuristic cryptocurrency city will be built in Africa, Senegalese-American star Akon has announced. The government of Uganda will make land available to him for the construction of the new crypto city. The akoin cryptocurrency will be used in the city, similar to how it will be in Akon City, the $6 billion "real-life Wakanda" that is currently being constructed in Akon's home country.
Second Akon City to Launch in Uganda
Senegalese-American star and philanthropist Akon, whose real name is Alioune Badara Thiam, announced last week his plan to build a second futuristic cryptocurrency city in Africa. Its home will be in Uganda.
His first crypto city, Akon City, which costs $6 billion, is being built in his native country of Senegal. Akon described it as a "real-life Wakanda," comparing Akon City to the technologically advanced fictional African city in the blockbuster movie Black Panther.
Akon's new cryptocurrency city has the backing of the Ugandan government. Isaac Musumba, Uganda's Minister of State for Lands, Housing, and Urban Development, said at a press conference last week that the government will find suitable land of one square mile or larger for Akon to build the new crypto city. The minister elaborated:
A place suitable in Uganda that has not-less-than one square mile will be made available to him and his team so he can harness resources and investments, attract investors, manage the project, and have a city.
According to local media, the new crypto city will use Akon's own cryptocurrency, the stellar-based akoin, similar to how it is planned for in Senegal's Akon City.
The Akoin cryptocurrency is already being used in Mwale Medical and Technology City (MMTC) in Kenya as a pilot for Akon City. "We're going to use exclusively akoin by the end of 2021," Julius Mwale, the principal investor of MMTC, said in November last year.
When Akon was asked about whether Ugandans will be able to afford to live in the futuristic Akon City, the singer replied: "I know if I put it there, they're going to find a way to afford it because it's going to motivate them … Ultimately, when you create an opportunity, people grow with that opportunity, people learn with that opportunity, people are motivated with that opportunity."
Akon also shared his bigger vision, emphasizing that "the continent is our goal." The singer elaborated, "To build the continent, we need to unite as a people to make this thing happen," adding:
My true calling is to develop Africa, whatever it takes.
As for the crypto city in Uganda, he noted that "The idea is to utilize all the resources that we built throughout the years and try to rebuild the country."
Specifically, he detailed: "We will be having some professionals that we plan to fly into Uganda that can train the locals and I think one of the things that we miss out in major countries is the access of information and we need to be properly trained not only just in construction but also the management of the property and then the maintenance of the properties." The construction of the crypto city in Uganda is scheduled to be completed in 2036. Akon concluded:
We're hoping that everything works the way it's supposed to work but as we move forward with all the support necessary, I think this is a very achievable goal.
What do you think about Akon building another crypto city in Africa? Let us know in the comments section below.
Image Credits: Shutterstock, Pixabay, Wiki Commons