Tesla Stocks to Launch on Binance as Exchange Rolls Out Stock Tokens with Zero Commission

Yuri Molchan
Largest crypto trader Binance unveils stock tokens to be traded and TSLA will be one of the first to launch in this form
The leading platform in crypto trading, Binance, has just announced that it is rolling out stock tokens to be traded with zero commission to enable users to trade stocks in fractions.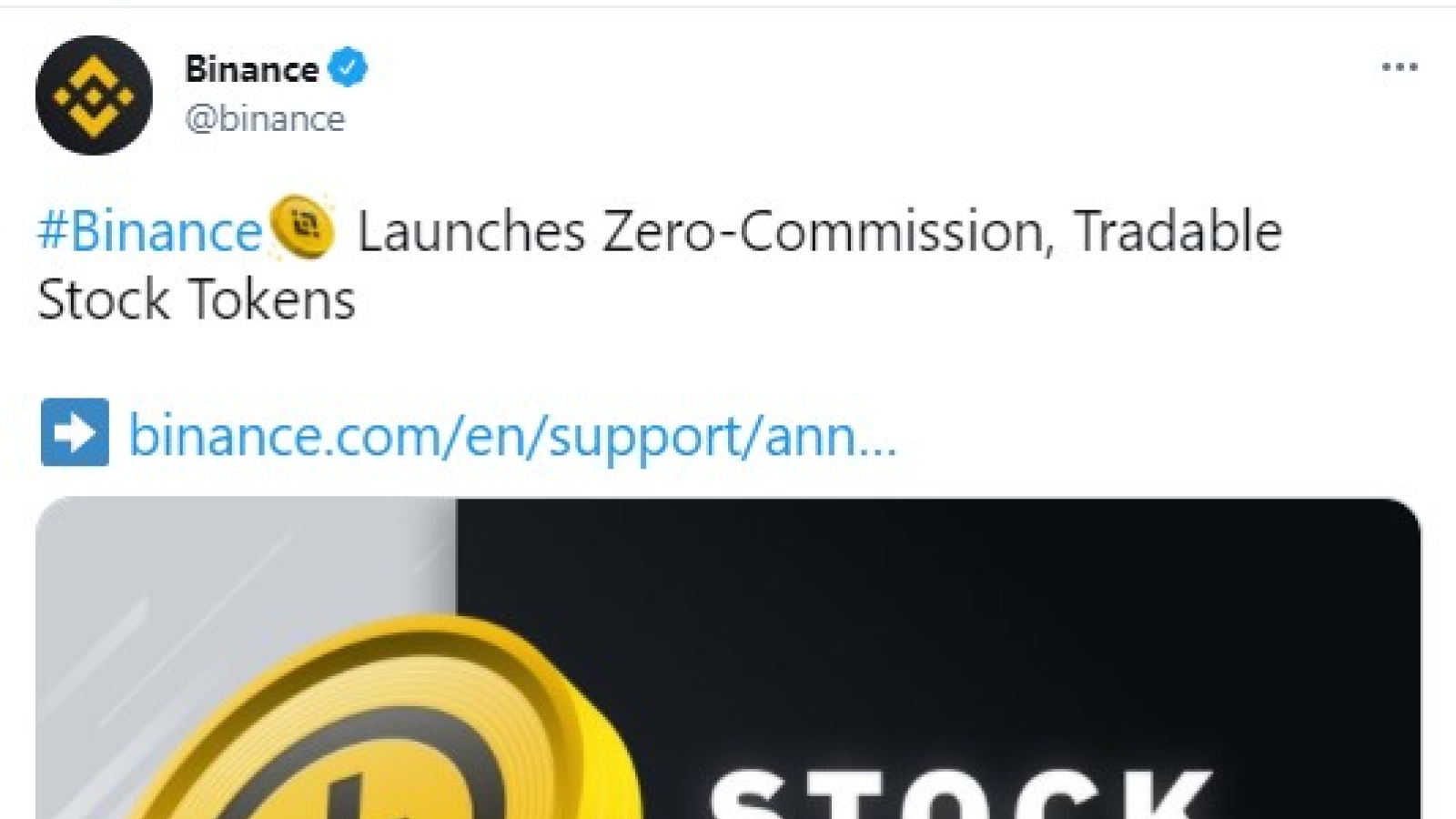 These stock tokens will be settled in BUSD (Binance USD-based stablecoin).
Tesla's stock (TSLA) will be the first to be turned into tokens. Today, at 1:35 p.m. UTC, TSLA/BUSD trading will start.
These crypto tokens will be fully pegged to a depository portfolio of corresponding securities, and holders of stock tokens will be entitled to profits from the shares the token is based on, as well as potential dividends.
However, trading these tokens will be unavailable in China, Turkey and other restricted regions. Those who are interested in trading will have to pass identity verification.