Billionaire Puts £175mn London Apartment up For Sale, Will Accept Bitcoin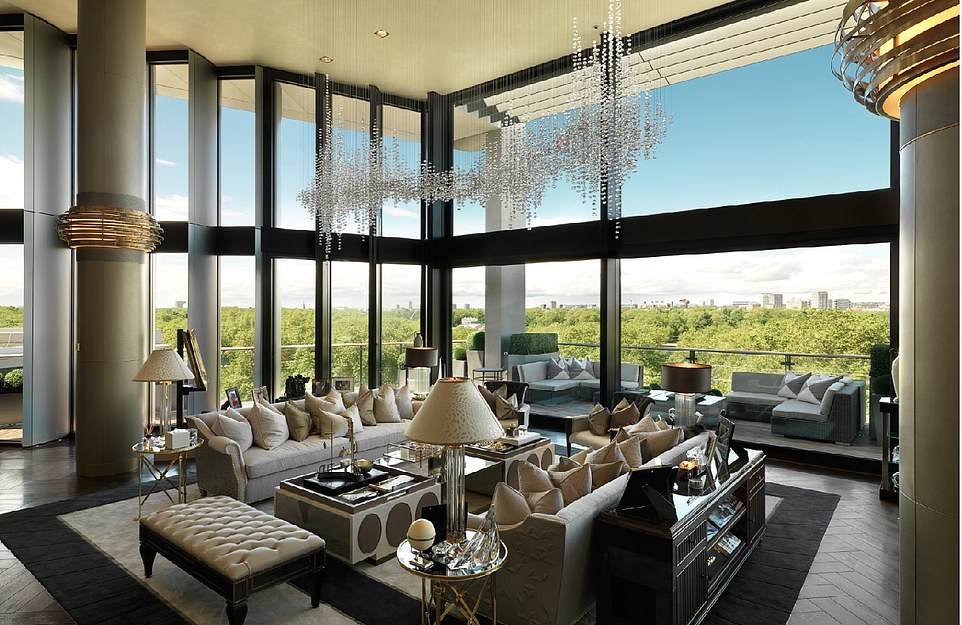 Billionaire property tycoon Nick Candy is selling his two-story penthouse overlooking Hyde Park for a cool £175mn (US$240mn). The kicker is, he's open to accepting Bitcoin.
Despite BTC cracking $64k this week to post a new all-time high, debate on cryptocurrencies' legitimacy continues to rage. However, Candy's willingness to take Bitcoin is evidence that opinion is changing, even if it's at a snail's pace.
Source: dailymail.co.uk
Bitcoin as a Store of Wealth
Candy is a former advertising executive who, in the mid-90s, decided to renovated flats in his spare time. By 1999, business was booming, so he decided to quit his day job and go into property full time.
A partnership, under the name Candy and Candy, was formed with his brother, Christian. From there, the pair changed their focus to buying up buildings and carrying out high-end renovations.
Nick took sole ownership of the company in 2018. It was about this time that he began diversifying his interests outside of property. His private investment fund, Candy Ventures, has funded a wide range of startups, including a metal exploration company and a biotech health firm. But a consistent theme throughout the portfolio of companies is technology.
Candy did not go into detail on accepting Bitcoin and Ethereum for his swanky Hyde Park penthouse, only that cryptocurrencies present a "big opportunity."
But Candy's nod of approval echoes a wider concern, particularly as the panic situation has emphasized the importance of hedge assets.
Chris Roper, Communications Chief at MyConstant, an alternative finance startup, said the initial demand for hedging has changed into something more profound. Investors now expect growth and security, which is why cryptocurrencies have been gaining favor in recent times.
"People want to diversify into alternative investments and cryptocurrencies offer everything from collateral-backed lending to store-of-value protection to forex-style trading."
The London Property Market is Insane
Much like Bitcoin, the London property market has been called an unsustainable bubble for well over a decade at this point. The average price of a house in London is more than double compared to the rest of the U.K.
Data from the Office of National Statistics showed in Q4 2020, the average London house exceeded half a million pounds for the first time, at £514k (US$708k). Whereas elsewhere in the U.K., an average house would cost £250k (US$345k).
Candy's apartment takes things to the extreme. The property is split over two levels, has 5 beds, a 21m swimming pool, a spa and gym, two terraces, a champagne room, a wine cellar, and a media room.
It boasts 18,000 sq ft (1,670 sq m) of space, and perhaps most important is its desirable location in the heart of well-to-do Knightsbridge.
Interested parties with a spare 2,700 BTC to hand should contact estate agents Frank Knight for a viewing.
Source: BTCUSD on TradingView.com