Bitcoin Hashrate Drops Over 45%, Xinjiang Grid Blackouts Blamed, BTC Price Slides 10%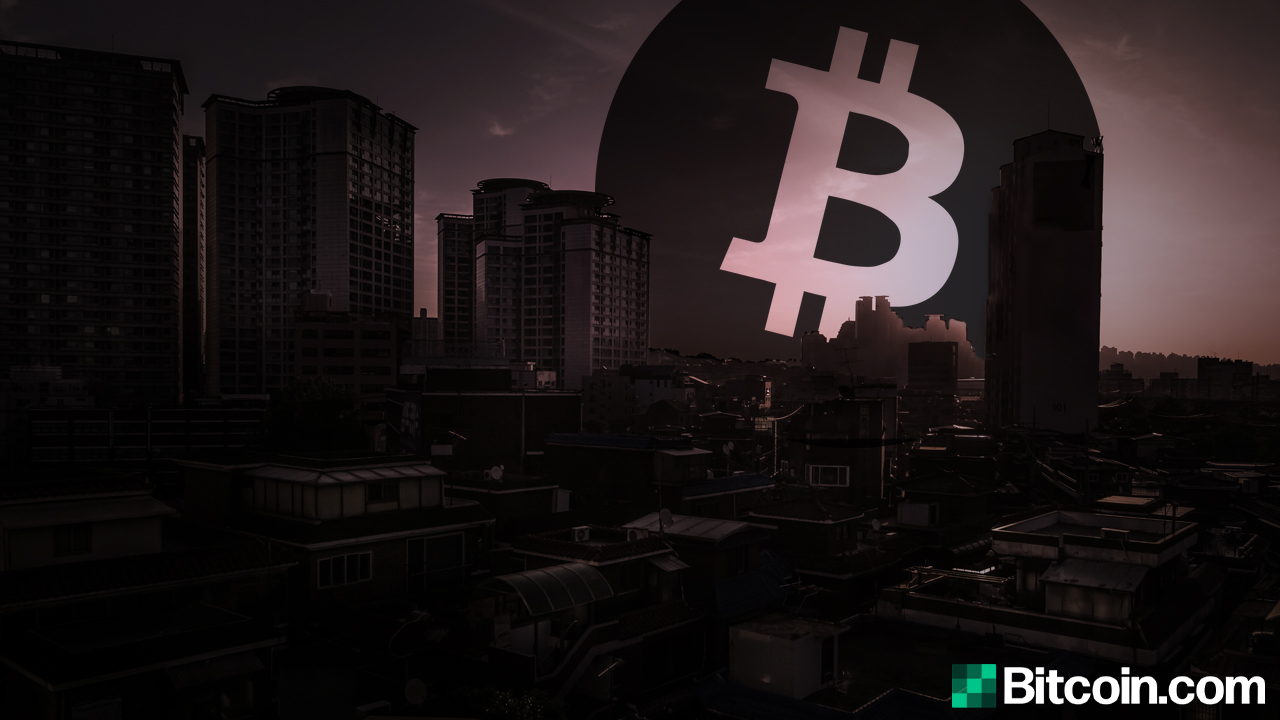 Since April 15, the Bitcoin network hashrate has dropped more than 49% after touching an all-time high at 218 exahash per second. Regional reports noted that in China the Xinjiang grid is having blackouts and "safety inspections."
Reports Claim Blackouts in Xinjiang, China Have Pushed Bitcoin's Hashrate Down 49%
At the time of writing, the Bitcoin (BTC) network hashrate has seen a 49% drop off after touching an all-time high (ATH). Data shows on April 15, BTC's hashrate climbed to a massive 218 exahash per second (EH/s).
Almost immediately after that point, the network hashrate started to spiral downwards. When the hashrate started dropping the regional reporter Colin Wu (@wublockchain) tweeted about electrical grid blackouts in China.
"The hashrate of bitcoin mining pools plummeted in 24 hours. Antpool fell by 24.5%, Btc.com fell by 18.9%, Poolin fell by 33%, Binance pool fell by 20%," Wu tweeted. "The reason is that Northwest China is undergoing a complete blackout for safety inspections."
The founding partner at Primitive Crypto, Dovey Wan also spoke about outages the next day. "Xinjiang is facing a major power outage due to a coal mine explosion," Wan remarked. "Bitcoin hashrate drops almost 30% instantly… Expected to recover in a week or so. All data centers were shut as well," she added.
Wan continued:
Xinjiang [and] Sichuan combined together have well over 50% of the overall [Bitcoin] hashrate. Hope [we] can have more distributed hashrate in the future for resilience purposes.
Next Week's Data Could Show an Estimate of Xinjiang's Hashrate Share
The cofounder of blockchain data aggregator Coinmetrics.io, Nic Carter also tweeted about the situation in China and the hashrate drop.
"The Xinjiang grid going down and its effects on bitcoin hashrate are what economists call a 'natural experiment.' [A] very helpful source of data. Xinjiang is heavily coal-based but not exclusively so. There's huge amounts of wind and solar – 35% renewable as of 2019. [Third] highest renewable share of all Chinese provinces (behind Gansu and Ningxia) (hydro ≠ renewable for purposes of this data).
Carter added that next week, the drop could show just how much hashrate resides in the region. He said:
Based on what the next week's worth of data tells us, we will be able to devise an estimate of Xinjiang share of [the] BTC network (assuming we know for sure that the entire grid is down – hard to tell based on scant reports).
Price and hash rate has always been correlated.

This is BTC price vs today's hash rate collapse (from the Xinjiang blackout). pic.twitter.com/mywEZLHlA0

— Willy Woo (@woonomic) April 18, 2021
Meanwhile, a great number of people have said that the price dump is correlated with the hashrate plunge. The director of research at The Block Crypto, Larry Cermak disagrees the blame can be cast so easily on the loss of hashpower. "LOL, if you think the hashrate drop was the reason for the dump you're ngmi," Cermak said in response to Willy Woo's tweet.
"For those looking for some explanation, corrections are natural after massive run-ups. Weekends with low liquidity are perfect, some dumb catalyst to spook traders off, and down we go. Markets were bid up for Coinbase and that ended up disappointing as well. Not surprising," Cermak added.
Network Fees Spike and Price Starts to Follow Hashrate on Sunday Evening
The conversation surrounding BTC's hashrate has been a trending topic on social media and forums. The cofounder and CBO at Compass Mining, Thomas Heller, also shared a source of the accident in the coal mine as well.
"Mining farms in Xinjiang closed this morning for inspections – network hashrate from most Chinese mining pools have a significant drop," Heller wrote. "It's related to the accident in the Xinjiang coal mine earlier in the week," he added.
On Saturday at 11:00 p.m. (EST), bitcoin's price dropped to a low of $51,541 but has regained some losses during Sunday's early morning trading sessions. At the time of publication, at 7:30 a.m. (EST), bitcoin (BTC) is down 10% and exchanging hands for $54,848 per unit. The entire crypto-economy shed more than 8% since 11:00 p.m. last night.
What do you think about the Bitcoin hashrate plummeting over 49% this weekend? Let us know what you think about this subject in the comments section below.
Image Credits: Shutterstock, Pixabay, Wiki Commons, Twitter, Coinwarz.com,