Akita Inu: Is It the Next Dogecoin?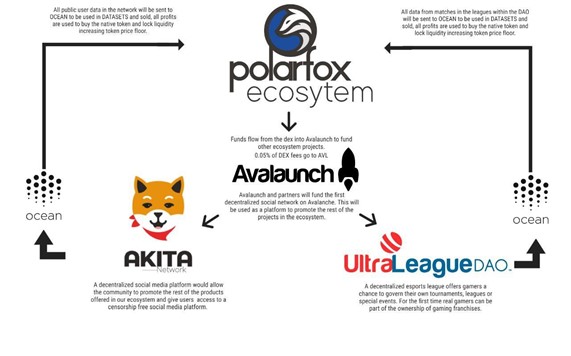 Released just 3 months ago, Akita Inu is a humble ERC 20 token with bold results so far. Originally found on Uniswap, over the past week it has found itself added on multiple exchanges including MXC, HotBit, Poloniex and more for a total of 7 platforms and a new one with BKEX at the time of writing this press release.
This fast adoption was made possible with multiple days of trading volume of over $200,000,000 and resulting in trending status on CoinMarketCap and CEX.
Akita Inu is being built exclusively with the help of community input. A truly democratized project.
Over the last week, over 15,000 new investors are now holding this token and another 22,000 have joined the project's Telegram where people will get to start shaping this project into something special.
The fresh ideas from the community that are being adopted by the project include a token burn, staking to allow passive income on holder's idle currency, and finally the development of its own decentralized social media network comparable to Twitter, but instead of liking tweets users will be able to tip Akita to show support. This will all be possible with a partnership with Polarfox.
The team is also days away from a new release of the Akita website which will beautifully illustrate the roadmap to come. So stay tuned for that.
"Is Akita Inu the next Dogecoin?"
In the early days of a new project, it is always easy to make a claim that something novel is going to be comparable to something else, which is more proven. This press release isn't going to make that type of bold comparison here today. Rather the core belief of the token is a much more intriguing comparison that should be made as to why Akita Inu could very well be the next Dogecoin. The power of community.
Firstly, let's touch on why Dogecoin became the #6 Akita Inu seems to be poised to make a name in the market for years to come. For those interested, check out the pinned messages in the Telegram group. There, you will find the roadmap and get up-to-date information about where this community will be growing.