'Nothing Goes up in a Straight Line'- S2F Creator Plan B Claims Bitcoin Price Drop a 'Mid-way Dip'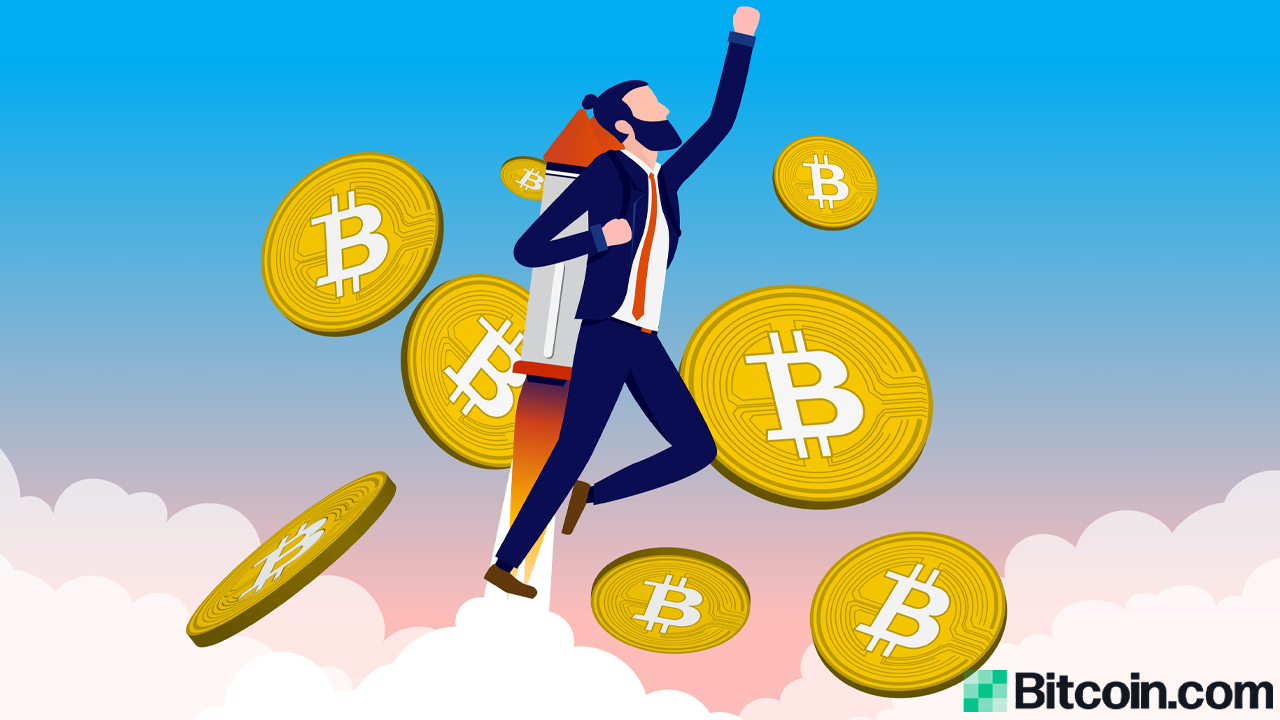 Bitcoin prices have dropped below the $50k region during this week's trading sessions sinking to a low of $47,555 on Friday. The popular creator of the stock-to-flow (S2F) bitcoin price model, Plan B has discussed the recent price dip and stressed that "nothing goes up in a straight line." Plan B believes this price drop might be a "mid-way dip," similar to the crypto bull runs in prior years.
'Looks Like the Mid-way Dip,' Says Plan B
During the first week of March, Bitcoin.com News reported on Plan B's popular but also controversial stock-to-flow (S2F) price model. In that report, Plan B was very confident and BTC's price surpassed the model by 26%. People believe that the S2F price model predicts bitcoin's price reaching six-digit price ranges in the future. Since that report in March, however, BTC's price has dropped -26.72% after the crypto asset's all-time high of $64,895 per unit.
Plan B doesn't seem phased by the drop and after prices fell, the S2F creator consoled his followers in a tweet.
"Nothing goes up in a straight line. Bitcoin has gone up 6 months in a row, until this month. This looks like the mid-way dip that we also saw in 2013 and 2017," Plan B emphasized. A number of people agreed with the S2F creator, as they believe the dip is just temporary for now.
"Right on schedule," tweeted the Kraken representative Dan Held in reply to Plan B's assessment tweet.
In fact, Bitcoin's S2F model has been a topical conversation again in recent times. "So let us take a look at Plan B's S2F model," one individual called Waro recently wrote. "You can see that bitcoin always has this mid-way bear period in its bull cycle and the correction we would see is at a minimum of 40%. This is quite in line with the untapped liquidity that the Elon pump has left behind," he added.
The financial reporter Wu Blockchain also spoke about the S2F model this week. Wu Blockchain remarked:
According to Crypto Quant's S2F Reversion data, with bitcoin's sharp drop, the index plummeted to 1.827126. Compared to bitcoin's decline, the index has fallen significantly more, [which may imply] a reliable buying opportunity.
Plan B's Recent Survey Shows 44% of Votes Think Bitcoin Will Reach $100K
A bunch of crypto proponents think drops in bitcoin's value should be expected during the bull runs and people still are confident six-digit BTC prices are coming.
"10%-30% dips are to be expected in any bitcoin bull run [and] are exactly what happened in 2017 [and] 2012," a Plan B fan said on Twitter. "Currently, BTC has dipped to the exact price level predicted by [Plan B's] S2F model, so [it] is still nicely on track to hit $100k by Sept," he added.
Further, Plan B did a survey on Twitter and the poll saw 67,881 votes since April 24, 2021. The survey asked people their opinions about the S2F model what future BTC prices might come to fruition.
"Do you think bitcoin will reach $500k, $288k (S2FX model), or $100k (S2F model) before December 2021… or will BTC stay below $100k?" Plan B asked his 405,000 Twitter followers.
44.6% voted for $100k, 25.5% voted for $288k, and 21.8% voted for the price staying below the $100k range. 8.6% of the 67,881 votes predicted prices could reach as high as $500k per bitcoin (BTC).
What do you think about Plan B's recent tweets about bitcoin's price dip and the S2F model? Let us know what you think about this subject in the comments section below.
Image Credits: Shutterstock, Pixabay, Wiki Commons, Plan B, Twitter,