Binance Smart Chain Meets Wise, The Most Secure Staking On Blockchain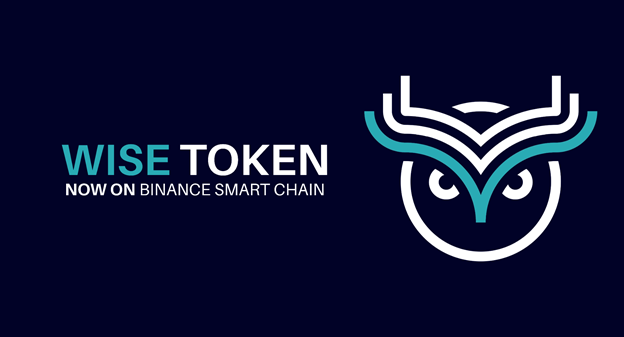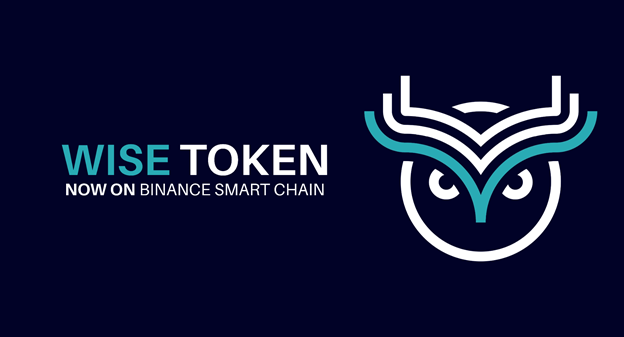 WiseSoft has recently announced that its integration with Binance Smart Chain is about to unravel into a BNB backed liquidity pool, funded via the upcoming Wise Liquidity Transformer Event on April 27th, 2021. The event will run for 15 days only or until the pool ceiling of 200,000 BNB is reached. Such a move, by the team of the most secure staking medium on blockchain, bids to create a $200 million Wise token pool on Pancakeswap.. The presale will be accompanied by $544,000 upfront incentives (read instant cash prizes distributed in BNB), offered to qualified participants of the event.
Big names, an important-to-the-blockchain industry event, and a bright, new future for secure, BNB-backed staking. This is what the DeFi connoisseurs already know, and are keenly waiting for the event to begin. Nevertheless, it is ok to be slightly foreign to the subject. Let's take a moment and dissect how instrumental the Wise token event is to blockchain and DeFi in general.
The fall and rise of Staking and DeFi
Decentralized finance is the primary application of what blockchain and Bitcoin were originally designed for. Whilst Bitcoin introduced the world to decentralized currency, it was later the Ethereum blockchain that turned the dream into a reality, combining cryptocurrency with the proper infrastructure on which real-world applications could be developed.
Some say that DeFi started off on the wrong foot. Just like any new deviation of blockchain, the market got quickly flooded with projects that had no intention of being practical or useful, but simply raised money to the foremost benefit of the project originators. Staking, of course, was also caught in the middle of it, as the majority of projects were not asset-backed and shut down prematurely despite the behemoth 'take on the world' plans they all boasted.
'It all happened due to greed, centralization and tokenomics that relied on never-ending demand.'
Reasons for failure are broad and at the same time, all come down to greed, and centralization, whilst proclaiming decentralization and lacking thoughtful tokenomics. Still, the industry quickly managed to get back on its feet. Bloomberg states that it took less than a year for collateral levels to jump from a mere $700 million to $9 billion in 2020, finally turning the DeFi space into a medium that warrants mainstream attention.
Wise Token is a Breakthrough
By definition, unlike conventional financial institutions, decentralised finance is all about blockchain-based smart contracts that eliminate the centralized approach to the provision of financial products. Think bonds, lending, borrowing and time-based interest-centered instruments.
This is where Wise steps in…
Wise is an ethically built and audited crypto-backed asset that offers the blockchain community a secure way to store value in crypto and profit from staking at the same time. In fact, it is perhaps one of the main reasons it became an overnight success, raising $40 million in ETH for its first liquidity pool, back in December 2020. Today, this unremovable pool, filled with 55,900ETH on Uniswap, backs not only the Wise token price, but also acts as a firewall that protects its value. Simply put, even if all Wise holders decide to sell their holdings, there will still be enough liquidity for them to get ETH back, whilst 28,000ETH would still remain in the pool.
WISE at glance:
Backed by ownerless and non-removable ETH liquidity pool
Unbreakable price floor of $0.08 (valued in ETH)
Penalizes stakers who cancel their stakes before the maturity date and distributes these fees to other stakeholders
88% of WISE is staked
No Wise tokens were allocated to the team, founder, or VIPs.
Liquidity pool admin keys have been transparently burnt
Wise meets Binance Smart Chain
The WiseSoft team has already proven that they are on the right path. At the time of writing, the initial WISE (WISE-ETH) liquidity pool is 88% staked, which serves as a great display of integrity the holders have towards the WISE ecosystem. This time though, Wise integrates with Binance Smart Chain (BSC) and Pancakeswap.
The 15-day Liquidity Transformer Event is in line with WiseSoft's previous achievements. All token holders that manage to grab a share of the liquidity pool during the presale will be able to use Wise (BNB Wise ticker: WISB) to:
Store value (backed by non-removable pool of BNB on Pancakeswap)
Stake in one of WiseSoft's high yield programs (comes with dynamic price floor)
Provide liquidity to partner DEXs and Wise reserve pools, earning interest from WISB ecosystem profits
Make transaction just like with any other ERC-20 token
Utilize WiseSoft's upcoming collateral staking and lending product
It is these functionalities that helped WiseSoft to raise the bar of staking when it first entered the market and will likely remain the pillars of the ecosystem's success. As with most large presales on Binance Smart Chain, there are, of course, rewards that aim to incentivize the trading process. Unlike other projects though, Wise has once again gone a step further, allowing its early investors to choose between 6 reward modes that pull from a $544,000 incentives pool.
DeFi done right
Conventional banking and financial markets have long been imprinted in the minds of the public and investors as the only place where one's capital can earn interest. Then came cryptocurrency, and just like any new product, turned many early adopters into overnight millionaires. Today, the cryptocurrency market has become mature and with integrations like WISB on BSC, it is as ready as ever to take on the conventional interest-generating financial products. Added bonus? It becomes incredibly safe and flexible in terms of its offering.
'BNB backed liquidity pool'
Adding to what has already been implemented, Q3 of 2021 will see WiseSoft's introduction of a new fully decentralized smart contract. It will allow Wise holders to participate in borrowing and lending of practically any crypto found on a decentralized exchange (DEX) but with a key differentiator of requiring no human intervention and the need for centralized price oracles. According to Peter Girr, the CEO of WiseSoft, it is one of many major developments that the team is set to reveal this year.
So there you have it! The market seems to finally have a staking service provider that not only offers a secure and logically viable method of staking, but also flexibility in what you can do with your investment. Whether it is simple staking or exploring the Wise ecosystem, the presence of a price floor and an ownerless liquidity pool of BNB finally provides peace of mind to those looking for a long-term investment.
Is there a further evolution to DeFi beyond the Wise ecosystem? We find it hard to tell. But given the value it is about to add to DeFi, Wise has unquestionably built a solid foundation.