Charlie Munger Hates the Bitcoin Success as Warren Buffett Laments Neo-Trading Platforms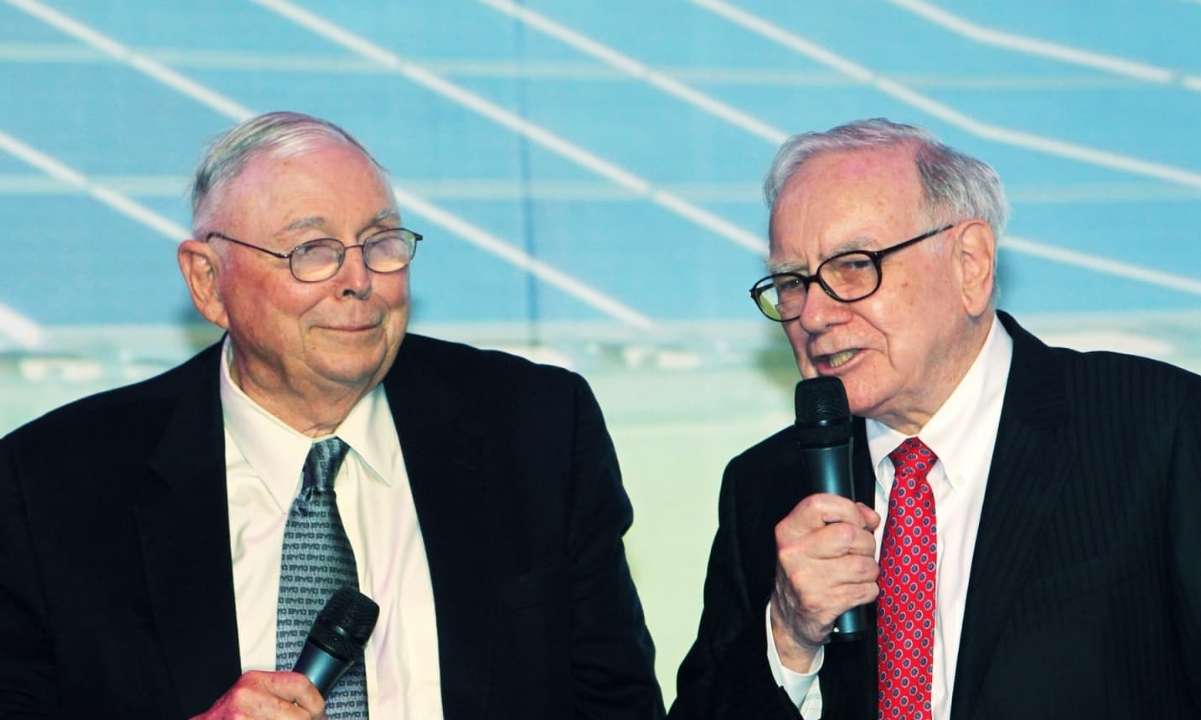 Legendary stock market investors Warren Buffet and Charlie Munger spoke at Berkshire Hathaway's annual meeting, talking briefly about cryptocurrencies and the effects of the new trading era on the global psyche.
Buffett's Thoughts and Munger's Rant
Warren Buffett expressed his displeasure at people who treated markets like a casino, claiming that it encouraged a gambling impulse. Buffett insisted that sound long-term investing is not as easy as it sounds, and he spoke out against platforms that allowed people to make commission-free trades, as they exacerbated what he views as latent gambling addictions.
Munger has always been anti-Bitcoin, and he elaborated on some of those views at the meeting. Saying he 'hates the Bitcoin success,' Munger went on to call the 'whole damn development' 'disgusting' and 'contrary to the interests of civilization'.
Facts, Though?
The bulk of Munger's criticism came from his view that cryptocurrencies are useful to 'kidnappers, extortionists and so forth.' In 2020, 0.34% of all cryptocurrency activity was related to criminal activity (down from 2.1% in the previous year).
Interestingly, the UN estimates that between 2% and 5% of the global GDP is connected with illegal activity. Taking the most benign estimate, at the very least, the US Dollar is proportionately connected to 480% more crime than cryptocurrencies are.
Munger also expressed his displeasure at the fact that billions of dollars were suddenly being allocated to 'someone who just invented a new financial product out of thin air.' Presumably, this is referring to the fact that anyone can create a new cryptocurrency with relative ease, and such currencies can quickly amass giant market caps if they gain traction, usually making their founders quite wealthy in the process.
Usually, cryptocurrency market caps are based on order book prices and liquidity on exchanges, all of which is public information. Surprisingly enough, in the early 2000s, a financial product called the subprime mortgage-backed security was created out of thin air, backed by 'no-document loans' (a type of mortgage where the lender does not request the borrower's information, regardless of whether they are unemployed or not).
In October 2008, it was revealed that Berkshire Hathaway was 'the single largest shareholder in one of the principal enablers of the proliferation of subprime mortgage derivatives,' which, at the time, caused a death blow to the entire US economy.
Featured Image courtesy of CNBC
SPECIAL OFFER (Sponsored)
Binance Futures 50 USDT FREE Voucher: Use this link to register & get 10% off fees and 50 USDT when trading 500 USDT (limited offer).
PrimeXBT Special Offer: Use this link to register & enter POTATO50 code to get 50% free bonus on any deposit up to 1 BTC.
---