UBS Chief Economist Says 'Bitcoin Is Denied to Minority Groups Who Have Reduced Online Access'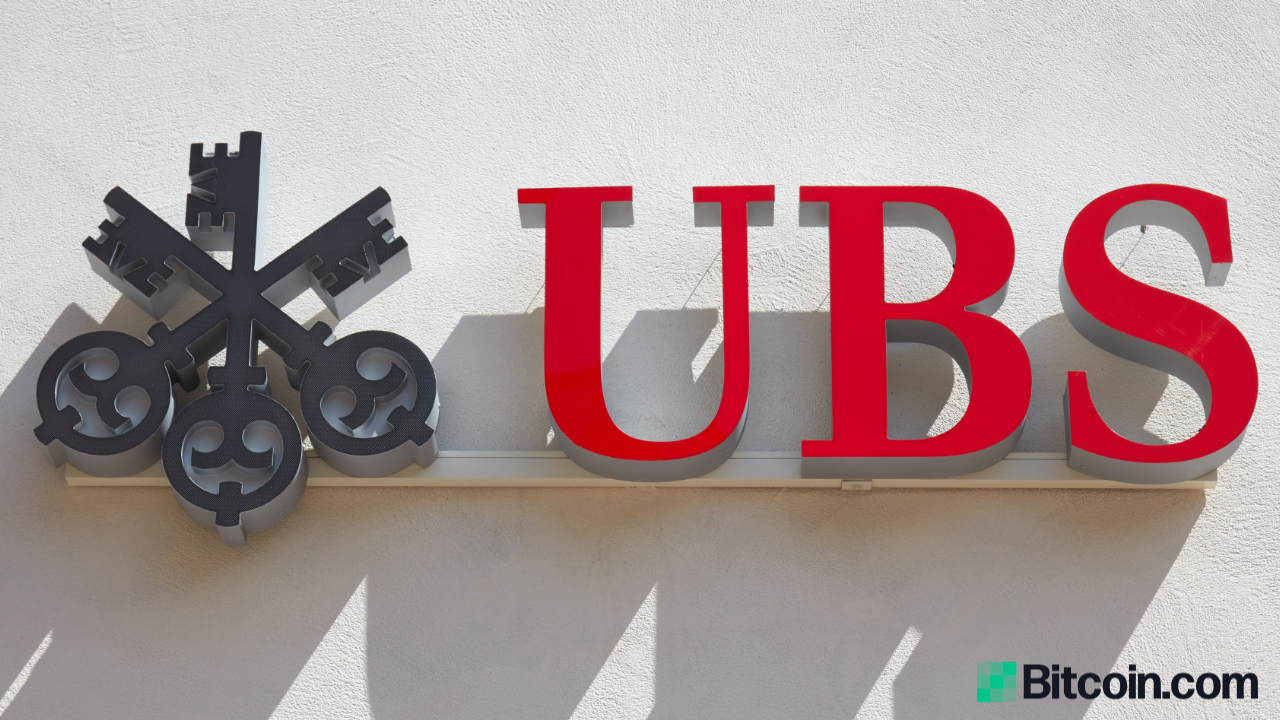 A chief economist at UBS, the largest bank in Switzerland, sees a number of problems with bitcoin. In attempting to answer the question of whether the cryptocurrency defies the zeitgeist, he claims that "bitcoin is denied to those minority groups who have reduced online access."
UBS Chief Economist Sees Multiple Problems With Bitcoin
Paul Donovan, Chief Economist of UBS Global Wealth Management, published a weekly update entitled "Does Bitcoin defy the Zeitgeist?" on the UBS website Friday outlining a number of issues he sees with the cryptocurrency. UBS is the largest bank in Switzerland.
"There is something weird about Bitcoin. Bitcoin seems to specifically defy the spirit of the age, in a way other cryptos do not," he began, adding:
Some suggest bitcoin is a safe haven from runaway inflation. But controlling supply does not guarantee value … Bitcoin has a history of extreme price fluctuation.
"We cannot keep living on environmental credit and must become increasingly sustainable," he continued, claiming that "Bitcoin is increasingly destructive to the environment – the more that is created and used, the worse the environmental damage."
Furthermore, he asserted: "There is a global focus on reducing inequality. Bitcoin has extraordinarily unequal ownership. Holdings are concentrated amongst a tiny number of people, and its governance is more plutocratic than democratic." The economist additionally claimed:
Politicians and economists increasingly value inclusion, yet bitcoin is denied to those minority groups who have reduced online access.
As for the zeitgeist, he concluded that "The modern trend that Bitcoin embraces is the power of narrative. Story telling matters hugely to Bitcoin's evolution. Otherwise, Bitcoin seems opposed to the modern zeitgeist."
Many bitcoiners took to social media to counter Donovan's argument. Bitcoin proponent Max Keiser tweeted: "UBS doesn't understand the meaning of 'Zeitgeist.' Faced with an existential threat from Bitcoin – as the real popular zeitgeist moves against them — Paul Donovan blabs boomer claptrap to the bank's geriatric constituency hoping to stave off extinction. It won't work." Another Twitter user concurred: "I'm not sure you understand what the word 'zeitgeist' means – else you'd be saying that Bitcoin is an integral part of it."
Regarding Donovan's claim of bitcoin's reduced access for minority groups, many people pointed out the hypocrisy. A different Twitter user commented:
Yeah sure, a UBS bank account is more available to these poor minority groups than a free bitcoin wallet on a cheap Android phone.
Another emphasized several flaws in Donovan's claims, including that "UBS requires a balance of 10,000 Swiss Franks … to have an open account. I think people in crypto and bitcoin would agree this is a barrier for the people you claim to support."
In January, Donovan wrote that cryptocurrency has a fundamental flaw and that bitcoin's fixed supply could cause the collapse of its value and spending power.
What do you think about Paul Donovan's view on bitcoin? Let us know in the comments section below.
Image Credits: Shutterstock, Pixabay, Wiki Commons