NFT whale Flying Falcon sponsors 50 Axie Infinity gamers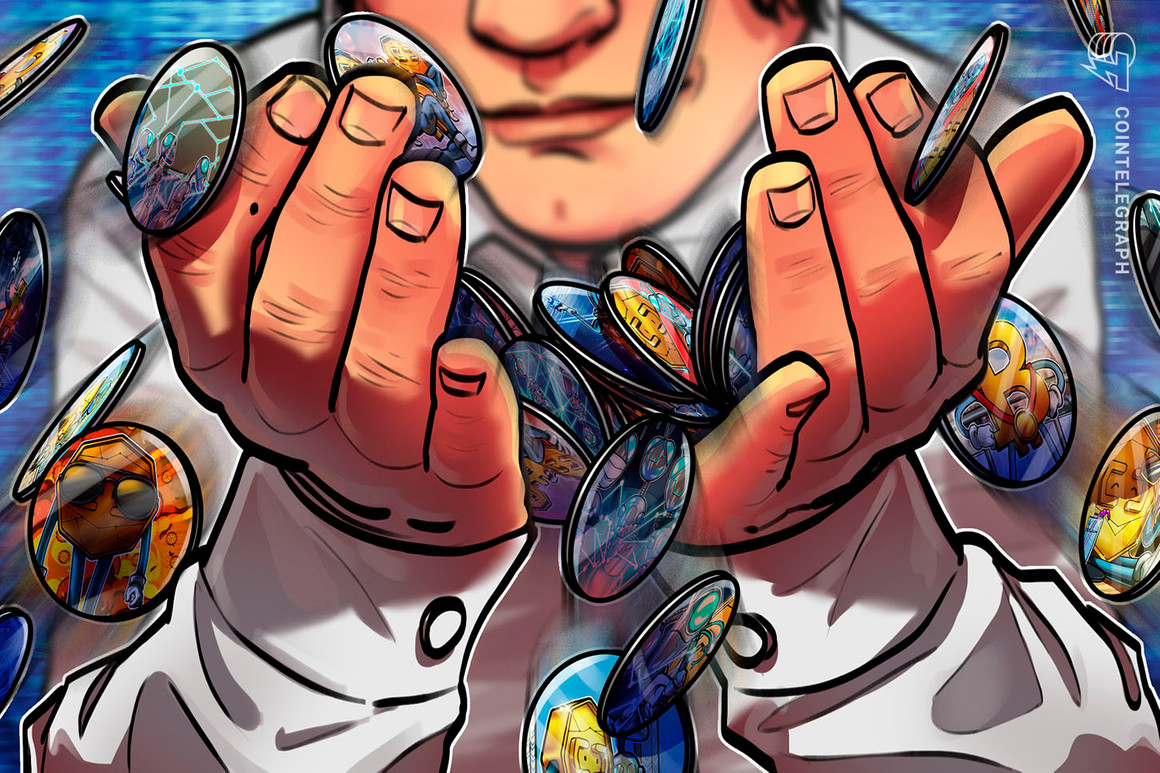 NFT gamers can now receive a scholarship through a new program that has been backed by some of the industry's biggest investors.
Pseudonymous digital landowner and crypto whale, "Flying Falcon," has been the first to contribute to the "Sponsor-A-Scholar" program set up by open gaming community, Yield Guild Games, or YGG. Flying Falcon will back 50 Axie Infinity players through the program.
Sponsors can donate the game's native token, Small Love Potion (SLP), for YGG players to use for breeding Axies — collectible fantasy creatures that inhabit the game's crypto-Tamagotchi ecosystem.
Revenues are split three ways with 70% going to the player, 20% going to YGG's community manager who trains and manages the player, while the final 10% is distributed to YGG to cover gas fees and breeding costs.
In November 2020, a single Axie was sold for 300 Ether, worth roughly $130,000 at the time. In February, Axie Infinity revealed nine plots of digital land within the game had sold for 888.25 Ether, worth $1.5 million at the time.
Is this real life?!

Congrats to @Its_Falcon_Time and @seedphrase for making NFT History!

9 Genesis plots. 888.25 ETH!

$1,500,000

The. Largest. NFT. Sale. Ever

Why? pic.twitter.com/WcIbg6X1Z3

— Axie Infinity (@AxieInfinity) February 8, 2021
YGG describes itself as a decentralized gaming guild of players and investors, who generate a yield from NFT-based games. It pools investor funds to purchase yield-generating nonfungible assets. According to YGG, there are currently more players applying to access play-to-earn scholarships than there are in-game assets available to meet the demand. Since March, YGG's Discord server membership has grown from 2,500 to 9,000.
According to YGG, the play-to-earn movement has become increasingly popular during the COVID-19 lockdowns, especially in developing countries where very little crisis relief was on offer. However, it added that rising NFT prices have made many games cost-prohibitive for the people who would benefit most from play-to-earn, inspiring the creation of YGG's scholarship program.
As reported by Cointelegraph, Flying Falcon spent around $1.5 million buying digital land on the Axie Infinity metaverse in early February. Speaking on his decision to sponsor Axie players through YGG's program, the NFT investor stated:
"The future is in the metaverse and the ones to cultivate it will be the players of NFT games. In building the digital nations of tomorrow, we must ensure that these virtual worlds are more inclusive than the ones we inhabit today."
YGG intends to offer scholarship programs for other NFT games in the future, with the collective currently holding NFTs from other crypto-powered games including League of Kingdoms, The Sandbox, and F1 Delta Time.
In March, YGG raised $1.32 million in a seed round led by Delphi Digital.