Should You Buy Doge Now? Know What Experts Have To Say!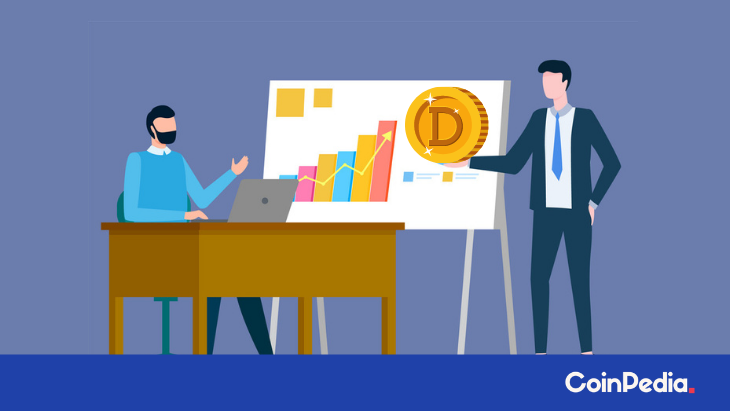 Is This The Right Time To Buy DOGE?
The dogecoin price rally raised many eyebrows by almost smashing $0.7. Woefully, crashed below $0.6 after trending sideways for a quite a long time. However, the price appears to have climbed to some extent, Was this a buying opportunity?
One of the popular analysts, Micheal van de Poppe, says 'NO', it's not to buy Dogecoin at this point. But one can extract profits only if you already hold some from before.
Many jump in to buy more DOGE or any asset when the price dipps miserably. But according to the analyst, DOGE price may ditch the traders. Coinpedia reported earlier that whales are expected to cash-off their profits well before the price hits $1. Moreover the price movements of DOGE appear similar to that of XRP. Hence it is better to be very cautious to buy dogecoin now.
Bitcoin Price May Pump!
The year 2020 was one of the profitable years for the entire crypto space as BTC price rallied significantly. But most of the coins showcased mammoth rally in 2021 including Bitcoin, Ethereum, Dogecoin, XRP, etc.
The most interesting rally was recorded by DOGE with more than 800% jump in a single day. However it also recorded a 300% dump too on the same day, yet the price recovered within a small time frame.
Therefore, it is very clear that, Dogecoin rally created many millionaires in recent times, and most of them are expected to take out their profits very soon. As per an analyst, That Martini Guy B, people will dump DOGE and pour their billions of profit in Bitcoin.
Once billions of profits are influx into Bitcoin, then the price is expected to resume its bull run and head strongly towards its set target at $100K. On the other hand, Dogecoin price is expected to continue to rally for some more time before a steep drop.