Interview With David Canedo, Tax Specialist Product Manager At Accointing.com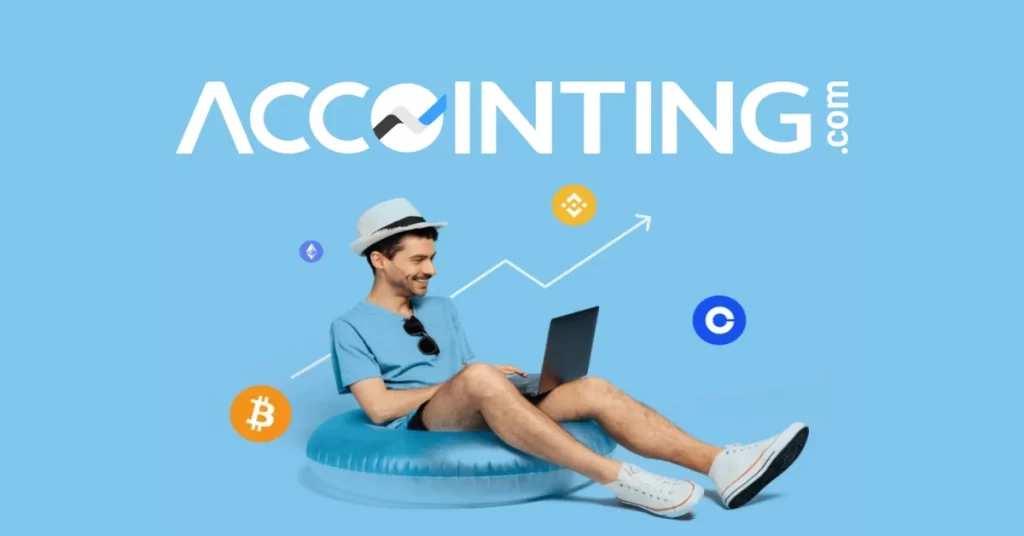 The post Interview With David Canedo, Tax Specialist Product Manager At Accointing.com appeared first on Coinpedia – Fintech & Cryptocurreny News Media| Crypto Guide
In an exclusive interview with David Canedo, Tax Specialist Product Manager at ACCOINTING.com he shared the motivation behind the project, expansion plans for 2022 and beyond, how the project will evolve cryptocurrency tax filing, and his views on the crypto asset management industry in general, among other interesting key points.
Key Takesways of the Interview
Please tell us a little bit about yourself and what you do.  I graduated from The University of Wisconsin back in 2012 with a bachelor's and master's of accountancy with an emphasis in taxation.  Back in 2017, I developed a huge interest in crypto, and seeing the complexities and gap in the market, I decided to slowly shift my career's focus to crypto taxes.  I joined the team at ACCOINTING.com in October as our US Tax Specialist and it's great to be able to help the team deliver the best solution for such a large need in the market.
How do you integrate blockchain with taxation? What's the motivation behind developing this project? It's difficult because what we have is a whole new asset class where we have no real precedents in the tax law. Tax authorities around the world have been slow to issue guidance on many topics, and when they do, the guidance tends to be incomplete or on yesterday's hot topics considering how fast this industry moves – we are still waiting for guidance on DeFi but now the macro-trend is the metaverse and play to earn games.
What do you think about the crypto asset management industry in general? How far has it evolved? It is changing rapidly. What we have seen is a shift from the "not your keys not your cryptos" years to more and more people wanting to hold their crypto through a custodian or bank, which makes sense when you consider how easy it is to lose your seed phrase for your hardware wallet and lose all your crypto. As crypto becomes more mainstream, more and more people want a trusted third party so they can call someone when there is an issue and get help. It is evolving very fast, just google "banks & cryptocurrency" and you see that most of the large banks have been investing in various crypto services – this is night and day to what we saw in 2017 when they ignored crypto and thought it would just go away.
What can you say about the Cryptocurrency Tax Regulations? Do you have any comments about the recent crypto crackdowns? At the end of the day, most regulators are just looking for taxpayers to pay their "fair share." No one is looking to blacklist or send crypto users to jail. There is a lot of confusion, however, because the tax laws on crypto are being crafted on the go, and for the most part, taxpayers are left on their own to calculate and track their crypto gains and income. The majority of CPA's don't understand crypto, and for those who do, it takes a lot of time and effort to put together a taxpayer's crypto puzzle. So this lack of regulations and professionals who understand the industry, combined with headlines on the IRS going after those who have not reported anything, creates a lot of FUD. However, if you keep good records, rely on crypto tax software and report your gains (or losses) and income, you really have nothing to worry about.
How will ACCOINTING.com evolve Cryptocurrency Tax filing to accommodate the growing number of cryptocurrency investors? Also, how would you educate them considering many do not have the knowledge of how to calculate their digital asset taxes. The education component is by far the most critical. When you consider what you need to properly create your tax reports, your public addresses, and exchange APIs or CSV files, all this is your personal information. When you look at the data, only YOU know your transactions, so depending on the number of transactions, it can be difficult to work with a professional – not only is there a lot of back and forth on questions and information, but it is very time-consuming, and when professionals charge by the hour, I think you see where I'm going. However, if crypto investors learn to connect their portfolio and how to generate their own tax reports, it becomes really easy to not only be ready come tax time, but you can even strategize to make the right trades and get a better tax answer. At Accointing.com we are working to educate our customers so that they are empowered with the tools to take control of their own taxes and investments. In a world where there is a shortage of CPA's who understand crypto and those that do will charge a lot, the DIY solution is by far the best.
What is ACCOINTING.com's niche? What is the one thing that draws users to your platform? We provide the best user experience and make it easy (and fun) to use Accointing.com. A lot of our users are drawn to our platform because compared to other tools, we make it really easy to import your data and use our platform. Similarly, our review process (to make sure your tax information is in good shape) is very easy to use and highly automated.
Your services are already available to users in a few countries, what are your plans to broaden your reach? We definitely have plans to make our tax services available in many other countries. Now, it's difficult because we have to balance the growth and make sure we do our due diligence in each and every country, as they are all taking different approaches. But we are growing and by adding professionals such as myself, we are building our team so that we can offer the best in class service in every country we are in.
Do you have any new projects you want to share with us? What should people watch out for from your team come 2022? We certainly have a few new projects in the pipeline. Some of them you can probably guess judging by the macro trends of what the needs of crypto users are, but stay tuned for the others.
How can one reach your company?  You can reach me at david@accointing.com – you can also reach us on our community board https://community.accointing.com/ or Twitter, LinkedIn, Telegram, and Reddit.