Massive Dip Incoming For Bitcoin Price, May Decline More Than 20%!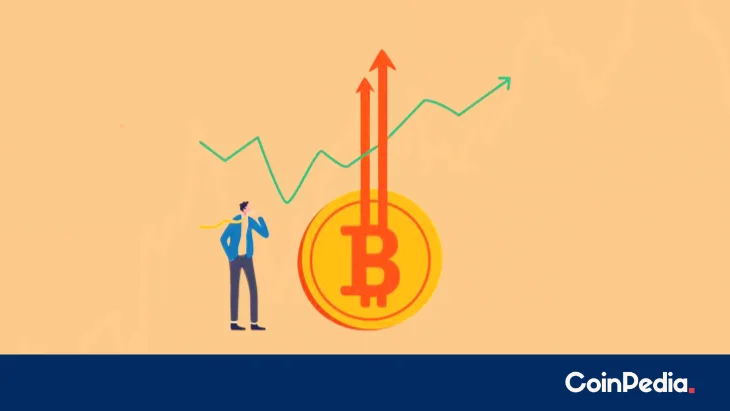 The post Massive Dip Incoming For Bitcoin Price, May Decline More Than 20%! appeared first on Coinpedia – Fintech & Cryptocurreny News Media| Crypto Guide
The previous day's crash has had a deep impact on the crypto space as Bitcoin price is still hovering around $60,000 levels. Moreover, the fear of cementing to lower levels still hovers the price rally. As the pattern formed is pretty bearish and the indicators are also pointing towards a notable downtrend. Yet the BTC price could be still bullish as a trend reversal seems to be on the cards. 
It still appears to reach new highs in the current bull run, but before that, it may slide down. Huge corrections may be on their way, which began on the previous trading day. And currently, these corrections are gaining immense momentum which is pretty positive as the price may surge high further. A popular analyst believes the price could drop to as low as $46K before surging high above $70K. 
As per the chart posted by the analyst, the BTC price appears to be within the path of a bearish trend. The analyst believes, the price to continue with the downtrend until it smashes the 0.618 FIB levels around $50,768. The dominant crypto could experience a notable bounce from here and if not, revisiting the next FIB levels at 0.786 at $45,928 may be imminent. This is definitely not the end of the rally as the analyst predicts a steep jump above $60K. If in case, the price flips at $50K, then the probability of smashing new ATH above $70,000 seems imminent. 
The growth with the Bitcoin(BTC) price was very heavy, yet not strong enough to smash the upper resistance. The analyst also believes during these price movements, altcoins vs bitcoin pairs will start breaking out harder. The market sentiments may be diverse but this could be still a positive sign. He also predicts more leverage positions will be liquidated, weak hands will be removed and diamond hands may continue for the major peak price and for a real bull run.