Bitcoin, Ethereum Technical Analysis: BTC Edges Lower, as US Manufacturing Sector Contracts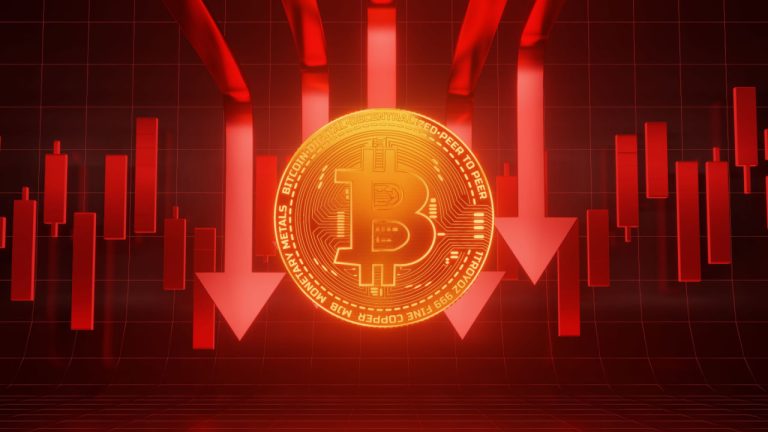 Bitcoin fell into the red on March 2, as markets reacted to further negative data from the United States. The nation's manufacturing sector contracted for a fourth straight month in February, which comes as consumer confidence also fell last month. Ethereum was also lower, retreating from yesterday's high.
Bitcoin
Bitcoin (BTC) fell lower in today's session, as markets reacted to news that the U.S. manufacturing sector remained in contraction territory.
In its monthly report, the ISM's manufacturing index came in at 47.7, and typically any reading below 50.00 indicates contraction.
As a result of this, BTC/USD slipped to an intraday low of $23,374.66, which comes a day after trading at a high of $23,821.15.
The drop came as bitcoin bulls were unable to sustain a breakout above a resistance level of $23,800.
Additionally, the 14-day relative strength index (RSI) has also declined, following a failed breakout of a ceiling at 55.00
At the time of writing, price strength is tracking at 51.32, which is close to a long-term floor at 50.00.
Ethereum
Ethereum (ETH) also erased Wednesday's gains, with the world's second largest cryptocurrency failing to break a ceiling of its own.
Following a high of $1,672.05 on hump-day, ETH/USD dropped to a bottom of $1,635.85 earlier in Thursday's session.
The move occurred as ethereum buyers were not able to push price above resistance at $1,675 during yesterday's rally.
As a result, bears reentered the market, further intensifying the downward momentum of the 10-day (red) moving average.
Currently, the trend line is fast approaching its 25-day (blue) counterpart, with a downward cross inevitable.
In addition to this, the RSI, which is tracking at 51.82, appears to be en route to a floor at 49.00, which could push ETH below $1,600.
Register your email here to get weekly price analysis updates sent to your inbox:
Do you expect ethereum to fall below $1,600 in the next few days? Leave your thoughts in the comments below.