WIN Tokens with LATOKEN Trading Competition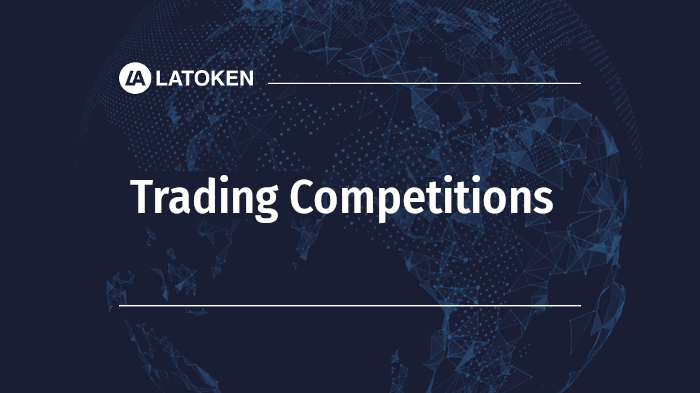 Nowadays, crypto trading competitions are gaining popularity at the highest level in the blockchain industry. Crypto exchanges and blockchain projects are organizing these contests more often to offer rewards to their loyal traders. As more people are joining the crypto world, trading competitions are turning mainstream by offering lucrative rewards to winners that come on top.
A crypto trading competition is a contest among traders in a cryptocurrency for a set period where the traders with the highest volumes are rewarded a specific amount of tokens as prizes. Trading competitions allow experienced crypto traders to demonstrate and leverage their knowledge of the industry and trading skills to win additional tokens. Rules are applied to ensure the transparency and the fairness of the competition. There are also certain eligibility rules to be able to participate ranging from minimum trading volume to citizenship, account types, and identity verification.
Each trading contest has a set number of winners specified by the organizer or projects. Rewards are based on the set rules for each trading competition and winner eligibility criteria. In general, it is based on the highest trading volume to get the highest reward among other traders. For blockchain projects, trading competitions allow them to increase the liquidity of their tokens by 5–10% and hence it increases the value of tokens as well. For exchanges, the contests provide a way of attracting new business, by encouraging traders to increase their trading volume so they can win prizes.
You should participate because you can win big rewards. The more you trade, the higher the chances of winning are. If you are an experienced trader, there are little downsides. It is an opportunity to deploy your trading skills and increase your earnings while supporting your favorite project. Blockchain projects you support benefit as their tokens have higher trading volumes and increased exposure.
So to put it short, it is a win-win for everyone involved.
You can start by going to latoken.com/promo, Pick a trading competition you are interested in, check the rules, follow the instructions, and start trading.
Don't miss the opportunity to demonstrate your trading skills and participate in a trading competition TODAY!
To get the latest information on trading competitions and FREE tokens, follow us on Social Media.