Why Miami Mayor Francis Suarez Calls Crypto 'the Wave of the Future'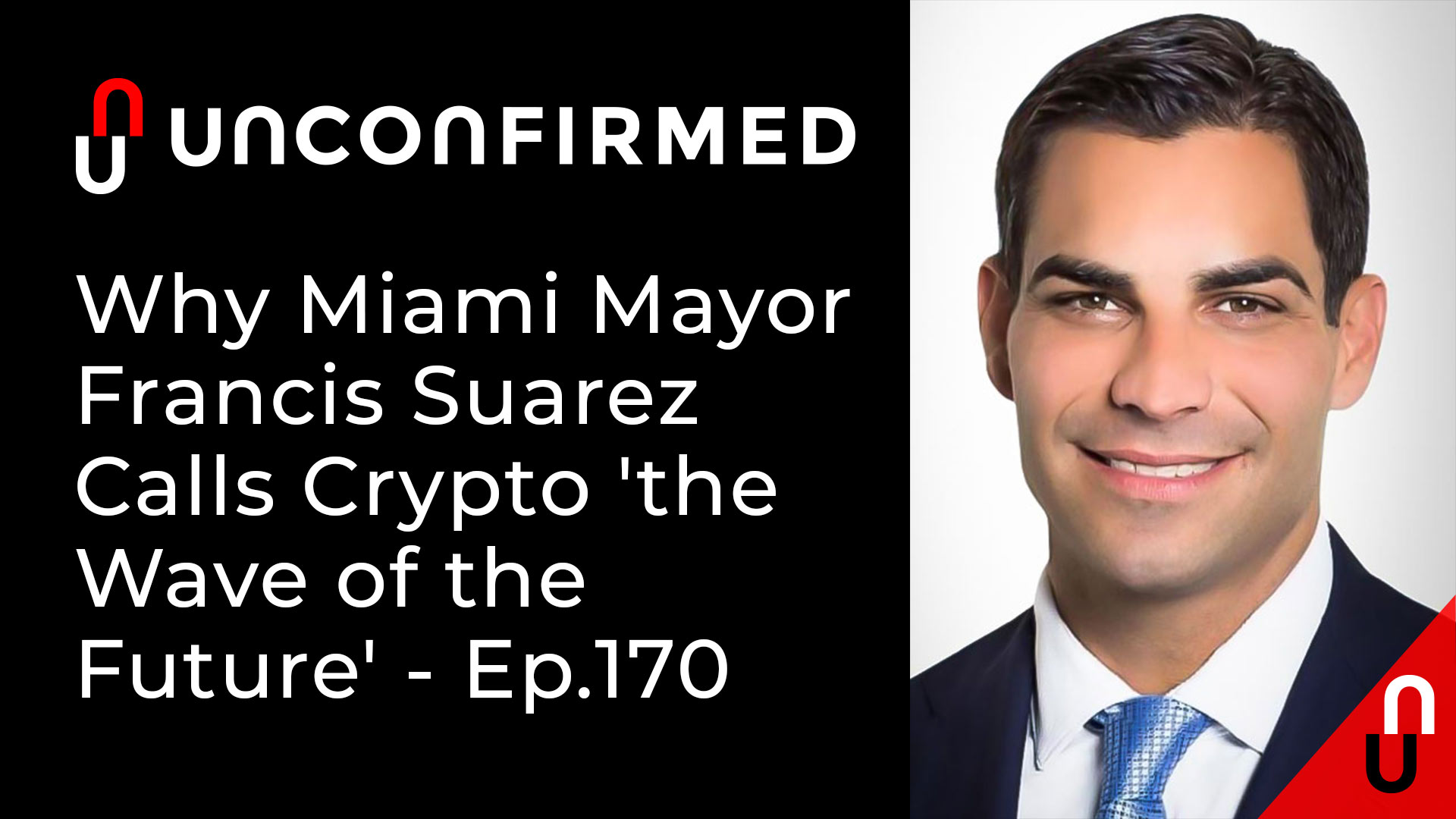 Miami Mayor Francis Suarez talks about how Miami plans to be the crypto capital of the world. In this show, he discusses:
what Miami is doing to become the crypto capital of the world (1:40)

why he feels so strongly about bringing crypto to Miami (3:09)

the relationship between cryptocurrencies and government (4:08)

why he believes that, in the future, governments will transaction in crypto, not fiat currency (5:26)

his feelings about the FTX sponsorship proposal and how he convinced city officials to move past crypto's tumultuous past (6:51)

whether city of Miami employees have expressed interest in being paid in bitcoin (10:06)

what needs to happen for Miami to be able to hold BTC in its treasury (11:25)

how Mayor Suarez balances his interest in Bitcoin against his interest in mitigating the effects of climate change on Miami (14:24)

Crypto News Recap (18:00)
Thank you to our sponsors!
Download the Crypto.com app and get $25 with the code "Laura":
https://crypto.onelink.me/J9Lg/unchainedcardearnfeb2021
Check out InterPop, a superteam redefining the future of NTFs and fandom!
https://hellointerpop.io/?utm_source=Unchained&utm_medium=episode-sponsorship&utm_campaign=interpop-launch&utm_content=interpop
Episode Links:
Francis Suarez – Mayor of Miami
Miami and Crypto
Overview

FTX Naming Rights

Bitcoin

paying employees in BTC + investing treasury in BTC:
https://twitter.com/francissuarez/status/1360069847971954690?lang=en
Link to the Crypto News Recap:
https://unchainedpodcast.com/tesla-is-a-hodler/