Palihapitiya Replies to Munger's Bitcoin is a "Scum Ball Activity" Assessment
The Founder of Social Capital, Chamath Palihapitiya said Buffett, Munger, and Gates are wrong about their negative assessment of Bitcoin. Like Buffett and Munger, the Canadian venture capitalist is also considered something of a savvy investor. However, when it comes to cryptocurrency, that's where the similarities end.
Palihapitiya Defends Bitcoin
During a CNBC interview, a series of short clips featuring Buffett, Munger, and Gates was shown.
On Bitcoin, Buffett said, "the asset itself is creating nothing." Whereas Munger led with "I think it's a scum ball activity." While Gates holds little hope of sustained price appreciation saying, "I would short it if there was an easy way to do it."
Responding to the comments Palihapitiya said he thinks all three are wrong. Explaining further, he was quick to credit Buffett and Munger, adding that he considers himself a disciple of their achievements. But he also pointed out that technology falls outside of their "circle of competence."
"Look, not everybody is right all of the time, and I think we have to acknowledge that we all have biases. And look, I'm a disciple of Buffett and Munger, and one of the things that they have said for years, which I believe, is you define a circle of competence and you stay within it."
Answering the argument that Bitcoin is not technology, rather it's a nonproductive asset similar to gold, Palihapitiya acknowledged this comparison. But in true Michael Saylor fashion, said he believes Bitcoin is a replacement for gold.
Sharing his own investment strategy, Palihapitiya said he holds 99% risk on and 1% risk-off. Saying holding 1% Bitcoin in the risk-off bucket is ultimately about buying insurance.
"The people that own Bitcoin in 2012 all the way up to now, the majority of those people view it as a hedge to the traditional financial infrastructure. Whether that's true or not is unclear, but that's how we've all viewed it.
2020 is The Most Correlated Year on Record
There is debate on whether Bitcoin is a hedge asset or not.
Data from Morningstar going back to 2013 shows an overall weak correlation between major asset classes and Bitcoin. This lends support to the argument that Bitcoin is a hedge asset.
However, last year saw a greater degree of positive correlation between all major asset classes and Bitcoin, with gold being the most correlated.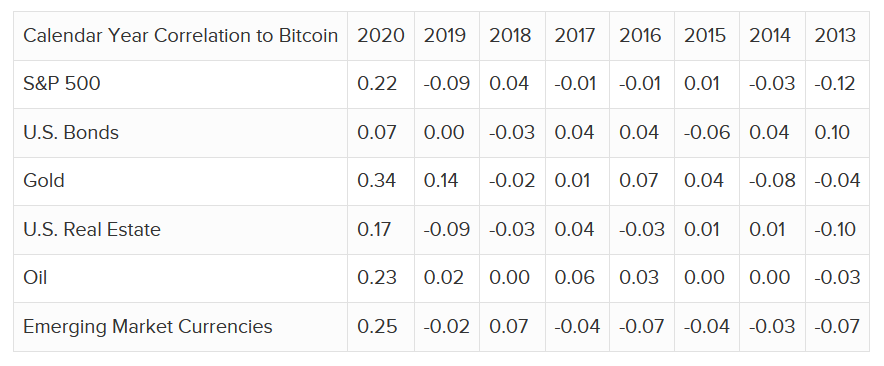 Source: etftrends.com
Analysts put this down to increasing Bitcoin adoption, citing record volumes and increasing activity from payment networks.
"This rise in correlation may be a result of its increasing adoption, as evidenced by record volumes traded, the rise in OTC-traded bitcoin funds and an increasing number of payment networks enabling bitcoin and digital asset buying and selling on their networks."
If so, would mass adoption mean the loss of Bitcoin's hedge status?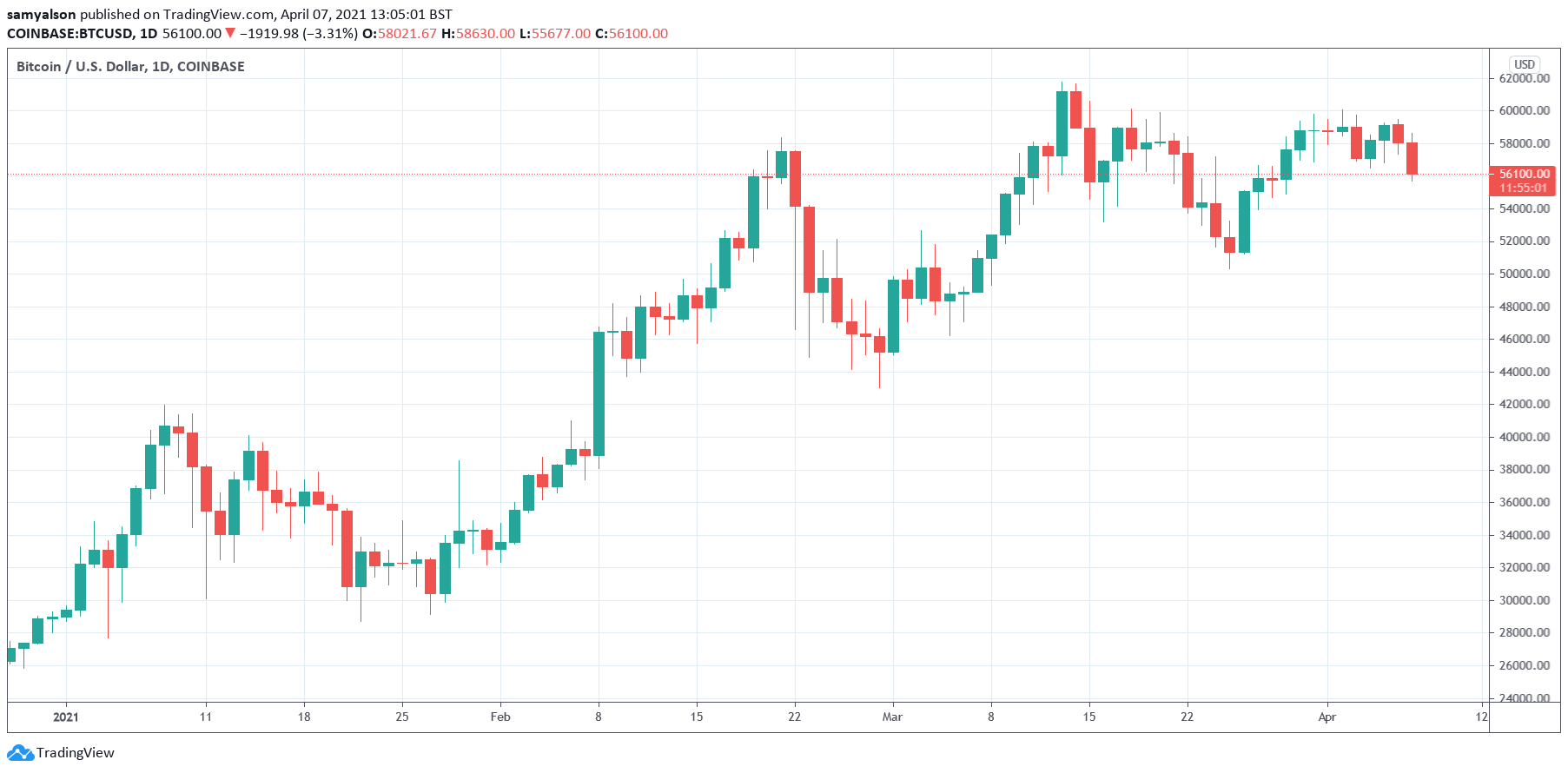 Source: BTCUSD on TradingView.om