LA Real Estate Mogul Buys Bitcoin, Accepts BTC For Rent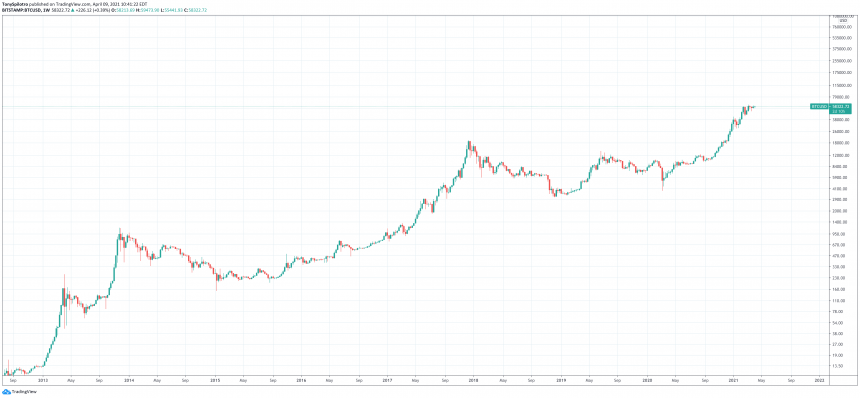 A massive LA-based luxury real estate firm has begun accepting Bitcoin for rent payments.
In addition to loading up on BTC for its corporate reserves, the company has also tapped popular exchange Gemini to help build a crypto centric ecosystem for its retail, residential, and resort customers.
Rick Caruso and Caruso Real Estate Tap Gemini For Crypto
American real estate company Caruso, led by billionaire Rick Caruso, revealed this week that the firm would begin accepting Bitcoin for rent payments at both retail and residential properties.
The Los Angeles-based company offers stunning luxury properties in the area, including the Miramar Beach Resort, Palisades Village, Waterside at Marina Del Rey, The Commons at Calabasas, and many more.
Related Reading | Crypto CEO "Convinced" Of Bitcoin Cycle Top, Warns Of Sell Side Intensity
Through a partnership with the Winklevoss-owned Gemini, Caruso plans on further integrating cryptocurrencies into their company experience for consumers.
"You can use that cryptocurrency on the blockchain then to spend at our properties. Check into our resort. When you live with us, pay your rent. We create this whole ecosystem," Caruso explained.
The strategy is something that Caruso plans to roll out over the next decade, and part of a long-term plan. "It's not about the next year or five years," he said.
Caruso also tapped Gemini as a custodian for its "significant initial investment" in BTC as part of its "treasury management strategy" – making the company the first in the real estate industry.
Completely integrating crypto within its customer experience reinforces "the company's belief in the robust future of cryptocurrency."
How much further can Bitcoin climb in another decade? | Source: BTCUSD on TradingView.com
The Boom Of Companies And Bitcoin Is Only Now Beginning
Caruso joins the growing list of corporations that have added BTC to their corporate treasure reserves, and more are coming.
A seminar led by MicroStrategy CEO Michael Saylor was intended to bring more businesses to the space by sharing his playbook.
Saylor's lead also inspired the likes of Jack Dorsey's Square Inc. and Elon Musk's Tesla to start buying BTC. Dorsey also offers Bitcoin to customers through its Cash App, and Tesla added the ability to pay with the top cryptocurrency to buy its green vehicles.
Related Reading | Number Of Bitcoin Mentions In Company Earnings Reports Goes Parabolic
Companies that have done so have had substantial earnings to show for their innovative take. The mentions of Bitcoin in company earnings reports has gone parabolic recently, right alongside the asset's price.
The proliferation of Bitcoin and other cryptocurrencies is only just beginning, and its potential application from real estate to payments and more will scale exponentially over the next decade and more.
Featured image from Shutterstock, Charts from TradingView.com