Ethereum Breaks $2,500 All-Time High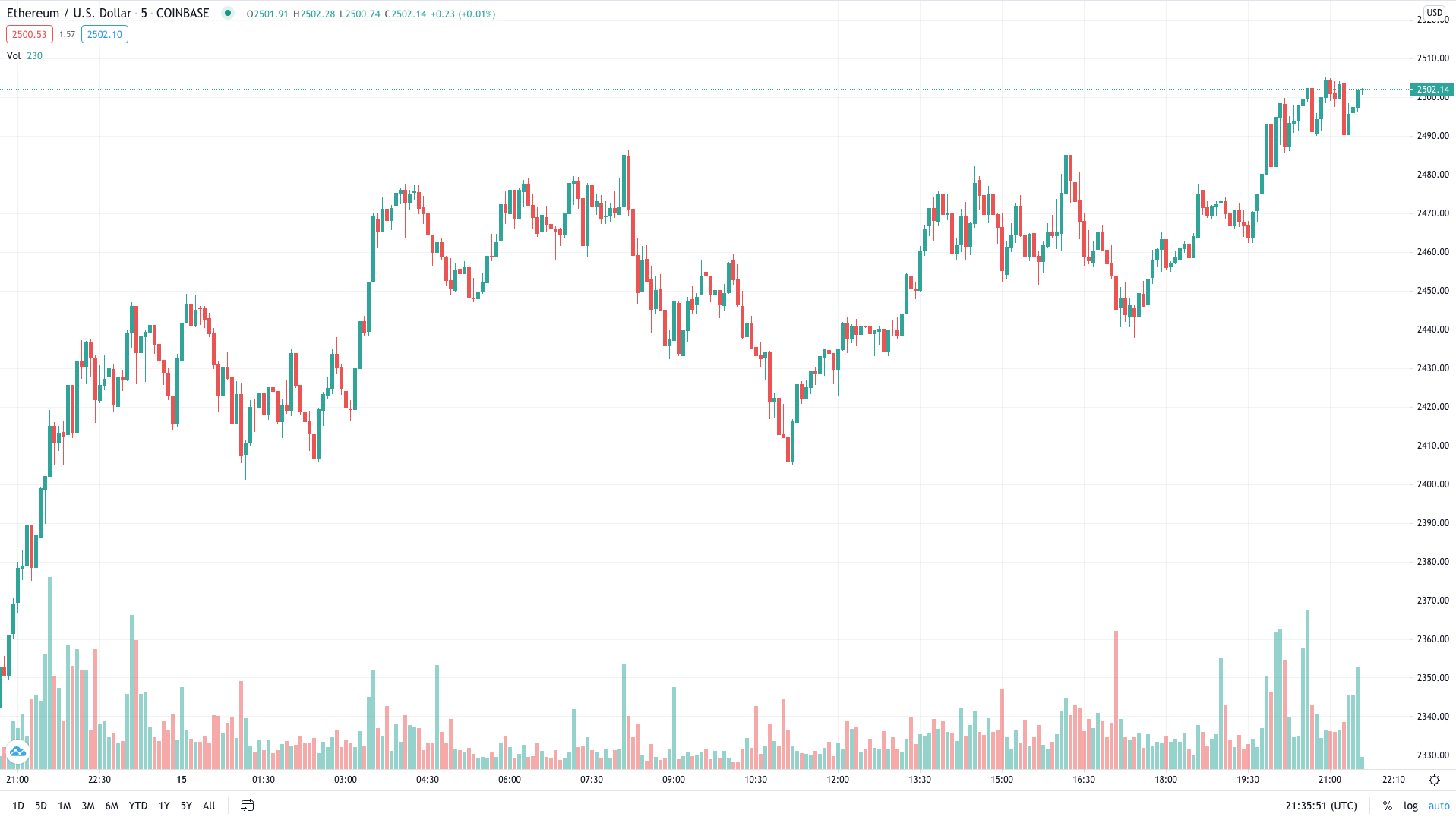 Crypto's leading smart contract platform, Ethereum, has set a new all-time high at $2,500.
Ethereum Sets New Record High
Ethereum just crossed $2,500 for the first time in its history.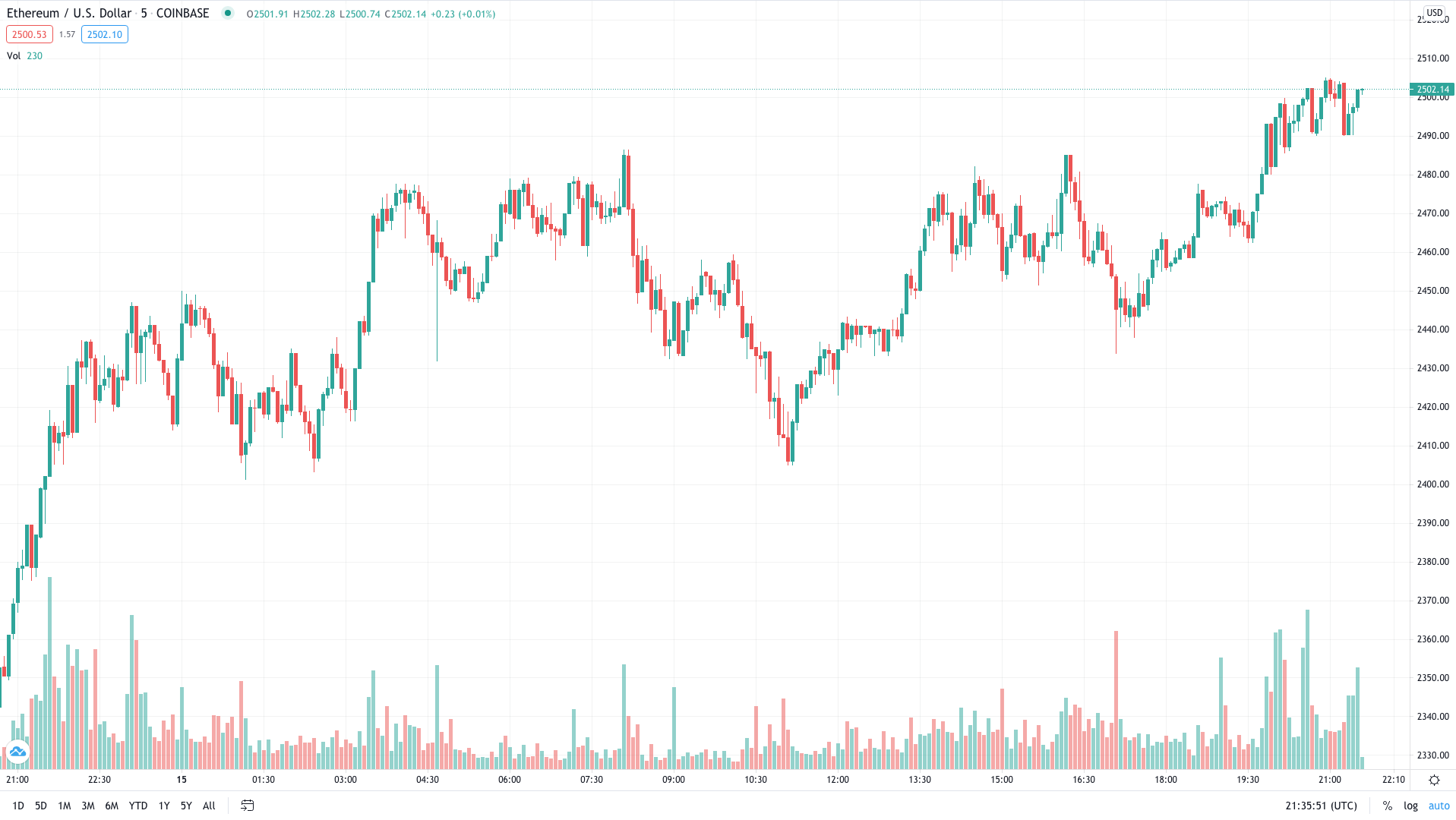 The second-ranked crypto has enjoyed a parabolic run in recent months, fuelled by growing interest in the digital currency space.
Ethereum has fared particularly well over the last few days; it's up over 25% in the last week.
Various other assets have soared amid heated market conditions. DeFi staples like Aave, Uniswap, and Synthetix all jumped in price today. Binance Coin, Ripple, and Cardano also hit new highs throughout the week. But the biggest gainer has been Dogecoin, which is trading at $0.18 after a 200% rise this week.
Aside from the ongoing bull run, Ethereum has had various notable developments that have helped its surge this year. Earlier today, the blockchain successfully completed its Berlin hard fork (though there was a brief setback shortly after the event, involving a consensus error at block 12,244,294). Ethereum's next major upgrade is happening this summer, when the long-awaited EIP-1559 "ETH buyback" proposal will ship as part of its London hard fork. After that, the move towards Proof-of-Stake is expected to follow sometime later this year.
At $2,500, Ethereum's market cap is now over $288 billion. That's more than Intel, Toyota, and Netflix.
Disclosure: At the time of writing, the author of this feature owned ETH, AAVE, and SNX. They also had exposure to UNI in a cryptocurrency index.