US President Biden Pushes for More Stimulus, One Million 'Plus-up' Payments Go out This Week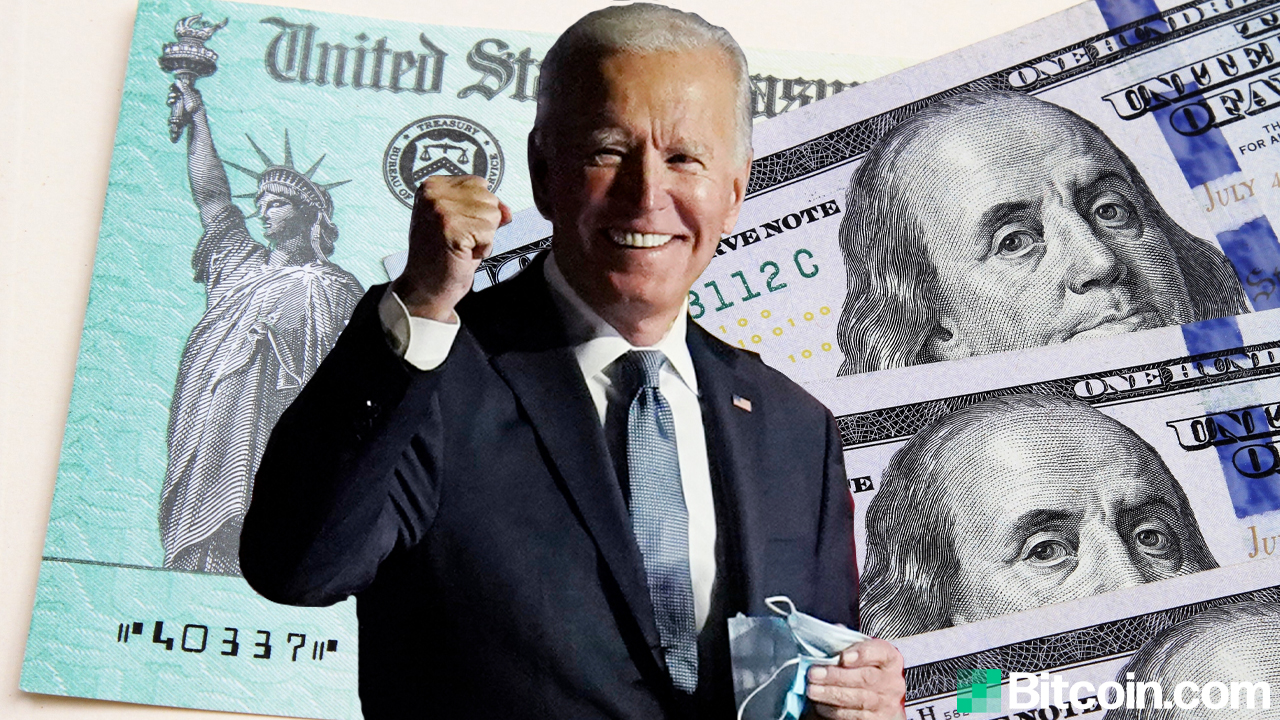 U.S. politicians are talking about stimulus again in order to bolster American jobs and President Joe Biden's infrastructure plan. At the end of last week, White House press secretary Jen Psaki explained that Biden would meet with bipartisan members of Congress on Monday in order to push his proposal. According to reports, Biden's proposed plan could be a touch smaller than the estimated $2.25 trillion.
Biden Suggests Scaling Back the $2.25 Trillion 'Build Back a Better America' Infrastructure Proposal
The U.S. government is talking about creating more stimulus in order to provide jobs and "build back a better" America. Last Friday, the press was told that Joe Biden would be meeting with bipartisan members of Congress in order to sell his infrastructure proposal. It was noted that Congress would be heading back to D.C. and Biden would tell them all about his plan to fix roads, public housing, transportation, and communications.
During the meeting with bipartisan colleagues, Biden explained that he was "prepared to negotiate" and even noted that the estimated $2.25 trillion could be less. "I think everyone acknowledges we need a significant increase in infrastructure; it's going to get down to what we call infrastructure," Biden said at the time. Additionally, Biden explained that the White House was publishing "state-by-state fact sheets" which explain all the infrastructure that could be fixed with this new stimulus.
White House Press Secretary Jen Psaki explained that the data shown is "laying out the critical necessity" in regard to the President's proposal. Meanwhile, Americans have begun spending their latest $1,400 Covid stimulus checks to pay for necessities, according to a recently published Bankrate.com study. According to the survey, 45% of U.S. citizens have been using the funds to pay monthly expenses. 28% of the respondents said they would save the stimulus and 32% intended to pay down debt.
Bitcoin.com News recently reported on Mizuho Bank and Harris Poll data showing the number of Americans willing to spend their stimulus payments on bitcoin and other crypto-assets.
Goldman Sachs Expects Biden to Push $3.3 Trillion Into the US Economy
Moreover, some people are getting "plus-up" payments, which means stimulus funding is being sent to people who didn't get stimulus payments prior to the last payments. Two types of Americans can make the cut for the "plus-up" payments, people who lost major amounts of income from 2019 to 2020 and citizens who added a new dependent in 2020. Meanwhile, American banks like Goldman Sachs expect the latest stimulus proposal Biden is now proposing and even more stimulus plans to exceed $2.25 trillion.
According to a note from Goldman Sachs Group Inc. analysts, the team believes Biden will get congress to pass around $3.3 trillion in total. "We expect Congress to pass most of this spending later this year, including nearly all of the 'hard infrastructure' spending that President Biden proposes, as well as most of the research, manufacturing, and 'green' incentives," Alec Phillips, a Goldman analyst, wrote in a note Sunday.
However, not all of corporate America is pleased with Biden's stimulus idea and many see the infrastructure plan's tax hikes crushing U.S. businesses. The Business Roundtable recently initiated a multimillion-dollar campaign against President Biden's tax increases mentioned in the $2.25 trillion stimulus draft for jobs and infrastructure.
What do you think about the latest discussions concerning the proposed $2.25 trillion stimulus plan for infrastructure? Let us know what you think about this subject in the comments section below.
Image Credits: Shutterstock, Pixabay, Wiki Commons