China aims to let foreigners use digital yuan at Winter Olympics in 2022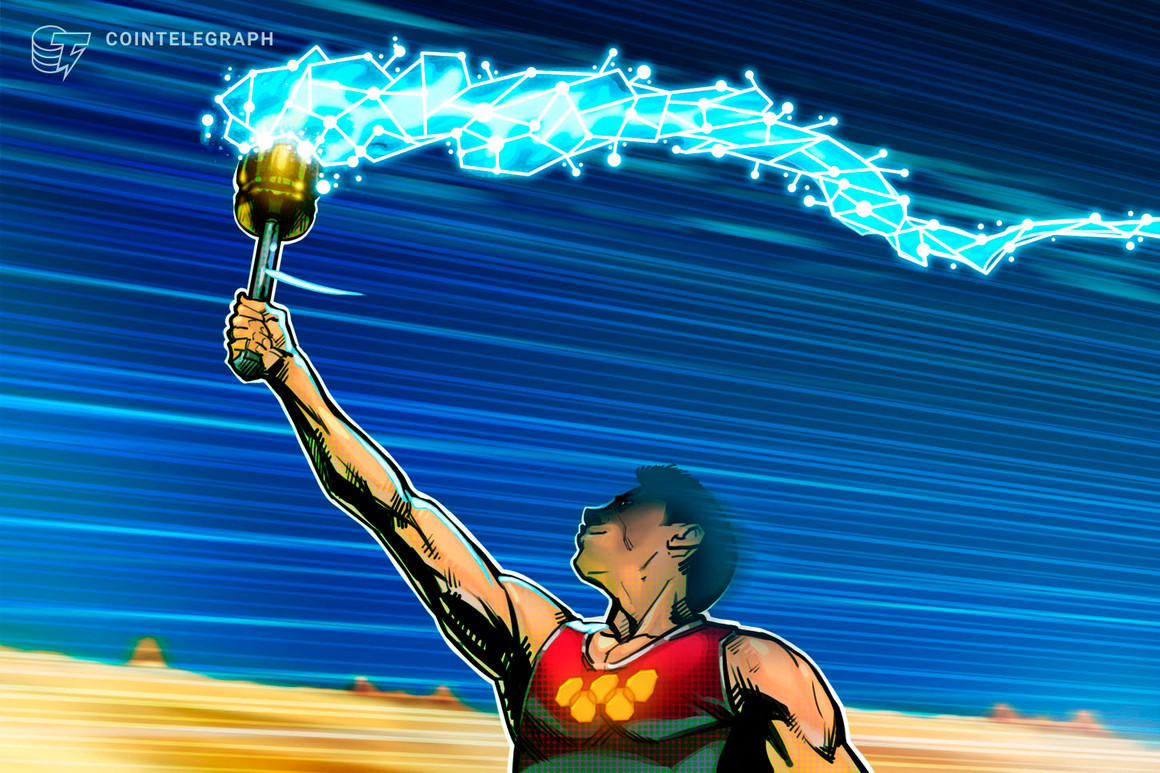 China's central bank is looking to enable foreign athletes and visitors to use the country's digital currency during the Beijing Winter Olympics in 2022, according to a top central bank official.
Li Bo, deputy governor of the People's Bank of China, said that the upcoming Winter Olympics could potentially become the first test of China's central bank digital currency, or CBDC, by foreign users.
"For the upcoming Beijing Winter Olympics, we were trying to make e-CNY available not only to domestic users, but also to international athletes and like visitors," Li said Sunday at a CNBC panel at the Boao Forum for Asia. The bank previously announced its plans on testing the digital yuan at the event in August 2020.
The official said that the PBoC doesn't intend to replace the United States dollar's dominance as the world's reserve currency. Li reportedly noted that the central bank is focused on the domestic use of the digital yuan.
"For the internationalization of renminbi, we have said many times that it's a natural process and our goal is not to replace the U.S. dollar or any other international currency. I think our goal is to allow the market to choose and to facilitate international trade and investment," he stated.
Despite the PBoC's focus on the domestic digital yuan, China's central bank is still exploring cross-border CBDC use. "At the same time, working with our international partners. Hopefully, in the long term, we have a cross border solution as well," Li said. At the forum, Li also said that China's central bank now views the major cryptocurrency Bitcoin (BTC) as an "investment alternative."
After launching its first domestic digital yuan tests in 2020, China started cross-border CBDC pilots in collaboration with central banks in Hong Kong, Thailand and the United Arab Emirates in February 2021. On April 1, PBoC director of research bureau Wang Xin announced that China's central bank completed the first cross-border pilots of the digital yuan with the Hong Kong Monetary Authority.
Chinese authorities have stressed multiple times that the government is not seeking to replace existing fiat currencies including the U.S. dollar with the digital yuan. "We are not like Libra and we don't have an ambition to replace existing currencies," Zhou Xiaochuan, the president of the Chinese Finance Association and former PBoC governor, said in late 2020.
As previously reported by Cointelegraph, the U.S. has taken a careful approach toward CBDCs due to the U.S. dollar's status of the world's reserve currency and other CBDC-related challenges like privacy. The European Central Bank is also still deciding whether Europe needs a digital euro, with ECB President Christine Lagarde expecting the digital currency to be adopted in four years, at the earliest.