B2Broker Continues to Work Hard to Deliver a Full Suite of Technology and Liquidity Solutions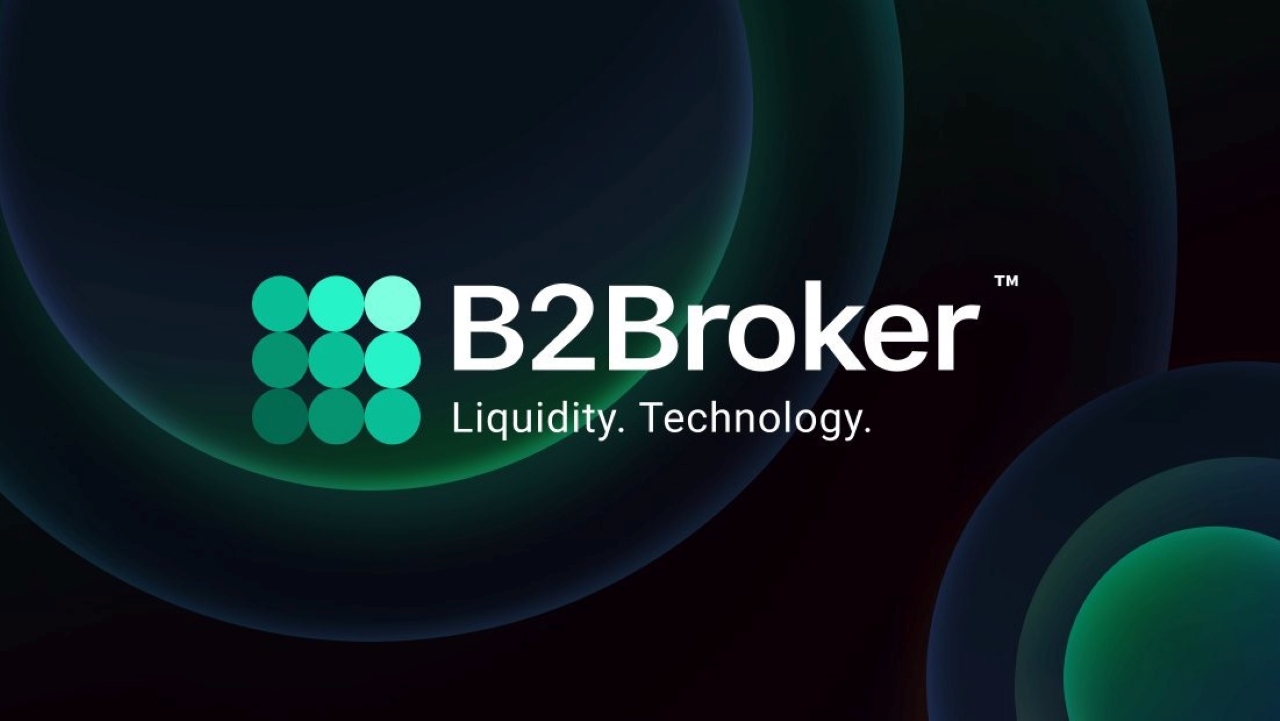 press release
PRESS RELEASE. B2Broker is a technology and liquidity provider serving clients in the crypto and foreign exchange (FX) industry with over 165 employees worldwide. Since setting out in 2014, the company has secured some of the most well-known global clients in the financial services industry, resulting in over 350 institutional customers to date.
The company has a strong track record of releasing new and updated products to cater for its expanding client base and is now recognised as having the deepest multi-asset liquidity pool in the industry, aggregating multiple liquidity providers. B2Broker has also made big strides in recent years following the acquisition of several licences which has allowed the company to operate under the required jurisdictions. The company became the first regulated Forex liquidity provider in Belarus after securing its NBRB Licence for B2B Payment Solutions and secured FCA AEMI approval to offer e-payment services in the UK and Europe.
Core Products & Services
B2Broker offers a wide range of liquidity and technology solutions designed to address all clients' needs. Its core products are spearheaded by a dedicated team of engineers who deliver ground-breaking solutions to FX/Crypto/Securities brokers and Spot/Margin exchanges. These products include:
MetaTrader 4 & 5: White Label MetaTrader 4/5 is a ready-made solution that enables businesses to launch a Forex broker, Crypto broker or Multi-Asset broker as quickly as possible. With a White Label, there is no requirement to purchase a MetaTrader server licence or get involved with other aspects such as hosting servers, organising and maintaining a reliable backup system, building a network of access servers around the world or staff to configure and maintain the server structure 24/7. All this and much more is already included as part of the White Label MetaTrader 4/5 solution.
B2Trader: The Matching Engine is essentially the core mechanic of a digital exchange which matches up bids and offers to execute trades. B2Trader can fulfill up to 10,000 requests per second with trade processing of 0.05 ms, working 24/7/365 in parallel with the round-the-clock rhythm of the crypto markets with no breaks. B2Trader is used by many of the world's best-known exchanges, MTF Brokers, Security Exchanges, Market Makers, Spot FX Brokers and EMIs. Its many features include a professional GUI that meets all requirements from beginners to pro-traders, a wide range of commission types to meet multiple financial and operational goals and all the latest security features such as anti-throttling system, anti-spoofing protection and DDoS protection, a sophisticated Back Office to take care of all operational options which need to be carried out by the exchange daily and API access combined with external integrations. All this combined ensures that B2Broker delivers a matching engine with the ultimate in performance and functionality and all market participants are given the best execution.
B2Margin: Crypto margin trading offers brokers many great advantages and many more trading opportunities. B2Margin is the recently-launched White Label Margin Exchange trading platform which was developed to cater for this new trend. B2Margin includes a wide range of functions such as on-boarding, compliance, risk management, pricing and trading analytics. Offering traders the opportunity to boost their trading with leverage, B2Margin was designed with both institutional and retail clients in mind, supporting multiple asset classes, such as FX, Metals, Indices, Energies, Stocks, ETFs, Cryptocurrencies CFDs and Spot/Cash Cryptocurrencies, with Futures Cryptocurrencies in the pipeline. Brokers are now able to provide two solutions to their clients – either leverage trading or cash trading on all the asset classes outlined.
B2Core: B2Core is a new generation of professional software that helps brokers and exchanges manage their customers, admins and IB-partners in one place. B2Core brings a pack-based solution to the market, encompassing a huge range of capabilities to deliver an innovative and unique bespoke service for clients. B2Core handles tasks such as organising the work of Forex brokers and crypto exchanges, back office for employees and administrators, front-end for traders, verification and registration of customers, as well as a huge range of payment functions.
Outlook
B2Broker continues to work hard to deliver a full suite of technology and liquidity solutions, all of which can be tailored to individual requirements. When customers choose B2Broker, they know that as the leading provider of technology and liquidity solutions, the company can offer them exactly what they need, with access to over 800 trading instruments, 7 asset classes, the lowest commissions in the industry and 24/7 technical support.
Overall, as a technology provider, B2Broker continues to focus on product development in order to deliver the best, cutting-edge solutions in the industry. The company is also expecting to announce new releases and major updates for its B2Core and B2BinPay products in Q3 2021, helping to strengthen the company's position on the whole as a global leader.
---
This is a press release. Readers should do their own due diligence before taking any actions related to the promoted company or any of its affiliates or services. Bitcoin.com is not responsible, directly or indirectly, for any damage or loss caused or alleged to be caused by or in connection with the use of or reliance on any content, goods or services mentioned in the press release.
Image Credits: Shutterstock, Pixabay, Wiki Commons