COINQVEST and Anclap introduce inflation free cryptocurrency payment processing for Argentina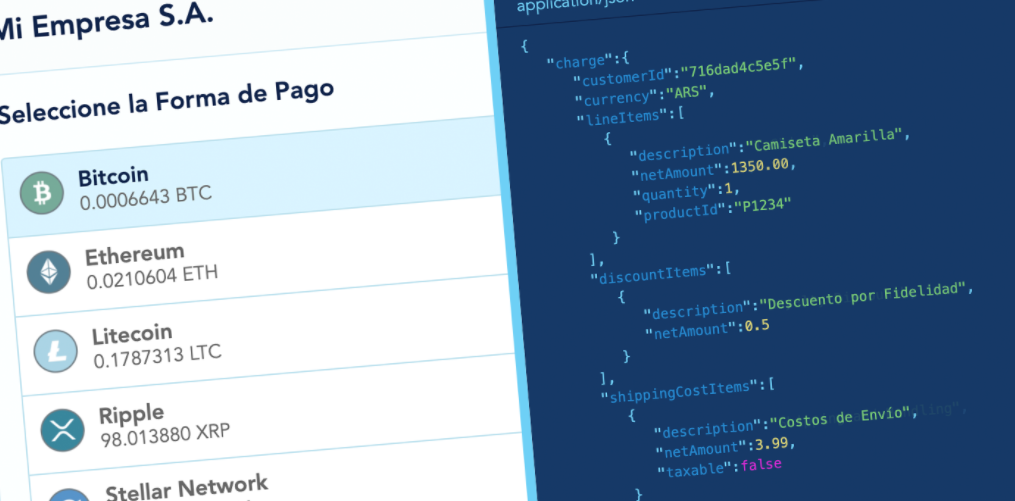 CryptoNinjas » COINQVEST and Anclap introduce inflation free cryptocurrency payment processing for Argentina
COINQVEST, a licensed virtual currency service built on the Stellar Network that allows merchants to accept, manage and disburse cryptocurrency payments, today announced its collaboration with Argentina-based Anclap, a Peso Argentino anchor and financial technology service provider, to bring blockchain-based and inflation-free payment processing to merchants and enterprises in Argentina.
Anclap provides real-time bank account integration in Argentina and helps businesses protect themselves from the inflationary nature of the Argentine Peso.
The COINQVEST platform offers Argentinians secure payment processing of transactions in BTC, ETH, XLM, and other major cryptocurrencies or stablecoins with settlement to international and local fiat currencies. Merchants can on and off-ramp funds from digital wallets or brick-and-mortar bank accounts.
Benefits of COINQVEST include non-custodial settlement, reduced costs and settlement times, crypto wallet and fiat bank payouts, customer invoicing, and compliant record-keeping.
"Argentinian merchants can now settle sales in USD and maintain a USD balance sheet to protect themselves from the depreciation of the Argentina Peso. Settled funds can automatically be exchanged into ARS using payment rails provided by Anclap in real-time."
– Marcin Olszowy, Co-Founder at COINQVEST
COINQVEST's service offers solutions for developers and non-developers alike. A hosted checkout interface was created for lean businesses without web development personnel. For enterprises with a dedicated development team, COINQVEST's powerful and well-documented API with white-label capability is available for greater control and customization.
"COINQVEST is redefining the digital payments industry. It brings countless benefits for Argentine businessmen and entrepreneurs. Anclap participates in this process connecting e-commerce with the local financial system through Argentine Pesos, providing an on-/off-ramp to the network, and allowing access to new global financial services instantly and safely, maintaining full compliance with PLA/FT regulations."
– Ivan Mudryj, Co-Founder at Anclap
CryptoNinjas » COINQVEST and Anclap introduce inflation free cryptocurrency payment processing for Argentina