Snoop Dog Celebrated DOGE Day With a Humurous Galactic-Themed Video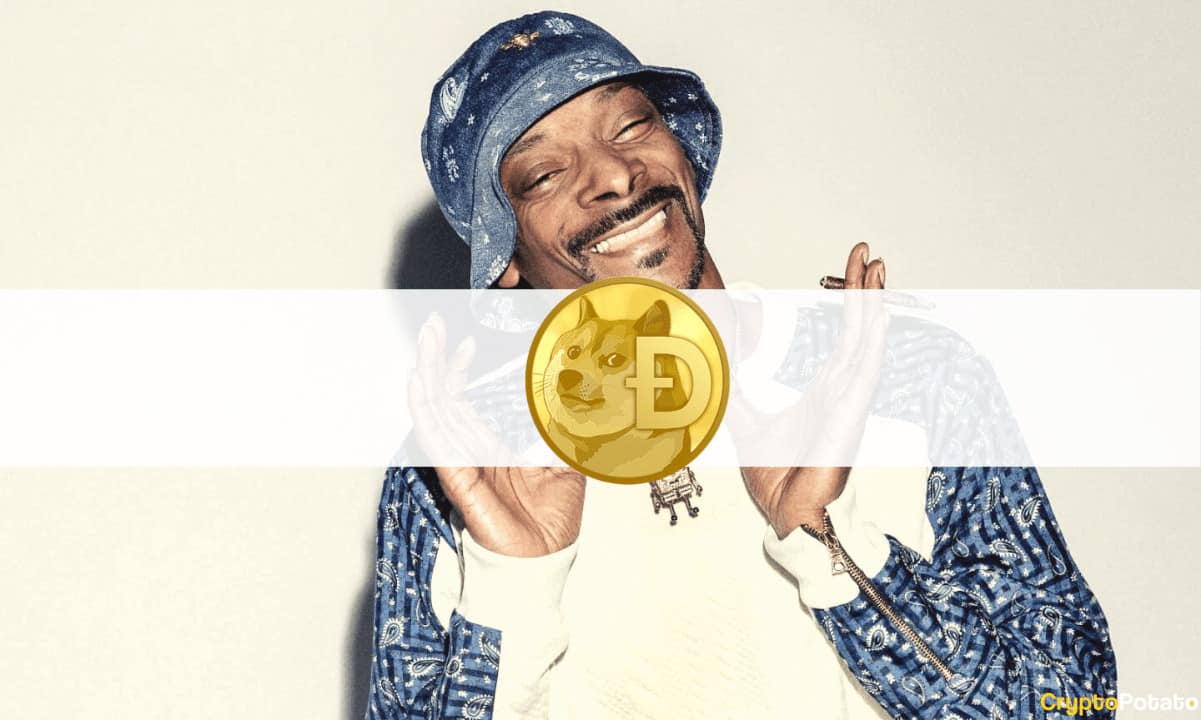 It seemed somewhat inevitable that the hip hop legend Snoop Dogg will get involved with DogeDay on 4/20 (April 20th). The famous rapper posted a video that included Shiba Inu – the dog bread that inspired the meme coin – and thanked Elon Musk for providing him with a spacesuit for a trip to the moon.
Snoop Dogg's DogeDay Video on 4/20
Taking advantage of the massive popularity boost of Dogecoin, the community started a trend a few weeks back, indicating that 4/20 (April 20th) should become DogeDay. However, long before this idea, this particular date had another meaning – being the unofficial holiday for cannabis smokers.
Here comes the involvement of the global megastar Snoop Dogg, known for his love and appreciation for cannabis. He released a special video in which he traveled to the moon with a Shiba Inu dog. Upon arriving at the destination, the dog is seen dressed in a designated costume with a sign "Snoop Doge," and, somewhat expectedly, had several cannabis pictures on top of it.
Hey thanks @elonmusk for the space ship. ? Happy 420. ? cred: @Jessewelle @SamMacaroni pic.twitter.com/bzxvYwaR4a

— Snoop Dogg (@SnoopDogg) April 21, 2021
"Ooohwee! Elon Musk got me a fly ass space suit 4 the trip 2 the moon. 2 infinity n beyond." – later tweeted the rapper.
It's worth noting that this is actually not the first engagement from the West Coast legend. He followed Musk's example earlier this year by endorsing the meme coin and introduced the "Snoop Doge" nickname for the first time.
Snoop Gets an NFT Collection Too
It seems that the rapper has gone full crypto in the past few months. Apart from the aforementioned engagement with Dogecoin, Snoop Dogg has also embraced another booming in popularity space – non-fungible tokens (NFTs).
He collaborated with the digital artist behind the Nyan Cat meme to produce a "Nyan Dogg" NFT. The interest toward the product was somewhat high, and they sold it for 14.2 ETH (over $30,000) on the OpenSea marketplace.
Needless to say, Snoop Dogg's NFT project was also released on 4/20. Other similar products launched by the rapper and the same digital artist include Hazy Nyan Cat and Nyan Blunt – each sold for 0.420 ETH (another tribute to 4/20).
SPECIAL OFFER (Sponsored)
Binance Futures 50 USDT FREE Voucher: Use this link to register & get 10% off fees and 50 USDT when trading 500 USDT (limited offer).
PrimeXBT Special Offer: Use this link to register & enter POTATO50 code to get 50% free bonus on any deposit up to 1 BTC.
---