The Student Coin Launchpad ICO, Just Few More Days to Become Part of an Academia-Driven Blockchain Ecosystem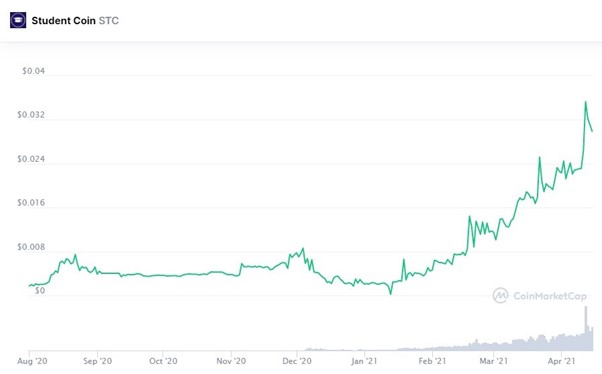 The biggest ICO of 2021 is now underway, a claim by the Student Coin project which is not far from the truth as it is backed by one of the largest communities in the world – Academia. Operated by students, faculties and entrepreneurs from over 20 different universities, Student Student Coin app. The STC Wallet application available on the Student STC Terminal is the place where users can create their own custom tokens in few simple steps.
Meanwhile, the STC Exchange platform allows users creating custom tokens on STC Terminal to list them for trading against the native STC or other popular crypto tokens. The STC Exchange is also the place where users can find many premium tokens that are not available anywhere else to trade.
Both STC Terminal and STC Exchange platforms are scheduled for launch on Q3 2021, which is the very next quarter after the ICO ends on April 30, 2021.
The Education Angle
Being an initiative by academics and entrepreneurs, the educational angle adopted by Student Student Coin Educational Panel contains a comprehensive list of courses starting from the fundamentals of blockchain technology. Meant to enlighten students as well as enthusiasts about cryptocurrencies, the educational material provided on the platform will also include tutorials on crypto assets, security in the crypto market and principles of investing. These courses are constantly updated on a weekly basis.