Bitcoin's Drop Below $50K and Market Cap Under $2 Trillion: The Weekly Recap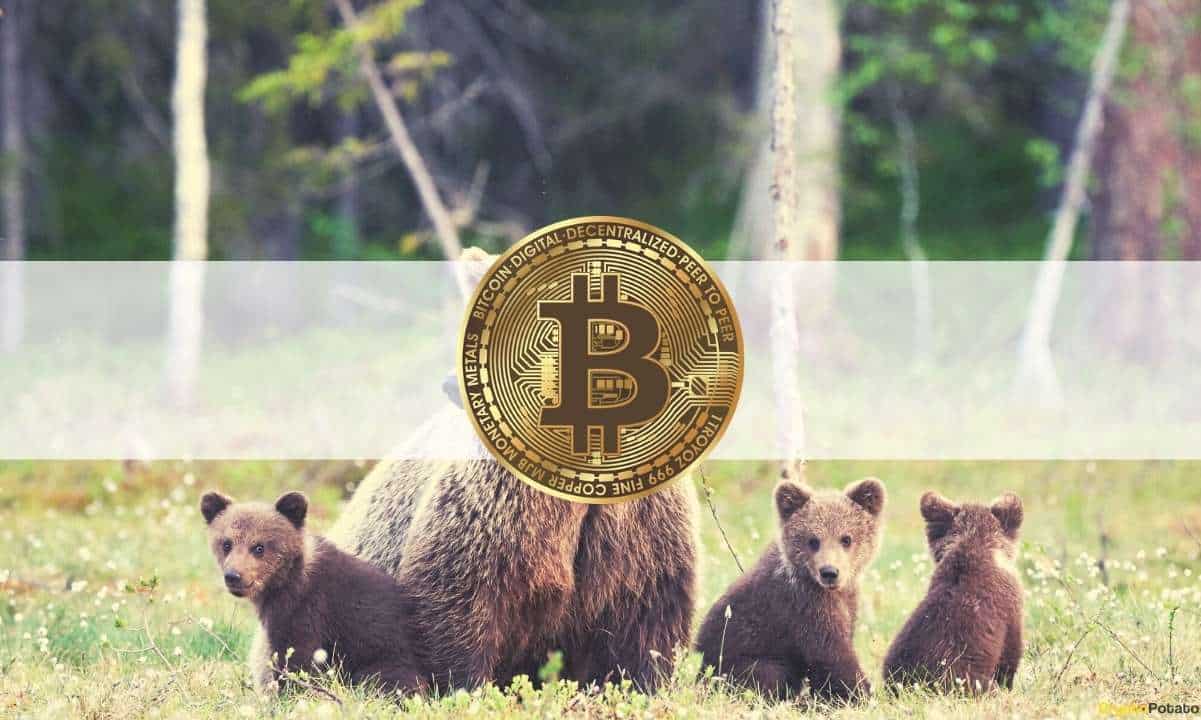 The past seven days were marked by considerable declines throughout the entire cryptocurrency market. Almost everything is in the red, with the total capitalization sliding beneath $2 trillion.
There's no other way of putting this – the past week was bad for bitcoin's price. It was almost all downhill. The cryptocurrency was trading in the range between $61 and $63K last Friday, but things went south quickly as the weekend started.
Sunday marked the first big drop where the price lost around $9,000 in hours, leaving a record of more than $10 billion liquidations in less than 24 hours. Over the next few days, we saw bitcoin consolidating, but unfortunately, the bulls couldn't get the upper hand, and the market tanked once again yesterday, pushing the price below $50,000. With this, bitcoin is down about 20% over the past seven days.
The majority of the altcoins followed. However, some of the large-caps, such as ETH and BNB, performed a lot better. Ether even charted a fresh all-time high yesterday but has since declined, and it's currently around 7% down on the week. The same is true for BNB. Nevertheless, this has resulted in a bitcoin dominance of around 50%, signaling the relative strength of altcoins in the current market conditions.
The only two cryptocurrencies from the top 20 that are currently in the green are SOL and DOGE, both up with about 30% over the last week.
Elsewhere, we saw some serious developments in terms of mass adoption. PayPal's Venmo, a mobile payment service, enabled more than 70 million users to buy, sell, and store cryptocurrencies.
The good news didn't stop there. WeWork, one of the world's leading providers of shared coworking space, has also announced that it will accept cryptocurrency for payments, with Coinbase being its first major client.
Unfortunately, the strong fundamentals had no impact on the short-term price action, and the result is evident. We have yet to see how the following week will turn out in the cryptocurrency market.
Market Data
Market Cap: $1837B | 24H Vol: 301B | BTC Dominance: 50.6%
BTC: $49,834 (-19.27%) | ETH: $2,339 (7%) | XRP: $0.1.10 (-37.6%)
Bitcoin Tumbles Below $50k As Markets Respond To Joe Biden's Tax Rise Reports. Rumors appeared that Joe Biden is ready to pass a law to increase the capital gains taxes in the United States. This might have been among the reasons for the continuous decline in bitcoin's price most recently.
CEO of a Turkish Crypto Exchange Thodex Reportedly Runs Off With $2 Billion. Thodex, a cryptocurrency exchange based in Turkey, has suddenly stopped operating, leaving countless individuals worried about their money. The CEO has allegedly fled the country, making away with over $2 billion.
PancakeSwap Transactions Tops Ethereum But BSC Feels The Strain. The leading decentralized exchange and automated market maker on the Binance Smart Chain saw more transactions than the entire Ethereum network. However, this might also cause a strain on the BSC itself.
WeWork to Start Accepting Cryptocurrencies for Payments. WeWork, one of the leading coworking space providers globally, announced that it now accepts cryptocurrencies for payments. Its first client is the biggest US-based crypto exchange, Coinbase, which recently went public.
PayPal's Venmo Enables Bitcoin and Crypto Purchases for 70M Users. PayPal-owned mobile payment service provider, Venmo, has allowed its 70 million users to buy, sell, and store cryptocurrency. This falls in line with PayPal's policy to further increase its involvement in the space.
German Giant Deutsche Telekom Invests in DeFi Network Celo. One of the largest telecom companies in the European Union and, perhaps, in the whole world, Deutsche Telekom, has purchased an undisclosed amount of Celo's native cryptocurrency. The company took part in the open-sourced protocol to participate in the "future of DeFi."
Charts
This week we have a chart analysis of Bitcoin, Ethereum, Ripple, Cardano, and Solana – click here for the full price analysis.
SPECIAL OFFER (Sponsored)
Binance Futures 50 USDT FREE Voucher: Use this link to register & get 10% off fees and 50 USDT when trading 500 USDT (limited offer).
PrimeXBT Special Offer: Use this link to register & enter POTATO50 code to get 50% free bonus on any deposit up to 1 BTC.
Disclaimer: Information found on CryptoPotato is those of writers quoted. It does not represent the opinions of CryptoPotato on whether to buy, sell, or hold any investments. You are advised to conduct your own research before making any investment decisions. Use provided information at your own risk. See Disclaimer for more information.
Cryptocurrency charts by TradingView.
---