Joe Biden's Proposal to Double Capital Gains Tax Rate Shakes Financial Markets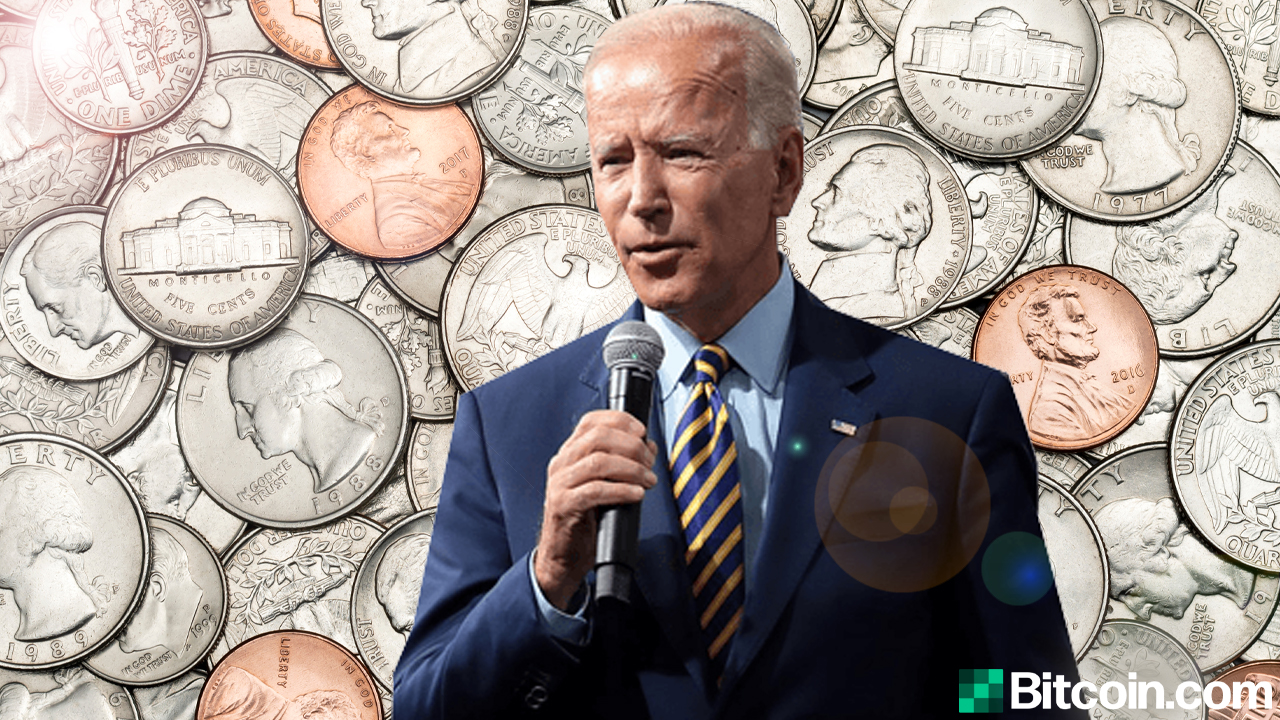 The Biden administration has revealed plans to raise taxes on investors who are millionaires according to a flurry of recent reports. President Joe Biden wants to overhaul the U.S. economy in order to help fund American childcare and education. Biden's proposal will almost double the current capital gains tax rate from 20% to 39.6%, and for some investors, the tax rate could be as high as 43.4%.
Biden's Capital Gains Tax Rate on Wealthy Individuals Could Climb as High as 43.4%
Fresh off the heels of proposing new stimulus in order to bolster the American economy, President Joe Biden is also planning to increase the tax rate on wealthy individuals with $1 million or more. The increased capital gains tax will jump to near double for some individuals and possibly even 43.4%.
Every report disclosing the capital gains matter stems from people who are familiar with the proposal but wish to remain anonymous. Currently, U.S. capital gains taxes are around 20% and the marginal rate of 39.6% is meant to be applicable to wealthy Americans.
Proposed capital gains tax increase?

I hear Puerto Rico is nice this time of year…

— Jameson Lopp (@lopp) April 23, 2021
Further, the 3.8% tax on capital gains will also be tethered to the 39.6% in order to bolster Obamacare funding. Biden started talking about overhauling the tax code in more depth during the first week of April, as his administration hopes to raise $2.5 trillion in revenue during a 15-year span.
On Thursday afternoon while stock markets were open, traders started to sell off stocks and bonds. Ten-year Treasury fell and stocks like the S&P 500 Index saw some losses as well on Thursday but stocks and bonds rebounded Friday morning.
Bitcoin (BTC) and a number of crypto assets took some losses as well after the tax news began to spread. On Thursday, BTC fell from a high of $55,186 per unit to a low of $47,555 at 3:45 a.m. (EST) on Friday. BTC is currently trading just below the $50k range and the only crypto asset that did not get routed was ethereum (ETH). Jeffrey Halley, senior market analyst, Asia Pacific, at OANDA noted that BTC's slide in value stemmed from Biden's tax overhaul proposal.
"Bitcoin headed South today after President Biden signaled that he wanted to raise capital gains tax in the U.S.," Halley explained on Friday. "Now whether that happens or not, many bitcoin investors are probably sitting on some substantial capital gains if they stayed the course over the past year. "I firmly believe that developed market regulation and/or taxation remain the crypto markets' Achilles Heel."
Since Thursday's revelations about the tax hike went viral, the crypto economy has rebounded a hair as well, but many digital assets haven't fully regained all the losses.
"We can most likely attribute bitcoin's sharp decline to the fact that U.S. investors are facing a capital gains tax if they sell the cryptocurrency after holding it for more than a year amidst reports that President Biden is contemplating doubling this for the wealthy," Don Guo, CEO at Broctagon Fintech Group told Bitcoin.com News in an email. "Further, investors will see the price drop across the crypto market as an opportunity to widen their portfolio by averaging up their investment outlay and buying in new altcoins such as ethereum," the executive added.
Guo further commented:
Therefore, likewise for bitcoin, a further drop is unlikely as the big conglomerates will see it as an opportune moment to make their entry in acquiring bitcoin while prices are relatively low.
White House Press Secretary Says Plans Are Still Being Finalized
President Biden revealed his efforts to up the capital gains on wealthy individuals while campaigning. Individuals who are against the idea have complained that a million dollars doesn't necessarily make a person 'wealthy' these days. Detractors have said that this will place a burden on people who don't have much wealth and the extremely rich will simply find loopholes. White House Press Secretary Jen Psaki discussed the tax reform during her briefing on Thursday with a quick response to a reporter's question.
"We're still finalizing what the pay-fors look like," Psaki told the press. Meanwhile, Republicans are fighting for the tax cuts imposed by former President Trump and may try to stop the proposal in its tracks. The Biden administration also wants to increase the estate tax for wealthy individuals as well. Americans making $400k or more annually could pay more taxes in order to help pay for the "American Jobs Plan."
What do you think about Joe Biden and his administration looking to increase capital gains for those who have $1 million or more? Let us know what you think about this subject in the comments section below.
Image Credits: Shutterstock, Pixabay, Wiki Commons