Dogecoin Investor Becomes Millionaire in 2 Months, Inspired by Elon Musk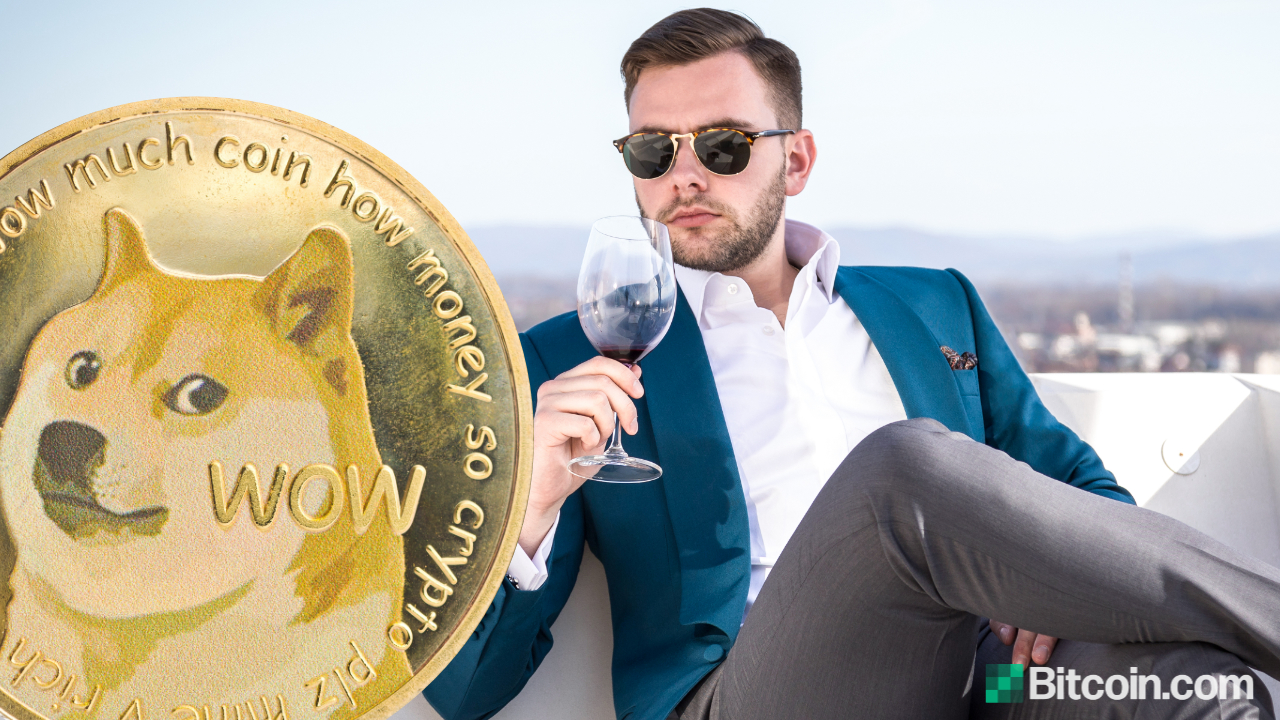 A dogecoin investor has shared his story of how he became a crypto millionaire in a little over two months after learning about the meme cryptocurrency and pouring all his savings into it. He said he was inspired by Elon Musk's tweets about dogecoin.
A Doge Millionaire Shares His Story
Glauber Contessoto, a 33-year-old who works at a music company in Los Angeles, has shared his story of how he became a dogecoin millionaire in just a little over two months.
He invested over $180,000 in dogecoin on Feb. 5 when its price was about 4.5 cents, the investor told CNBC Make It in an interview published Friday. He learned about the meme cryptocurrency on Reddit and was inspired by Tesla's technoking Elon Musk who tweeted about DOGE on several occasions.
Contessoto explained that he was drawn to dogecoin for a few reasons. Besides loving the Reddit community surrounding dogecoin, he said he appreciates that the crypto was inspired by Shiba Inu "Doge" meme. He is also very bullish on the coin's growth, believing that it could help him build "generational wealth" to pass on to his future family. "I grew up really poor, so this is a huge deal for me," he opined.
Furthermore, like many dogecoin holders, he said:
A reason why I put my savings into dogecoin is Elon Musk … I think the guy is a genius.
To invest in DOGE, Contessoto sold all of the stocks he owned, including shares of Tesla and Uber, and poured all his savings into the cryptocurrency. He then invested on margin by borrowing money from Robinhood via the app.
A number of experts have warned about investing in dogecoin. Bitcoin bull Mike Novogratz of Galaxy Digital, for example, told CNBC this week that dogecoin "literally has two guys that own 30% of the entire supply." He added that bitcoin also has an extensive and well-funded ecosystem that does not exist with dogecoin, which does not have a supply cap like bitcoin does.
It was a huge risk for Contessoto as he invested and held onto the cryptocurrency despite warnings from his friends, one of whom cautioned: "Dude, it's a pump-and-dump [scheme]. It's going to zero, eventually."
About two months later, on the night of April 15, the price of dogecoin began to surge. It then spiked 400% and hit a market capitalization of $49 billion on April 16. Dogecoin ultimately reached a record high of around 45 cents. Contessoto's balance on April 16 on Robinhood was $1,081,441.29, which he posted on Reddit for others to see.
Insisting that he doesn't intend to sell his dogecoins anytime soon, he said:
My plan is, once I hit $10 million, then I'll take out 10%. This stuff is going to continue to grow.
The price of dogecoin is currently $0.284006 based on data from markets.Bitcoin.com. Despite the recent drop in price, Contessoto said his DOGE balance is still over a million dollars.
What do you think about this dogecoin investor's story? Let us know in the comments section below.
Image Credits: Shutterstock, Pixabay, Wiki Commons