Crypto Betting Platform Bitcasino Now Accepts Cardano (ADA) as Payment Method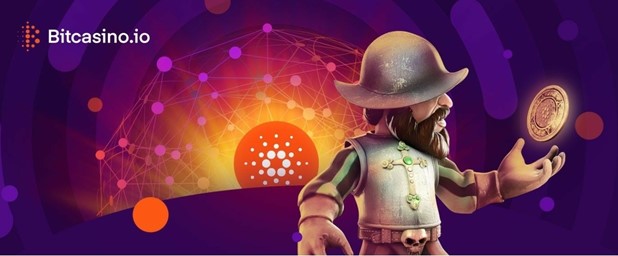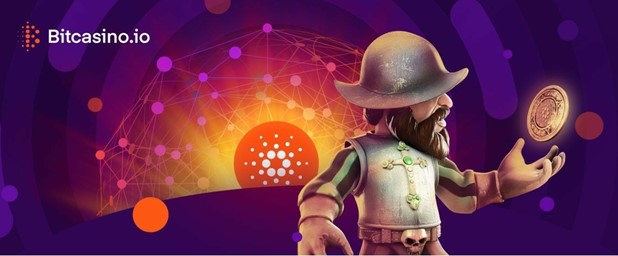 The world's first licensed Bitcoin-led casino operator, Bitcasino, has made the progressive move to add one of the top cryptocurrencies, ADA, to its payment methods. Holders of the cryptocurrency Cardano (ADA) will now be able to join the Bitcasino community and participate in the vast range of games on the platform.
Why Add Cardano?
Cardano was launched as an open-source, public blockchain in 2017, powered by its own internal cryptocurrency, ADA. Cardano skyrocketed to become one of the world's most successful blockchain platforms, with a dedicated following that continues to grow.
Tauri Tiitsaar, Director of Casino at the Coingaming Group, stated that it felt very natural to add ADA to Bitcasino, given the growing popularity of the Cardano network. She explained that the existing players had been waiting for this advance in the platform and that Bitcasino were responding to their wishes. Tiitsaar stated that Bitcasino look forward to welcoming the Cardano community to a site where all users can expect fun, fast and fair gaming experience.
The minimum deposit is 15 ADA and withdrawal is 30 ADA. At current trading prices this puts the minimum deposit at around €14.
Alternative cryptocurrencies on Bitcasino
ADA is the seventh cryptocurrency to be introduced to Bitcasino players, following TRON (TRX), Ethereum, Litecoin, Ripple (XRP), Tether (USDT) and the players' favourite cryptocurrency, Bitcoin.
Bitcasino's Biggest Giveaway
The addition of ADA to the platform has come at the perfect time for its holders, coinciding with Bitcasino's biggest promo to date. Players of the new game, Livecrash, have been challenged with flying to the moon in order to win a Tesla Model 3 worth €58,560.
There are three of these world class electric vehicles up for grabs in the competition running from April 19 to July 11.
The challenge involves placing a wager on a car as it builds up speed before taking off into space. Players must hold their nerve as the multiplier grows and try to cash out of the wager at the prime moment. Players can pre-set their cash out amount but they will also have the option to alter it in real-time.
If the player dares to wait for a longer amount of time, they stand to win with the highest multiplier. But of course, wait too long and they risk going up in flames.
The giveaway has been organised into weekly qualifier tournaments to begin with, before narrowing it down to three monthly tournaments, in which there will be three winners of a Tesla.
About Bitcasino
Bitcasino was established in 2014 as part of the Coingaming group, and has since evolved into a pioneering bitcoin-led casino operator. Bitcasino hosts an expansive library of more than 2,800 games, from slots and table games to live dealer casinos from some of the industry's leading suppliers.
The company strives to create the ultimate user experience by continually using player feedback to perfect their platform and develop new features and rewards.