Quantum Fund Cofounder Jim Rogers Insists Governments Could Ban Cryptocurrencies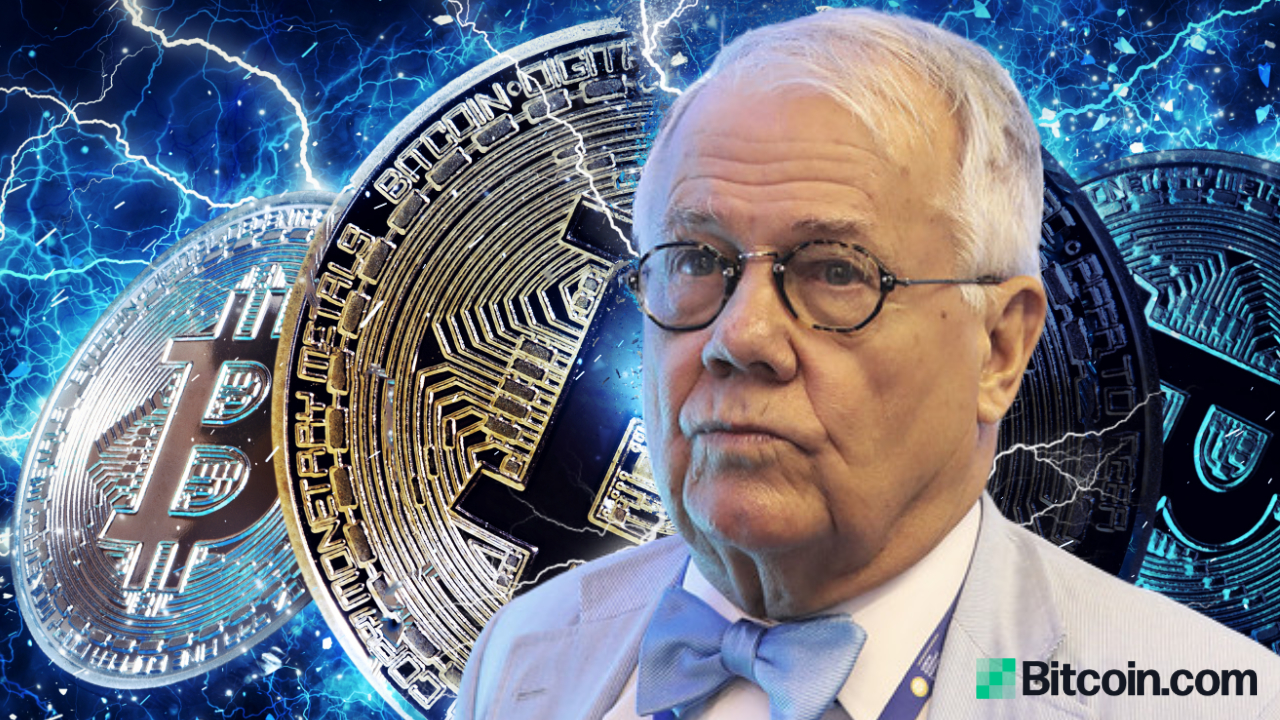 Veteran investor Jim Rogers, who co-founded the Quantum Fund with billionaire investor George Soros, is still worried about governments outlawing bitcoin and other cryptocurrencies. "If cryptocurrencies become successful, most governments will outlaw them, because they don't want to lose their monopoly," he said.
Jim Rogers Still Worried About Government Banning Bitcoin
Renowned investor and George Soros' former business partner who co-founded of the Quantum Fund and Soros Fund Management, Jim Rogers, still believes that the government can ban bitcoin and other cryptocurrencies.
Noting that he "never bought or sold any cryptocurrencies," Rogers told Kitco News' Michelle Makori last week:
If cryptocurrencies become successful, most governments will outlaw them, because they don't want to lose their monopoly.
"Every government in the world is working on computer money now, including the U.S. The Chinese are there already. I cannot imagine that governments are going to say 'ok, this is our crypto money, or you can use their crypto money.' That's not the way governments work, historically," he opined.
Rogers added: "Money is going to be on the computer. It already is in China. In China, you can't take a taxi with money. You have to have the money on your phone, you can't even buy ice cream. So it's happening, but I doubt if it's going to be someone else's money. History shows it will be government money."
He believes that the biggest threat to bitcoin is government regulation "if it becomes successful," but not "as long as it remains a trading vehicle."
The Quantum Fund co-founder further noted:
I know guys that are making a lot of money trading it, it's a wonderful trading vehicle, apparently. But, if it becomes a currency, which is what the crypto people say that it will be, I cannot imagine that any government, or many governments, in the world will say 'ok, you can use our money, or their money.' That's not what history shows.
Commenting on the Federal Reserve Chairman Jerome Powell comparing bitcoin to gold in terms of how they are both used for speculation, Rogers agreed that people are using both as trading vehicles. However, he added that history would indicate that silver and gold would probably have a better future than cryptocurrencies because they are not trying to compete with the dollar or other sovereign currencies.
Rogers is not the only one who has warned about governments stepping in and outlawing cryptocurrencies. Others include Bridgewater Associates founder Ray Dalio, The Big Short's Michael Burry, and Ron Paul.
However, many people also said that governments cannot outlaw bitcoin. A commissioner with the U.S. Securities and Exchange Commission (SEC), Hester Peirce, recently said that governments would be "foolish" to try to ban bitcoin and that banning it would be like shutting down the internet. In addition, she said that "it's very difficult to ban something that's essentially a peer-to-peer technology."
Do you think Jim Rogers' fear about the government banning bitcoin is unfounded? Let us know in the comments section below.
Image Credits: Shutterstock, Pixabay, Wiki Commons