Tesla books huge profit from Bitcoin sale in Q1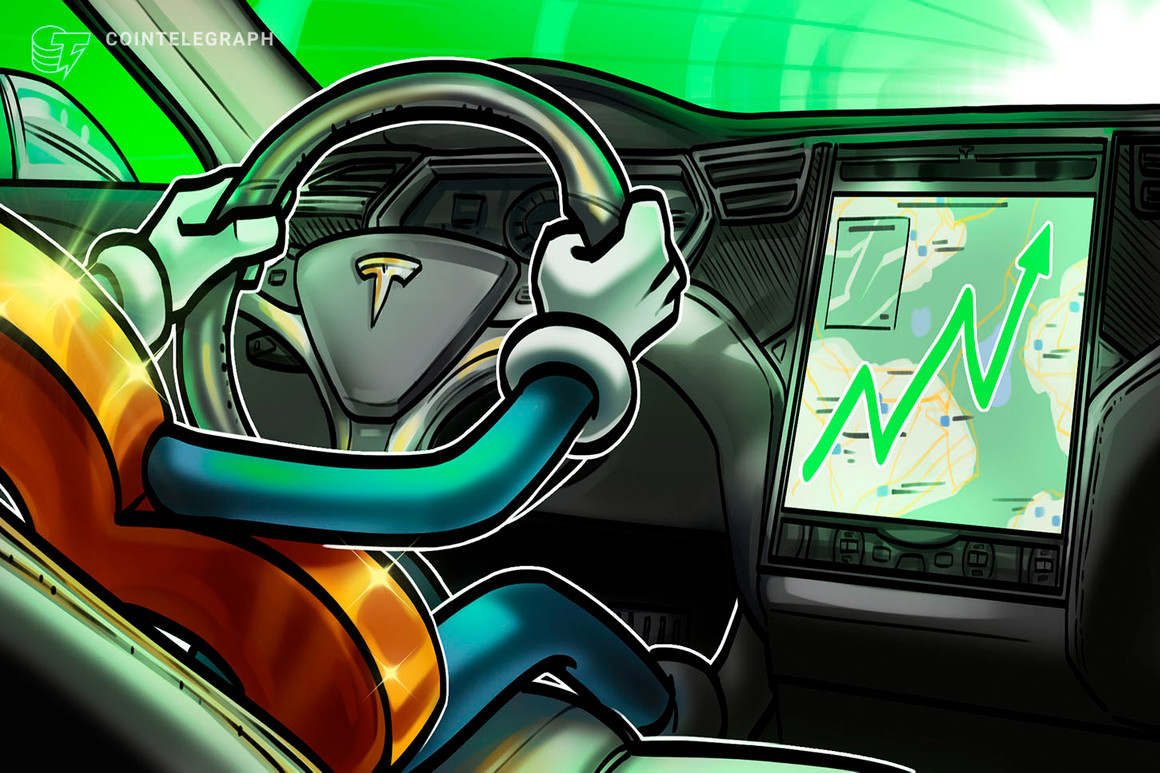 Tesla Motors sold a portion of its Bitcoin (BTC) holdings in the first quarter of 2021, generating net proceeds of $272 million, the electric vehicle maker reported Monday.
In a 30-page slide deck accompanying its quarterly financial results, Tesla noted a $101 million "positive impact" as a result of its Bitcoin sale:
"Year over year, positive impacts from volume growth, regulatory credit revenue growth, gross margin improvement driven by further product cost reductions and sale of Bitcoin ($101M positive impact, net of related impairments, in Restructuring & Other line), were mainly offset by a lower ASP, increased SBC, additional supply chain costs, R&D investments and other items. Model S and Model X changeover costs negatively impacted both gross profit as well as R&D expenses."
In its quarterly cash flow statement, the company said "proceeds from sales of digital assets" were valued at $272 million.
The electric vehicle maker made headlines in February after revealing a strategic acquisition of $1.5 billion worth of BTC. At the time, that amounted to 7.7% of Tesla's gross cash position. The company also announced that it will accept Bitcoin as payment for its cars without necessarily converting it into fiat currency.
Beyond its cryptocurrency activity, Tesla's first-quarter results were mixed. The Elon Musk-led firm profited 95 cents per share on revenues of $10.39 billion. Analysts were calling for $10.48 billion in revenue and 75 cents in per-share earnings.