Avalanche-Based Liquidity Protocol BENQi Receives 6 Million Dollars in Funding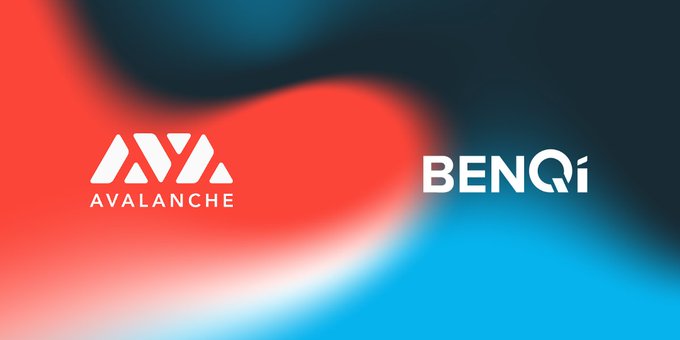 BENQI, a non-custodial liquidity market protocol built on Avalanche, announced the completion of its $6 million strategic fundraising round, led by Ascensive Asset. The list of other strategic investors included Mechanism Capital, Arrington XRP Capital, Dragonfly Capital, MarketAcross, TRGC, Spartan Group, Woodstock Fund, and more.
Explaining the importance of this investment, BENQI stated that it would leverage this support coming from key industry leaders to help navigate the protocol through its initial bootstrapping phase and cross-chain integrations. The funding would help its key projects in accelerating DeFi activity on Avalanche.
BENQI Overview
Developed by an experienced team of blockchain designers, and headquartered in Montreal, Quebec, Canada, BENQI aims at unlocking greater liquidity within the DeFi market. Leveraging the protocol, users can effortlessly lend, borrow, and earn interest with their digital assets. Depositors, acting as liquidity providers to the protocol, qualify for passive income, and borrowers can obtain loans by over-collateralizing.
In the days to come, BENQI will build bridges to other blockchains, apart from its existing Ethereum to Avalanche bridge (AEB.xyz). Resultantly, it will provide the existing users on Ethereum a less costly and faster alternative to the money market where users would not have to shell out $300 gwei fees on Ethereum. The transactions would not take 3 minutes.
The corporation responsible for the development of BENQI is the Rome Blockchain Labs Inc. It is both an incubator and a software development firm that specializes in decentralized finance. JD Gagnon, based out of Calgary, Alberta, Canada, is one of the co-founders and the CEO of the Rome Blockchain Labs. The other two co-founders of Rome Blockchain Labs are Hannu Kuusi and Alexander Szul. Szul, an expert in complex blockchain scaling and efficiency structures, is primarily responsible for managing the development of the BENQI platform.
Upcoming ICO and Mainnet Launch
Empowered by the recently completed strategic funding round, BENQI has scheduled an ICO for its token on April 28th, 2021. A total of 500 million QI tokens will be up for sale. At a per-token price of $0.009, BENQI plans to raise 4.536 million dollars worth of funds from this ICO. Tokensoft will conduct the ICO.
BENQI has decided upon a total supply of 7.2 billion QI tokens, intending to distribute it in its entirety by Q1 2024. 50% of this supply will be channeled through BENQI's liquidity mining program. 25% will go for sale, whereas the team will get a share of 10%. 14% will move to the treasury, and 1% will go towards exchange liquidity. After the upcoming ICO, BENQI is also planning to launch its mainnet in May.