Did Tesla Really Sold Its Bitcoin? Earnings Report Sheers Some Light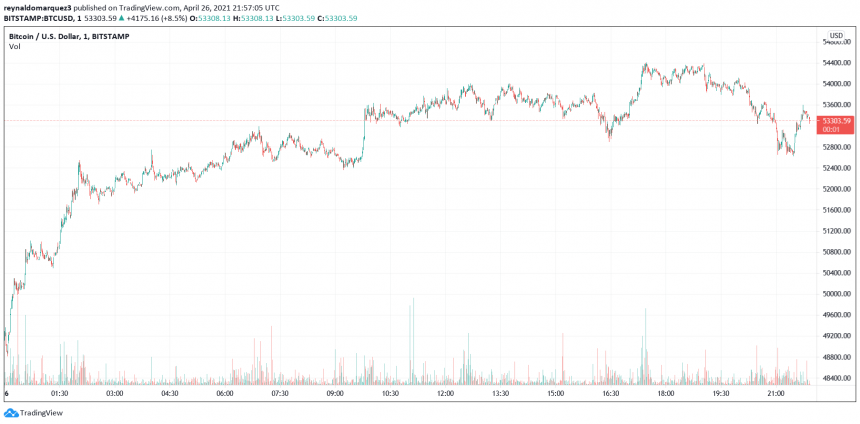 Tesla adding Bitcoin to its corporate treasury back in February was considered an inflection point for the cryptocurrency. A major corporation adopting BTC into its balance sheet seemed like a sign that the BTC has gone mainstream.
CEO and "Technoking of Tesla" Elon Musk was apparently convinced by MicroStrategy's CEO Michael Saylor to follow a similar treasury strategy and incorporate BTC into their balance sheet. However, Tesla's recent Q1 earnings report shows that the car manufacturer has followed a strategy of its own.
The company announced a $1.5 billion BTC purchase. Their earnings report shows that Tesla sold a portion. At least 9% of its BTC, according to the document, Tesla made a $272 million profit. The company still holds around $2.6 billion in the cryptocurrency. The company revealed the following:
Year over year, positive impacts from volume growth, regulatory credit revenue growth, gross margin improvement driven by further product cost reductions and sale of Bitcoin ($101M positive impact, net of related impairments, in Restructuring & Other line), were mainly offset by a lower ASP, increased SBC, additional supply chain costs, R&D investments and other items.
Bitcoin's Performance Takes A Hit After Tesla's Disclosure
After showing signs of recovery during the past day. Bitcoin seems to be reacting negatively to Tesla's report. When the company announced its BTC purchase, the cryptocurrency went from the high range at $38,000 to $53,000.
As trader Luke Martin reported, on February 8th, when Tesla's purchase was made public, Bitcoin has its "largest candle in history". The cryptocurrency went from a low at $38,058 to a high at $46,929 with an $8,871 increase in less than 24-hours. Martin said the following in the report:
Bitcoin price is still higher than where Elon got in. It doesn't really matter if he sells 10% of his stack. There will be corporate whales like Saylor that hold forever and whales like Elon that sell on a double. It's still bullish that this new type of buyer is here at all.
Other members of the crypto community believe Tesla is "trading" Bitcoin and could create selling pressure on the market. Lawyer Collins Belton said Tesla must still follow a corporate treasury management plan.
According to the expert, the company could have commitments and must still stick to an investment policy. Therefore, Tesla's finance department must still achieve "certain targets" which take BTC's volatility into account. Belton added:
They could be losing hope, but I'm pretty skeptical that they'd have gone through that much legal diligence to immediately flip a few months later.
BTC is trading at $53.396 with a 12.5% profit in the daily chart. In the weekly and monthly chart, BTC shows a 3% and 5% loss, respectively. The market cap stands at $998 billion.