GlobeDX Raises $18M to Build a Next-Generation Derivatives Exchange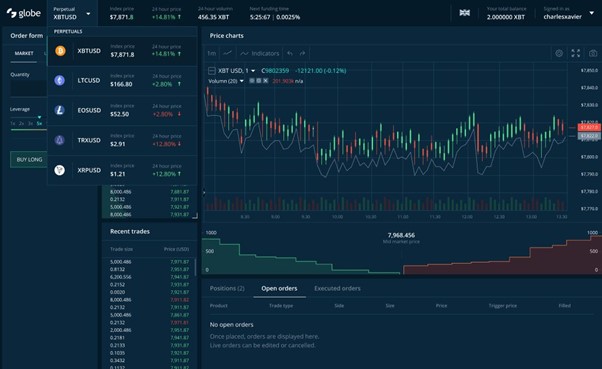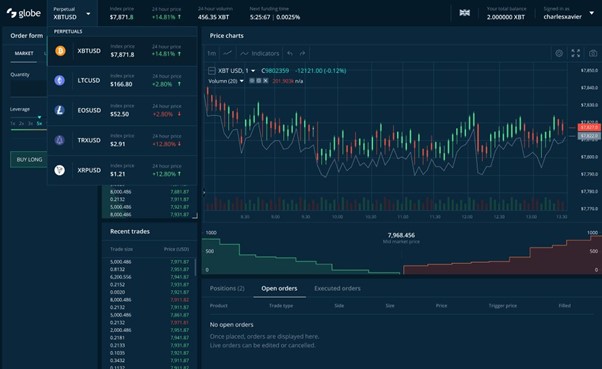 Up-and-coming derivatives exchange GlobeDEX – or Globe as it's simply known – has closed a private round worth $18 million.
A host of blockchain VCs lined up to back the exchange on its mission to create an advanced trading platform that can cut it with the best of them.
Its team, who can't be accused of lacking ambition, are confident that they can transform Globe into a global exchange that's as appealing to novices as it is to pro traders. All the usual staples you would expect of a derivatives exchange are present and accounted for including leverage of up to 100x, bitcoin futures, and defi assets. In addition, though, Globe boasts exposure to the Crypto Volatility Index, a perpetual product that's sure to appeal to seasoned traders.
Y Combinator Leads Packed Investment Round
Y Combinator and Pantera Capital were among the lead investors in Globe's private round which also saw Draper Dragon, Republic Crypto, OKEx, CMT Digital, and Wave Financial write checks. Derivatives dominate the crypto exchange landscape, which in turn dominates the industry, accounting for the bulk of all revenue generated by cryptocurrency businesses. It's easy to see, therefore, why VCs are keen to capture a slice of the pie and potentially bootstrap the next Binance or BitMEX.
While it's too early to tell how big GlobeDEX will become, the signs are at least promising. The exchange recently held a presale that attracted greater participation than Binance achieved at the same stage, and there are now more than 200 strategic partners wedded to the growing GlobeDX ecosystem.
Globe's team are confident that they can compete across a number of key benchmarks, particularly in terms of user experience. Derivatives platforms have traditionally been daunting, particularly to newcomers who are overwhelmed with options. BitMEX in particular was notorious for its unforgiving interface, while Binance has made some improvements in this domain, but has added complexity over time as it's integrated new products and features. If GlobeDX can keep clutter to a minimum while focusing on UX, it will be well placed to onboard novice and intermediate traders.
Next Up: A Public Sale
With the private round out of the way and a public presale successfully under its belt, Globe is gearing up for its public sale, set for April 30. Participants will have an opportunity to acquire GDT, the utility token that will power all things Globe. Naturally, GDT can be used to obtain a trading discount on fees, but there's also a lot more it can do. For example, holders will be able to stake GDT to earn additional benefits, and it can also be used as margin to increase the size that users can trade with.
These are exciting times for Globe and for the crypto market as a whole. "We're working closely with our investors and strategic partners to bring innovative products for our traders on Globe," says CEO James West. "Trading defi perpetuals on an exchange built by trad-fi veterans will be a whole new experience for crypto traders." Once the GDR public sale is out of the way on April 30, a wave of new users will be able to put that claim to the test and discover what GlobeDX has to offer.