pNetwork And Algorand Launch Partnership To Create Cross-Chain Connections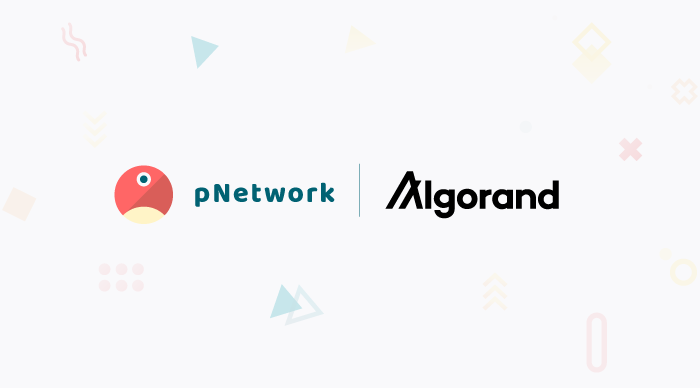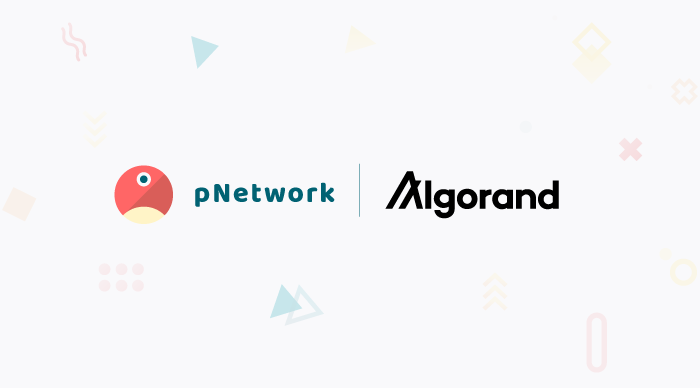 Algorand and pNetwork have announced a partnership that will bring more connectivity to the Algorand ecosystem with an external network. The partners will launch a cross-chain bridge with major platforms across the crypto industry.
To achieve their objective, the Algorand Foundation gave pNetwork a grant to create a bridge powered by its platform. Thus, Algorand will be able to build a connection with other networks, assets, tokens, dApps, and smart contracts.
Algorand will benefit from an increase in assets and tokens liquidity and have a bigger role in relevant market sectors, such as DeFi and NFTs. Therefore, the Algorand ecosystem will become much more accessible for new users by implementing pNetwork's PNT token with the pTokens bridges. This system facilitates cross-chain assets transaction on top of a general-purpose and secure platform.
Algorand To Be Connected With Bitcoin, Ethereum, and Others Via pNetwork
Algorand Network will leverage pNetwork's interoperability features in Summer 2021. The cooperation will also allow Algorand to connect with other pNetwork supported cross-chain and relied on a bridge with Bitcoin, Ethereum, Dogecoin, Litecoin, Binance Smart Chain, EOS, Ravencoin, Polygon, and others.
The cooperation will expand the Algorand ecosystem to support assets and cryptocurrencies pegged in a 1:1 parity with their native versions. The transfer from one network to another will be carried out in a transparent fashion.
The CEO of the Algorand Foundation Sean Lee expressed excitement for the partnership. Lee expects pNetwork to expand the reach of cross-chain interoperability by allowing other tokens to move on Algorand. He added:
(…) is an exciting step in facilitating a new model of finance that merges historic finance, decentralized finance and personally managed finance in our vision of a new Future of Finance – FutureFi.
Thomas Bertani, Project Lead at pNetwork, said the project is working towards the improvement of the blockchain industry. Therefore, they are focused on connecting different ecosystems, dApps, with their different features (lending/borrowing, AMM, stablecoins, and others) with the crypto market. Bertani added:
Via pNetwork, financial applications building on Algorand can access the larger crypto market and open up to the flourishing DeFi ecosystem.
pNetwork is a cross/chain composability system (pTokens) power by validators with signing capabilities. It operates as the architecture for the cross-chain platform which allows different assets and tokens to be connected and interoperable. The system works as a bridge between smart contracts.
Its architecture started as a permission network and will be upgraded until it becomes a fully decentralized and permissionless platform with pNetwork working as the system's governance model. The latter is based on the governance token PNT.
On the other hand, Algorand has been developed as a Proof-of-Stake (PoS) protocol to meet scalability, security, and transaction finality from users and corporations. Over 750 organizations and entities have integrated Algorand's technology. Thus, the project is set to contribute to the creation of innovative financial products which make it simple to exchange value across networks, DeFi protocols, financial institutions, and others.
At the time of writing, Algorand (ALGO) trades at $1,25 with sideways movement in the daily chart. The monthly chart tells a similar story, but the weekly chart has a 4% loss. pNetwork records a 10% correction in the daily chart and trades at $1,65. Higher timeframes also record some losses.