The Crypto Weekly Recap: ETH Eyes $3000, Bitcoin Dominance at 33-Month Low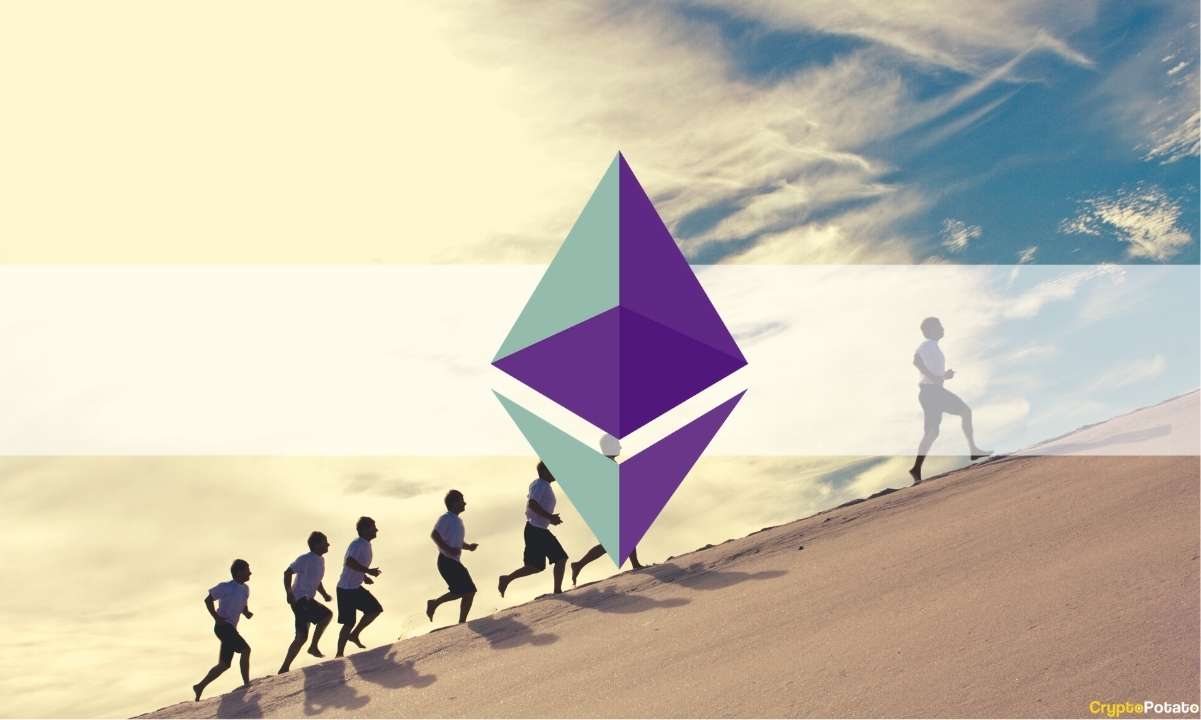 The past week has been overall very favorable for the cryptocurrency market. The total capitalization grew to $2.15 trillion, which is a 17% increase. Most of it came from altcoins, however.
At the time of this writing, bitcoin's price trades at around $56,000 following a quick spike. It's up 9% on the week and managed to recover some of the losses of the previous seven days. In general, the overall trajectory for BTC has been quite positive. It started the week at slightly below $54,000, and thanks to today's surge, the price is accelerating quickly.
However, that's not where the action was this week. Bitcoin has been lagging behind large-cap altcoins for quite some time now, and this has resulted in a substantial decrease in its market dominance. Currently, it rests below 49%, which is the lowest it has been in more than 33 months or almost three years.
Ethereum gained almost 15% in the past week, charting a new all-time high around $2,800 and looking primed to tackle the psychological barrier of $3,000 for the first time in its history. BNB has also recovered nicely and is up by 20% in the same period, looking to challenge its former all-time high. XRP is the absolute winner among the top 10 cryptocurrencies by market cap, up 40% in seven days, sitting above $1.60.
The week was also rather eventful in terms of developments. Tesla revealed that it had sold around 10% of its bitcoin stash earlier to prove the liquidity of the market. Elon Musk, as well as the company itself, were quick to reassure that they are bullish on it for the long term.
Meanwhile, Visa, the world's leading payment processor, strengthened its foray into the market. They also stated that they consider Bitcoin to be digital gold and will work hard to integrate cryptocurrencies into their infrastructure.
Positive regulatory developments came from a few countries, such as Uzbekistan and Iran. The latter allowed legally mined BTC to be used for import payments in another attempt to challenge the restrictions imposed by the US.
All in all, it's safe to say that it was a very positive week throughout the entire market, and it's very exciting to see how the following days will shape up.
Market Data
Market Cap: $2,154B | 24H Vol: 141B | BTC Dominance: 48.7%
BTC: $56,004 (+9%) | ETH: $2,786 (+15.3%) | XRP: $1.63 (+41.3%)
This Week's Headlines You Better Not Miss
Besides Tesla: Other Great Companies That Adopted Bitcoin For Payments. While institutions praise the primary cryptocurrency for being an excellent store of value, many companies also adopt it as a means of payment. Tesla is just one example, but there are plenty more to consider.
Ethereum Hits $2,800 Making Gap to Bitcoin Tighter Than Ever. Ethereum managed to paint a fresh all-time high at around $2,800. More interestingly, it has never been closer to bridging the gap between itself and bitcoin in terms of market capitalization. Of course, it still has a long way to go, and some investors believe it will never happen.
SEC Delays VanEck Bitcoin ETF Decision Until June. The United States Securities and Exchange Commission has delayed its decision on the VanEck Bitcoin ETF proposal. It should materialize in June, but there are no guarantees that the Commission won't delay it again, as we saw it do last time the companies filed the proposal.
Iran to Allow Legally Mined Bitcoin to be Used For Import Payments. The country of Iran has allowed for bitcoins mined legally to be officially used as means of paying for import goods. This comes as another attempt to battle the sanctions imposed by the United States.
Tesla Sold 10% of Its Bitcoin Holdings in Q1 2021 to Prove Liquidity. Tesla has revealed that the company had sold 10% of its bitcoins during the first quarter of 2021. The idea behind the move was to prove the market's liquidity, and they've taken a definitive stance that they are overall bullish on Bitcoin for the long run.
Visa Deepens Crypto Foray, Stating They See Bitcoin as Digital Gold. The world's leading payment processor, Visa, has strengthened its foray into the cryptocurrency industry. The company said they consider Bitcoin to be digital gold and will work hard to integrate crypto in its infrastructure.
Charts
This week we have a chart analysis of Bitcoin, Ethereum, Ripple, Binance Coin, and Cardano – click here for the full price analysis.
SPECIAL OFFER (Sponsored)
Binance Futures 50 USDT FREE Voucher: Use this link to register & get 10% off fees and 50 USDT when trading 500 USDT (limited offer).
PrimeXBT Special Offer: Use this link to register & enter POTATO50 code to get 50% free bonus on any deposit up to 1 BTC.
Disclaimer: Information found on CryptoPotato is those of writers quoted. It does not represent the opinions of CryptoPotato on whether to buy, sell, or hold any investments. You are advised to conduct your own research before making any investment decisions. Use provided information at your own risk. See Disclaimer for more information.
Cryptocurrency charts by TradingView.
---