Bitcoin Breaks Above $57,000 As April Ends, Altcoins Continue To Rally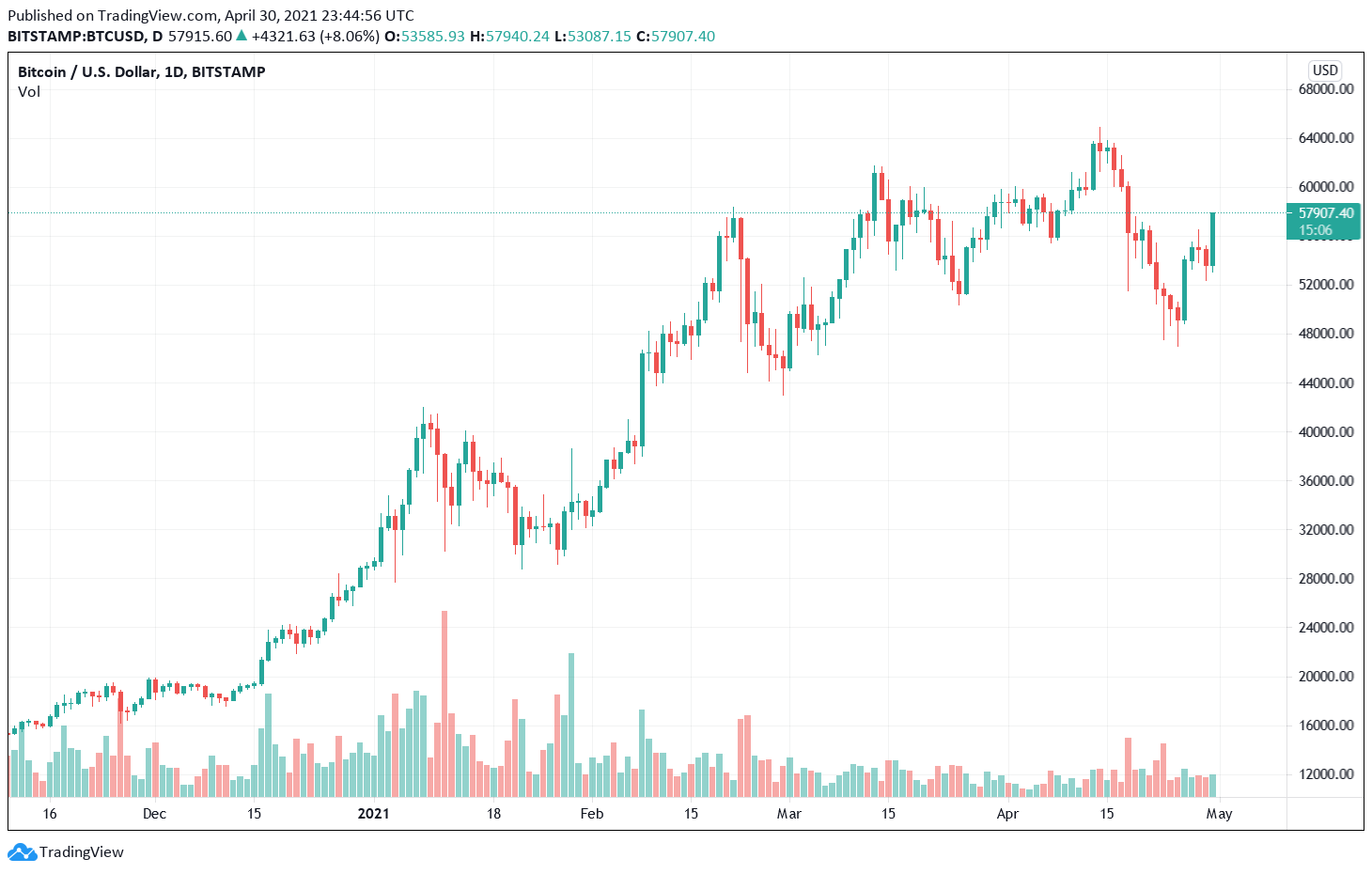 Bitcoin and the whole crypto market turned green at the close of April. The run-up to this month's $4.2 billion options expiry was uneventful, with no signs of dissent.
After a brief fall below the $53,000 support level on April 29, Bitcoin rallied 10% by midday to reclaim its previous high of $57,400.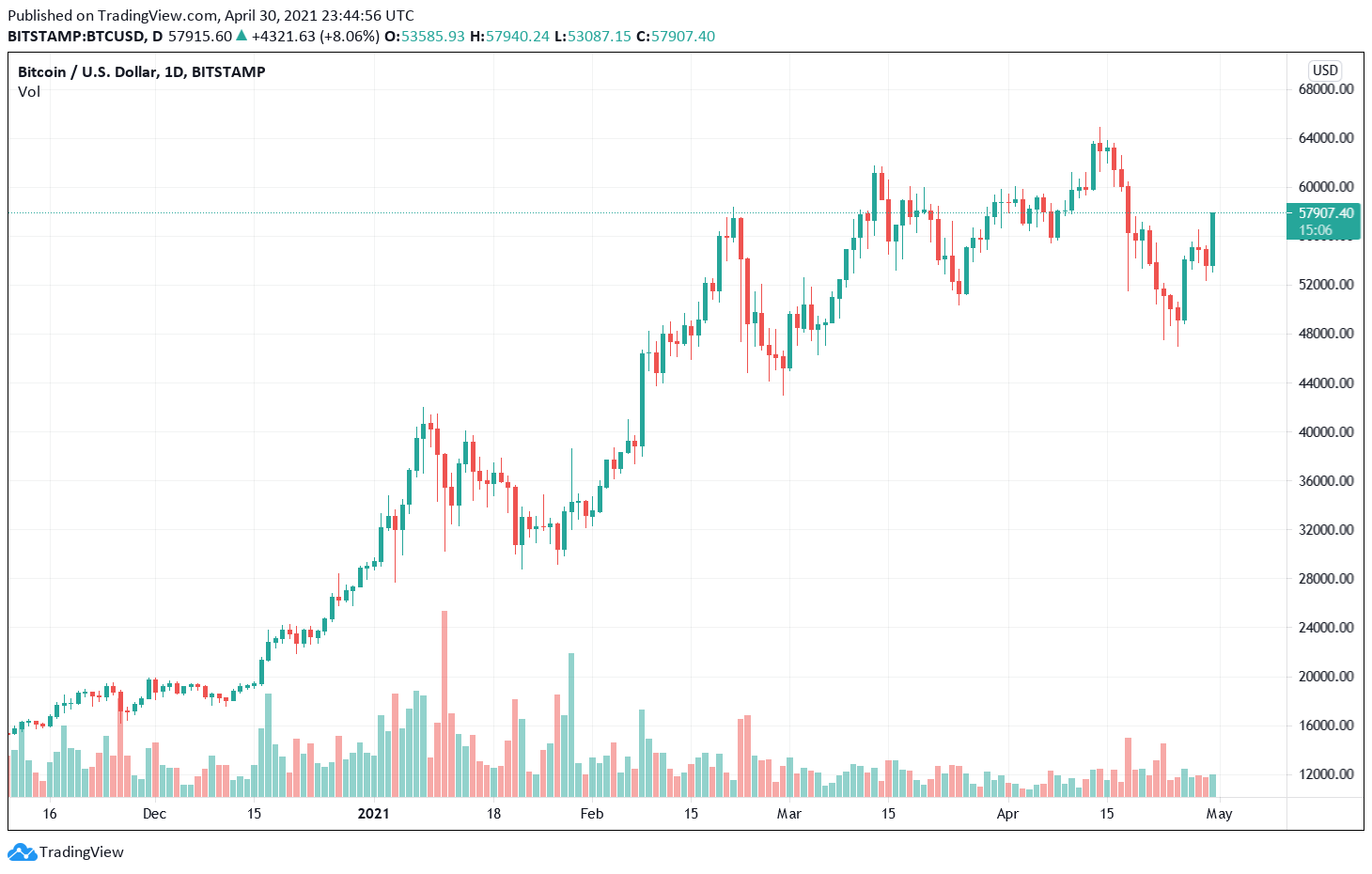 Related article | Bears Salivate As Bitcoin Monthly Close Leads To Indecision
Mainstream Acceptance Increase
MicroStrategy CEO Michael Saylor's announcement that the company saw a 52% increase in sales relative to the same quarter last year would likely bolster the case that businesses should keep Bitcoin on their balance sheet to fight inflation and attract new investors.
Central bank digital currencies (CBDC) are also gaining momentum, with the Bank of England announcing plans to introduce a digital pound, and the French central bank making news on April 29 after settling a $100 million Euro bond using a CBDC hosted on the Ethereum network.
Altcoins Continues To Rally
While much of the mainstream news and analysis has been focused on Bitcoin and Ethereum, a handful of altcoins drew traders' attention on Friday as their prices rose by double digits.
Bitcoin's dominance in the crypto-market is a well-known fact. The last price correction the altcoins collectively faced was when BTC dropped below the $50k price level. Since then, while many altcoins were able to pull off an inspiring recovery and even go on to achieve new highs, BTC's price has continued to languish well below the $55k-resistance level – a move diametrically opposed to what many believed would be BTC's price action in April.
According to data provided by Santiment, BTC's supremacy over altcoins such as ETH is dwindling. Over the last few months, Ethereum has closed the gap on Bitcoin's supremacy, according to the results. With its new ATH occurring at a time when BTC has been struggling, it could indicate a small change in how the crypto-market will likely work in the future.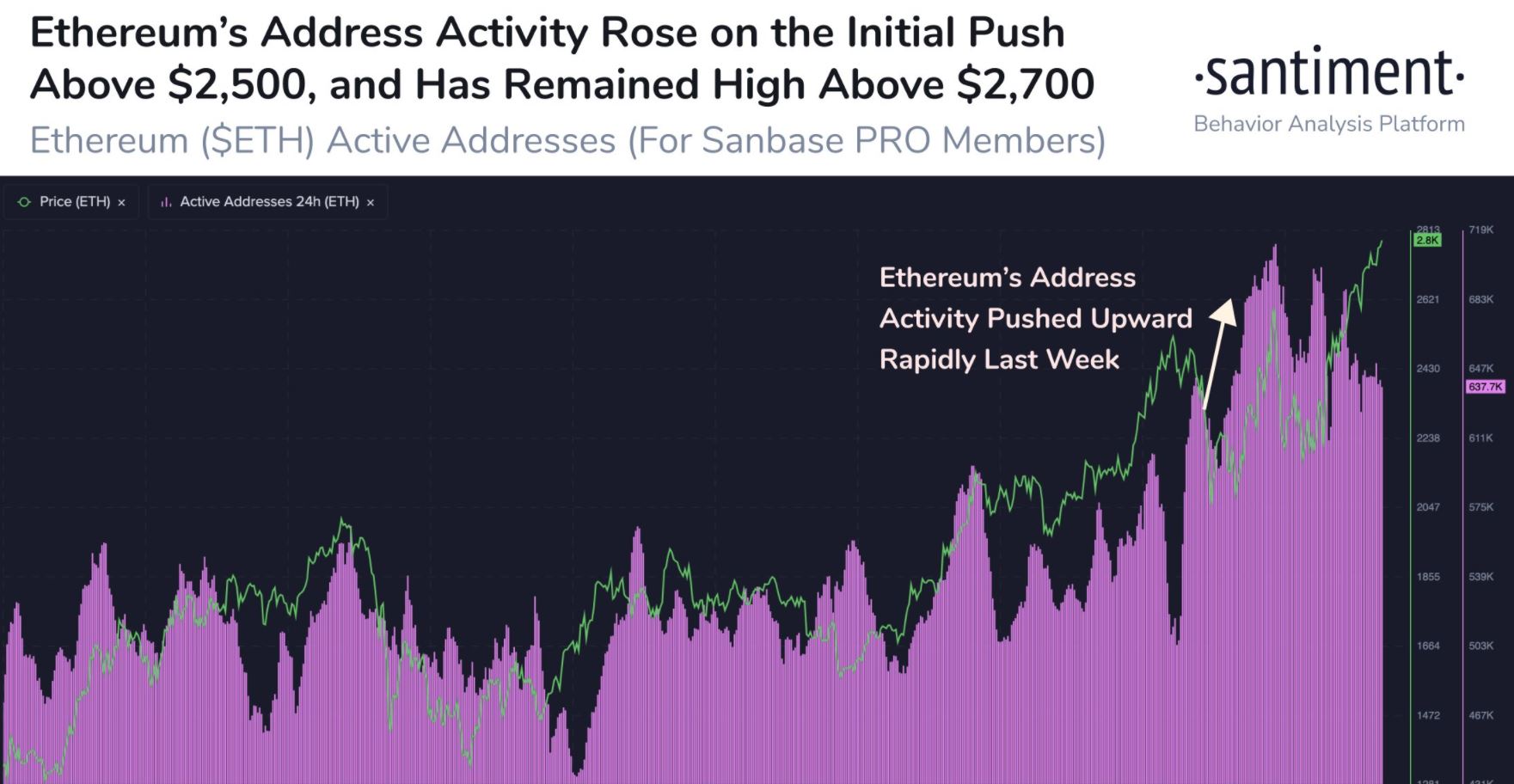 These metrics add up to articulate an extremely bullish scenario for ETH in the coming month. This also substantiates the possibility of the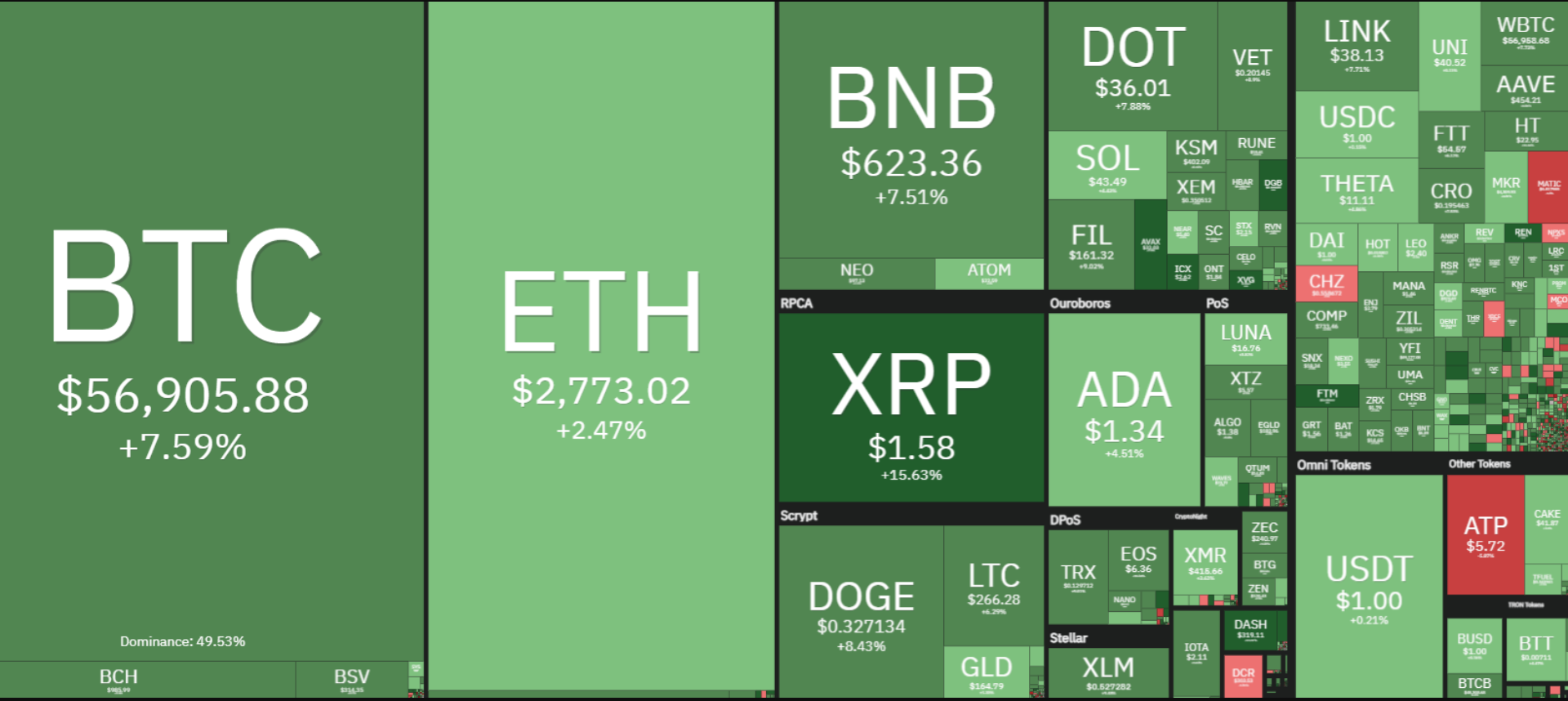 Daily cryptocurrency market performance. Source: Coin360

Similarly, BNB's market rally isn't over yet after flipping XRP. With trade volume up nearly 80% in the last 24 hours, BNB is rallying to the $600-level once more. BNB's volatility has also not returned to pre-price rally levels. The most recent ATH of $637 was less than a tenth of a percent higher than the price at press time.

Across the board, altcoins rallied, bringing the overall market capitalization to $2.177 trillion, while Bitcoin's supremacy rate fell to 48.8%.

Related article | How This Bitcoin Pegged Token Could Protect Holders From Volatility
Featured image from Pixabay, Charts from Tradingview.com, Coin360, Santiment.