Berkshire Hathaway's Charlie Munger Finds Bitcoin 'Disgusting and Contrary to the Interest of Civilization'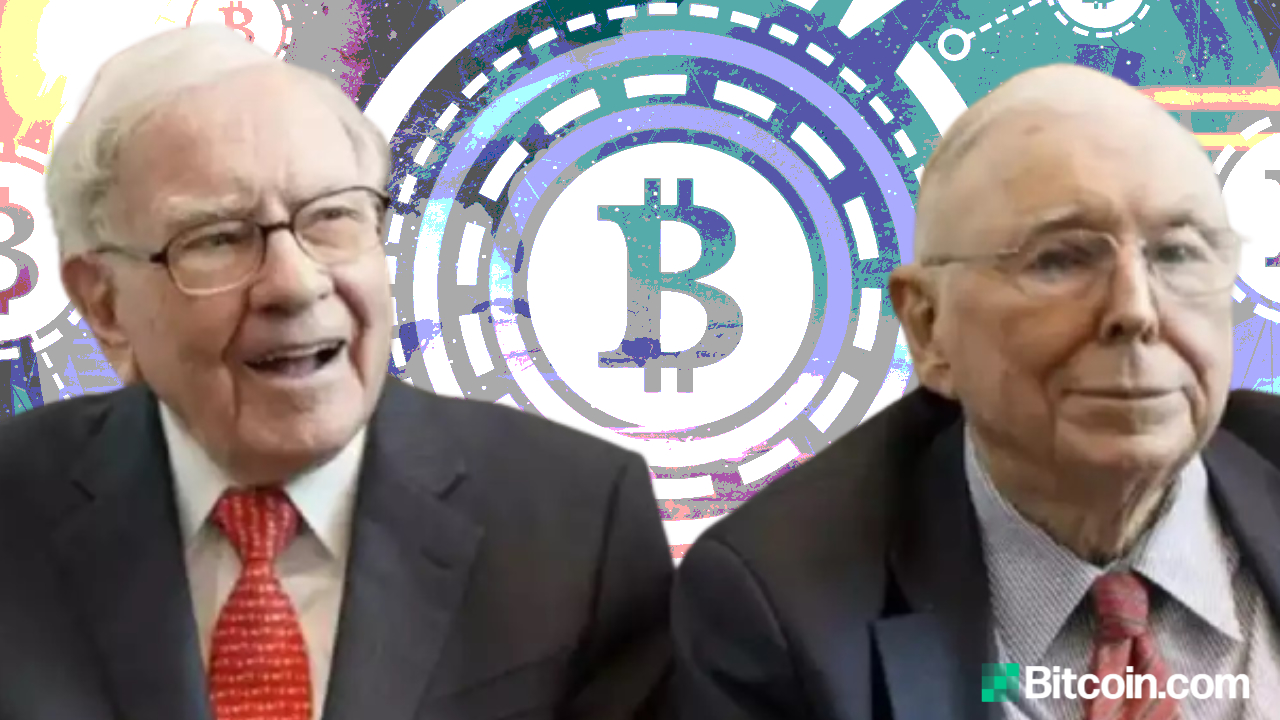 Berkshire Hathaway Vice Chairman Charlie Munger, Warren Buffett's right-hand man, says he hates bitcoin's success. "I don't welcome a currency that's so useful to kidnappers and extortionists and so forth," Munger said. Buffett, on the other hand, dodged the question about bitcoin because he did not want to upset the sheer number of investors who are long on the cryptocurrency.
Charlie Munger Hates Bitcoin's Success
At Berkshire Hathaway's annual shareholder meeting Saturday, Vice Chairman Charlie Munger commented about bitcoin. The 97-year-old said during a Q&A session:
Of course I hate the bitcoin success. I don't welcome a currency that's so useful to kidnappers and extortionists and so forth.
Munger, who is often known as Warren Buffett's right-hand man, added that he also does not like "shuffling out of a few extra billions and billions and billions of dollars to somebody who just invented a new financial product out of thin air."
The billionaire vice chairman of Berkshire continued:
I should say modestly that the whole damn development is disgusting and contrary to the interest of civilization, and I'll leave the criticism to others.
After Munger finished expressing his view about bitcoin, Berkshire CEO Warren Buffett quickly added: "I'm alright on that one."
The "Oracle of Omaha" avoided answering a bitcoin question earlier, emphasizing that he did not want to comment on the cryptocurrency directly.
"We've probably got hundreds of thousands of people watching this that own bitcoin, and we've probably got two people who are short," Buffett said, elaborating:
So, we have a choice of making 400,000 people mad at us and unhappy or making two people happy, and that's just a dumb equation.
Munger has long been a bitcoin critic. "It's really kind of an artificial substitute for gold. And since I never buy any gold, I never buy any bitcoin, and I recommend other people follow my practice," he said in February. "Bitcoin reminds me of what Oscar Wilde said about fox hunting. He said it's the pursuit of the uneatable by the unspeakable." The Berkshire vice chairman previously called bitcoin "rat poison" and likened its trading to "trading turds." Buffett then called the cryptocurrency "rat poison squared."
What do you think about what Charlie Munger said about bitcoin? Let us know in the comments section below.
Image Credits: Shutterstock, Pixabay, Wiki Commons, Berkshire Hathaway