Ethereum hits $3,000 for the first time, now larger than Bank of America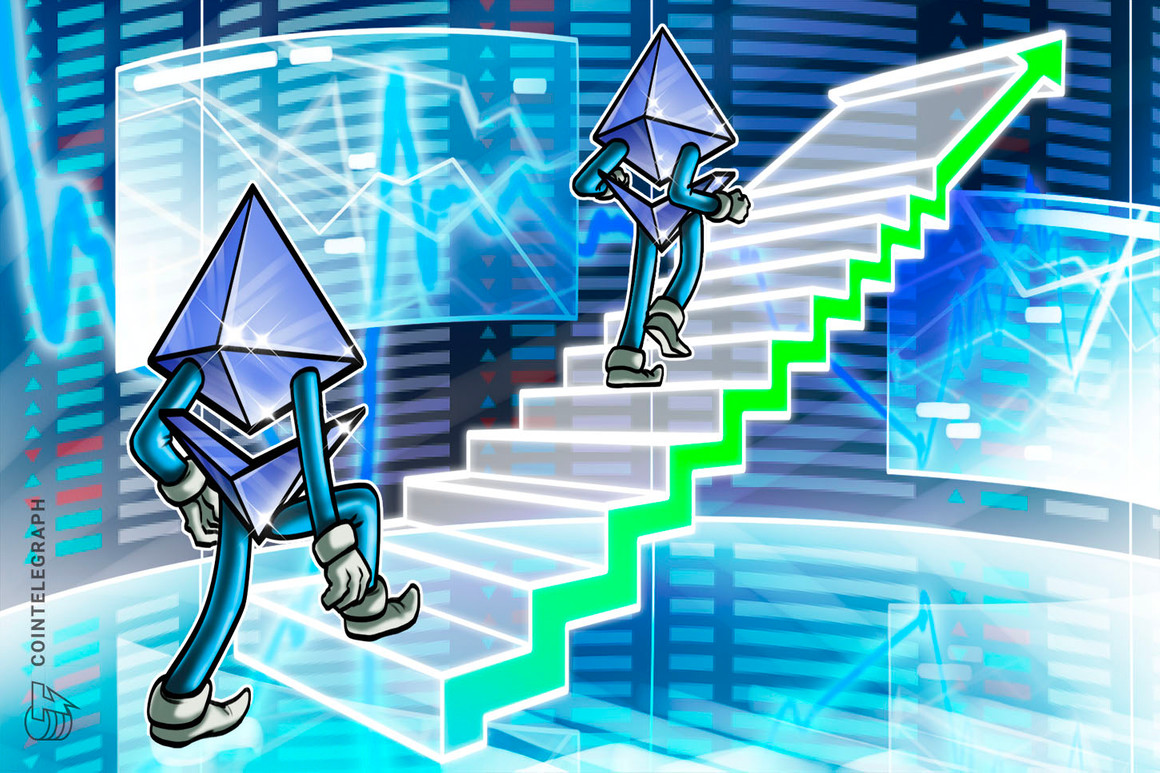 Ethereum's ETH token has eclipsed the psychologically significant $3,000 per token mark today, rising as high as $3,001 on Bitmex at the time of publication.
The surge has helped Ethereum overtake institutions such as The Walt Disney Company and Bank of America in terms of total market cap. The world's largest smart contract-enabled layer-one has grown 24% on the week to $346.72 billion, per tracking website Infinite Marketcap. By comparison, Bitcoin is presently sitting at a $1.079 trillion market cap, right below the total market cap of the precious metal silver at $1.416 trillion and above social media company Facebook at $923.12 billion.
The remarkable run has even prompted renewed speculation that Ethereum could "flippen" Bitcoin, overtaking BTC as the largest digital currency in the world.
Multiple headwinds share responsibility for Ethereum's rise. The first is an ongoing surge in activity on the chain, including from institutional entities: earlier in the week the European Investment Bank announced it would be issuing a two-year digital bond worth $121 million in collaboration with banking entities such as Goldman Sachs. Retail interest in DeFi has also been rising as of late, with total value locked numbers reaching astonishing highs above $100 billion.
However, the "London" hardfork, which includes the EIP-1559 overhaul of Ethereum's fee structure, as well as the subsequent looming ETH 2.0 transition to a proof-of-stake consensus model, may be the prime events investors are anticipating. These upgrades to the network are expected to significantly decrease fees, as well as reduce the amount of ETH rewarded to miners — which in turn is expected to decrease sell-side pressure on the asset.
David Hoffman, a host for the Ethereum educational media company Bankless, has equated the various initiatives to the equivalent of three separate "halvenings," an event that takes place roughly every four years where the Bitcoin block subsidy is slashed by half. Halvenings are thought to contribute to Bitcoin's price appreciation.
#Ethereum's three halvenings are not priced in

— DavidHoffman.eth Ξ (@TrustlessState) April 22, 2021
However, Ethereum does have some competition in the form of other smart contract-enabled layer-one chains. The growing popularity of Ethereum is partly to blame for exorbitant transaction fees on the chain (though they have subsided somewhat in recent weeks), and in the absence of viable layer 2 scaling solutions like rollups means multiple competitor chains have seen a surge in activity.