How Bitcoin And NFTs Could Be Integrated To e-Bay's Platform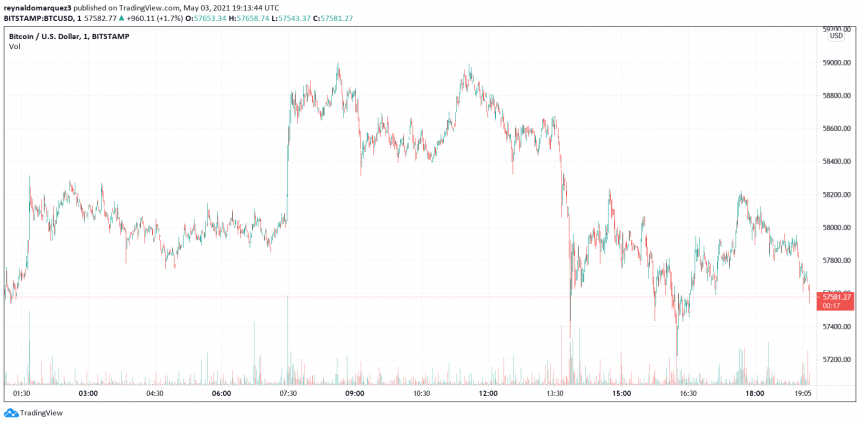 In an interview for CNBC's Squawk Box, eBay's CEO Jamie Iannone talked about the possibility of integrating Bitcoin and crypto payments into their platform. BTC and other digital assets have seen an unprecedented wave of adoption from institutions, companies, and payment platforms during the last year and the popular e-commerce website seems to want in into the growing trend.
With over 187 million customers, e-Bay is looking to explore new payment mechanisms to give their buyers more choice when making purchases. Iannone said that Google Pay and Apple have been integrated and cryptocurrencies payments, such as Bitcoin, might be the next logical step for the platform. Iannone added:
One of the greatest things about our manage payment is that we are expanding the types of payment that we take (…). We will continue to look at other options like cryptocurrency.
In separate statements for Reuters, Iannone said that e-Bay is always looking to adopt the "most relevant forms of payment". However, he claims they have no immediate plans to integrate crypto payments, a project which has been contemplated for at least 6 years. Iannone reiterated that the company will keep a "close eye" on this option.
Bitcoin trades at $57,842 with sideways movement in the lower timeframes. In the weekly chart, the cryptocurrency has seen a significant recovery from last week's crash with an 18.1% profit. In contrast, the 30-day chart registers a 2.1% loss.
Bitcoin, NFTs And Their Expansion Into Mainstream Platforms
Ebay's CEO was more interested in exploring non-fungible tokens (NFTs) to leverage these types of assets. Iannone believes that its platform will be an adequate place to transact with NFTs due to its reputation as the go-to spot to purchase collectibles. He added:
This is the place where sellers come to get scale demands (…). We are looking at it (integrate NFTs) and exploring opportunities for how we can enable it on e-Bay in an easy way. When you think about collectibles, everything that has been collectible has been on e-bay for decades and will continue to be for the next few decades.
The company's first priority, if they decide to offer NFTs, will be to "take out the friction in the experience" and make it "simpler" for users to transact with NFTs. This integration could be a corporate strategy to pick up more profits. As Reuters highlighted, e-Bay had a "weak second-quarter forecast" during last week.
Data from DappRadar suggests NFTs trade is on the decline, at least over the past month. Main marketplaces, such as OpeanSea and Rarible, recorded $95.12 million (-30.78%) and $33.78 million (-19.99%) respectively in trading volume for this period. The number of active traders on these platforms saw equal losses.