Bittrex Global to be First Exchange to Integrate DigitalBits Mainnet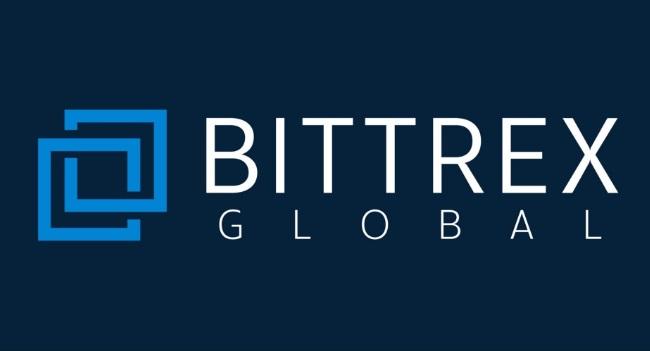 [Press Release – Hamilton, Bermuda, 3rd May, 2021]
Bittrex Global also lists esports and gaming focused Zytara dollar (ZUSD) and protocol layer and NFT-centric DigitalBits token
3rd May 2021, Hamilton, Bermuda — Bittrex Global (Bermuda) Ltd. announced today that it will be the first exchange to integrate the DigitalBits blockchain mainnet, and support the DigitalBits ERC-20 token swap. Bittrex Global also recently listed both the Zytara dollar (ZUSD) and DigitalBits (XDB) token on its digital asset exchange.
ZUSD is a stablecoin that allows users to transact instantly, and aims to replace traditional payment methods currently utilized by online gamers and esports enthusiasts. The DigitalBits blockchain supports the tokenization of digital assets, including branded currencies and branded stablecoins. It was recently unveiled that Litemint, a leading NFT and collectibles marketplace, would be among the initial organizations to also integrate the DigitalBits blockchain for the purpose of introducing NFT functionality to the network.
Zytara, led by DigitalBits founder Al Burgio, has been in a rapid growth stage, strategically focused on building the financial infrastructure of tomorrow, today. In partnership with Prime Trust, Zytara launched ZUSD to serve the gaming and esports industry, providing Millennials, Gen Z gamers and esports enthusiasts with a dynamic new alternative to traditional payment solutions. ZUSD is fully collateralized, with Prime Trust serving as the issuer of ZUSD, and holding 1:1 USD reserves. Following its initial deployment on Ethereum, ZUSD will next be introduced to the DigitalBits blockchain, allowing users to take advantage of the network's scalability.
Zytara has also launched Zytara Labs, a full-service production company and studio supporting musical artists, actors, gamers, esports teams and other brands with the creation, sale, and marketing of NFTs. The company develops innovative products and platforms that leverage blockchain protocols, such as DigitalBits and Ethereum.
"The gaming, sports and entertainment industries are ideally positioned for stablecoins and NFTs," said Bittrex Global's CEO Tom Albright. "The infrastructure required to ensure prizes can be distributed to anyone, anywhere in the world is currently lacking, and Zytara is looking to fill this exciting niche. Zytara's ability to attract and support major influencers and brands with innovative NFT campaigns is clearly evident as recently unveiled with their support for the NFT collaboration with the Dole Sunshine Company and renowned artist, David Datuna."

"We have reached a very exciting stage in the development of digital assets," said Michael Gord, Managing Director of the XDB Foundation, leading contributor to the DigitalBits ecosystem. "As more mainstream brands and enterprises adopt digital assets, they will require support to effectively offer blockchain-based services to their customers, whether it be NFTs, loyalty rewards, security, or greater transparency. The DigitalBits ecosystem has attracted a wide array of organizations that are supporting the use of DigitalBits as an alternative network layer to the current blockchain landscape."
The DigitalBits blockchain provides a network layer that enables anyone to easily leverage blockchain-based solutions, irrespective of their technical background. DigitalBits supports lightning fast, borderless transactions, ensuring fungible and non-fungible digital assets can move seamlessly between network participants, anywhere in the world.
Bittrex Global will be hosting a Live Video AMA with DigitalBits and Zytara founder Al Burgio on May 5th at 9:00am EST.
No dates have been announced for the completion of Bittrex Global's integration of the DigitalBits mainnet and the upcoming token swap.
About Bittrex Global
Bittrex Global has one of the most secure trading platforms and digital wallet infrastructures in the world where customers can access exciting new products.  Built on Bittrex's cutting-edge technology, Bittrex Global provides a high-level experience for professional and novice customers alike.
SPECIAL OFFER (Sponsored)
Binance Futures 50 USDT FREE Voucher: Use this link to register & get 10% off fees and 50 USDT when trading 500 USDT (limited offer).
PrimeXBT Special Offer: Use this link to register & enter POTATO50 code to get 50% free bonus on any deposit up to 1 BTC.
---