Major League Baseball sells pairs of tickets for 100 Dogecoin each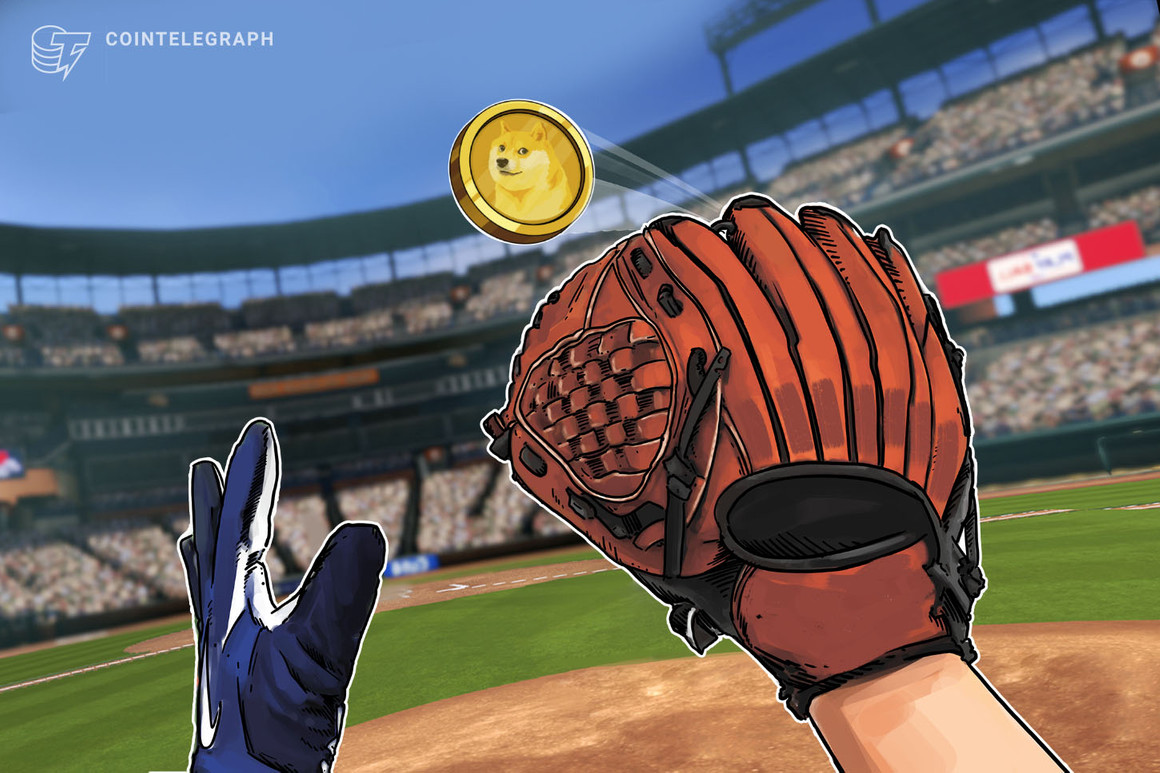 Fans can now use Dogecoin to buy tickets to see MLB team Oakland Athletics take on the Toronto Blue Jays this month.
The team, also known as the Oakland A's, is offering pairs of plaza infield tickets for 100 DOGE from May 3 until May 6. Two plaza infield tickets usually go for around $80 total, but with Doge sitting at around $0.43 today, fans will be able to fetch themselves a 46% discount if they purchase the tickets in Doge.
Join us at the ballpark as the Blue Jays roll into town!

Two-seat pods in the Plaza Infield are available for 100 Dogecoin for the series.

: https://t.co/RizI8lp46i pic.twitter.com/wdDROnpLJc

— Oakland A's (@Athletics) May 3, 2021
The team is accepting payment through Bitpay and will issue the tickets digitally via the MLB Ballpark app.
The Oakland Athletics — depicted in the 2011 box office hit and true story "Moneyball" — first became active in the crypto space in March after they started selling full-season access to six-person suits for 1 BTC.
The Athletics' Doge adoption marks further evidence of the ever-growingmania surrounding the Dogecoin. According to data from CoinGecko, Doge now has a market cap of more than $57 billion — $500 million higher than leading stablecoin Tether's (USDT) $52 billion capitalization.
Despite arguably holding no intrinsic value, Doge has surpassed the market cap of mainstream giants such as Honda Motor Co. at $52.9 billion, Ford Motors at $46 billion, and Twitter at $43 billion.
If $DOGE was in the S&P500 it'd rank higher than 366 companies.

— Qiao Wang (@QwQiao) May 3, 2021
Ironically, well before Dogecoin rose to mainstream cult figure status, Dogecoin founder Billy Markus sold off his entire Doge stash in 2015 for the equivalent to a used Honda Civic.
Dogecoin's price has surged this month, likely bolstered by the plethora of mainstream firms seeking to leverage DOGE's cult-like status to promote snacks and confectionaries. DOGE is up 663% over the past 30 days.
Over the past 24 hours, $11 million worth of Doge has changed hands, pushing prices up 8.7% to around $0.43.