The MHC Digital Asset Fund Launches To Combat Volatility In Bitcoin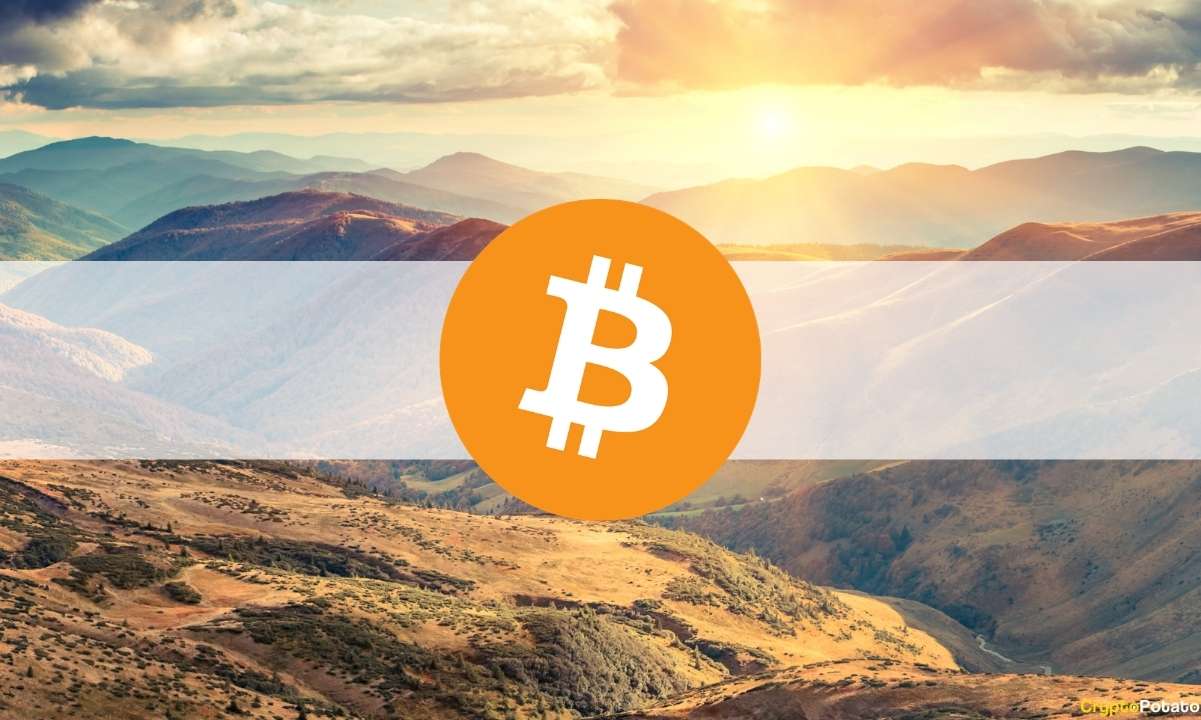 [PRESS RELEASE – Please Read Disclaimer]
Backed by venture capitalist Mark Carnegie of MH Carnegie & Co., in partnership with leading global blockchain expert Sergei Sergienko
Marks the entry of traditional finance to the growing asset class of cryptocurrency, blockchain and DeFi
Steppingstone to democratise crypto investing with a listed investment vehicle
Alternative asset manager MH Carnegie & Co. announced the launch of its first cryptocurrency fund in partnership with leading blockchain expert Sergei Sergienko, in a bid to offer Australian investors greater access to opportunities in the global digital asset space.
The MHC Digital Asset Fund is aimed at wholesale investors in Australia looking to gain active exposure in cryptocurrency, blockchain and DeFi opportunities as part of their portfolio diversification strategy in an ultra-low rate-and-return environment.
The Fund will not only invest in the larger, more liquid assets such as Bitcoin and Ethereum, but also early-stage investments into blockchain businesses, non-fungible tokens (NFTs), and second generation of digital assets e.g. DeFi optimisation, that are extremely difficult to decipher for those who have not had significant experience in this sector.
Investors will gain access to a unique multi-investment asymmetrical strategy which protects from downside volatility by up to 40%, while still taking advantage of 80% of any upside movement.
Speaking to the launch, Mark Carnegie, Principal of MH Carnegie & Co. and Founder of MHC Digital Assets said: "It is through years of deliberation and observation that we are now convinced of the durability and importance of this asset class. We're living in world where fiat currency has been printed as fast as the presses can go in the last 18 months.

"The COVID-19 pandemic has pushed the world to a tipping point where digital technologies are now a way of life. The use of blockchain for safe distribution of coronavirus vaccines is testament to that.

"However, these new digital assets are becoming increasingly complex and can be counterintuitive to any investor who is used to dealing with traditional, centralised environments. It requires a great deal of technical knowledge and skill to ensure that they are managed appropriately and stored securely within a continuously evolving environment.

"We have assembled a team of some of the most talented and skilled people to create a perfect blend of legacy and digital finance. Sergei has a stellar track record of identifying and investing in early-stage crypto projects with distinct competitive advantages. Having an extensive network within the global cryptocurrency community enables him to separate wheat from the chaff," he added.
Democratizing crypto investing
Currently launched as an unlisted investment management scheme, the ultimate goal of the Fund is to become a listed investment vehicle so that a wider range of retail investors can have access to digital asset opportunities.
Mr Carnegie said gaps remained in Australian regulation relating to digital financial products, but that authorities were showing more willingness to discuss how Australian investors could access opportunities following developments in other jurisdictions such as the US, UK, Singapore and Hong Kong.
"The exponential growth of digital currencies and technology since the pandemic has resulted in regulators playing catch up. This has left virtually all mum and dad investors' portfolios being worse off with no exposure to this emerging asset class, unless they accept the volatility of trading directly in altcoins with limited knowledge," added Mr Carnegie.

"Our endgame is to simplify and democratise crypto investing in Australia and take as many interested investors along this journey as possible. We are keen to work with regulators on this path to innovation and ensure crypto finds a real and sensible place in Australians' investment portfolios," he said.
The case for crypto
Sergei Sergienko, Partner and member of the Investment Committee for the new fund makes a strong case for having some exposure to digital assets in any balanced portfolio due a combination of strong diversification and return benefits. Lack of correlation with conventional assets is considered the most appealing characteristic of this asset class.
"Since the Federal Reserve confirmed it would do whatever it takes a curb a crisis, inflation concerns have created pricing adjustments for most asset classes. A portfolio with a small allocation to Bitcoin over the last five years would have doubled its returns when paired with the ASX200 index, and increased 43% when paired with the MSCI," he said.
"Bitcoin currently has a market cap of A$1.4 trillion, inching closer to Australia's domestic equity market cap of ~A$2 trillion. Contrary to popular belief, it is much harder to manipulate this market due to the scale it has now achieved."
Bitcoin has by far been the best performing asset of the decade returning 787% since unlimited policy intervention, miles ahead of 30 Year Bond USA (79%), MSCI World Index (75%), ASX200 (49%) and Gold (10%).
According to Mr Sergienko, "A lost opportunity is still a loss. Traditional funds in Australia are stuck in a bygone era for asset allocation. They have struggled to look past bonds, property and equities.
"The launch of MHC Digital Asset Fund marks the arrival of traditional asset managers into the crypto world. We think 2021 will be the year of reckoning for digital assets being accepted as a legitimate asset class by mainstream investors.
"However, the world of cryptocurrency runs deeper than just Bitcoin, which has by far commanded much of the spotlight. A key challenge and opportunity for any true-to-label fund manager is to discover the next Bitcoin (s) in building a truly diversified portfolio of digital assets," he concluded.
About MHC Digital Finance
MHC Digital Finance Pty Limited (ACN 646 614 397) is a focused Australian digital currency and emerging technology asset manager with a unique mix of active digital asset and traditional financial funds management expertise.
MHC Digital Asset Fund is an unlisted Australian unit trust, co-owned by Mark Carnegie of MH Carnegie & Co., and Australian entrepreneur and leading blockchain expert Sergei Sergienko. More information can be found at https://mhcdigitalfinance.com/
About MH Carnegie & Co.
MH Carnegie & Co is an alternative asset manager, managing committed funds in excess of $1 billion across eight platforms, with a successful track record in delivering risk adjusted returns to investors since its establishment in 2011. MH Carnegie & Co has invested across a broad range of asset classes including venture capital, private equity, real estate and debt. More information can be found at https://www.mhcarnegie.com/
SPECIAL OFFER (Sponsored)
Binance Futures 50 USDT FREE Voucher: Use this link to register & get 10% off fees and 50 USDT when trading 500 USDT (limited offer).
PrimeXBT Special Offer: Use this link to register & enter POTATO50 code to get 50% free bonus on any deposit up to 1 BTC.
---