Bitcoin Price Can Reach $250K in 5 Years: Morgan Creek Capital's CEO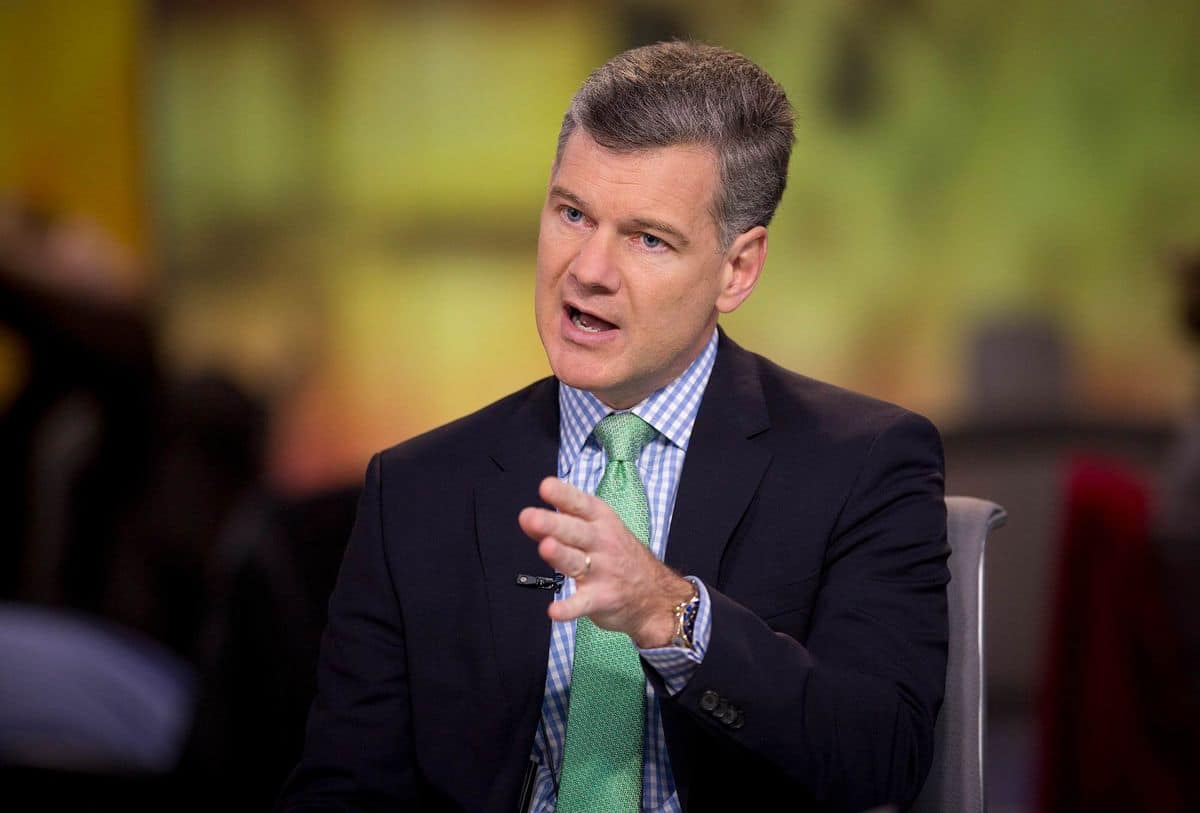 Morgan Creek Capital Management's CEO believes Bitcoin's price can skyrocket to $250,000 in the next five years. He opined that many investors underestimate and ignore the potential of the primary cryptocurrency.
Bright Future for BTC
Bitcoin saw some turbulent times in recent weeks after reaching an ATH of almost $65,000 in the middle of April. And while the current value of the digital assets has been struggling below $60K, Mark Yusko envisions a significantly more optimistic future.
In a recent CNBC interview, the founder and CEO of Morgan Creek Capital Management predicted that the price of the digital asset could reach $250K within five years.
In his opinion, the asset is much more than just a token with value but a highly successful network too. Yusko also said that many investors undervalue the asset and fail to understand its true potential:
"This is a network and networks grow in an exponential way. This is the fastest network in history to a trillion dollars of value, right on the heels of FAANGS that took, you know 15 to 20 years depending on which one you are looking at."
Morgan Creek Capital Management's CEO based his forecast on a gold correlation. Yusko explained that if gold's monetary value is around $4 trillion, then this means that digital gold should reach that amount – a sum that puts the price of Bitcoin at roughly $250 000:
"What people miss is this is a technological evolution of computing power that isn't going away. It's a powerful computing network that is going to become the base layer protocol for the Internet of value."
What About The Altcoins?
Bitcoin is not the only cryptocurrency that increased significantly in price this year. Most of the other digital assets have been thriving too. Yusko scratched the topic about some of the most popular ones lately, such as Ethereum (ETH), Litecoin (LTC), and Dogecoin (DOGE).
Although he acknowledged their recent progress, he believes that Bitcoin is the gold standard in the crypto community. Furthermore, Yusko said there is room for only a handful of altcoins to succeed, but BTC is by far the top cryptocurrency and will remain as such.
In contrast, the American investor shared a very unfavorable opinion about Dogecoin, calling it "useless":
"So, yes, there's room for a couple of protocols to survive, but there are 1000s of coins and DOGE is in that category that really are useless, they are just utility tokens that have no underlying value or use case and they'll eventually disappear."