What is Shiba Inu (SHIB)? Read Before You Invest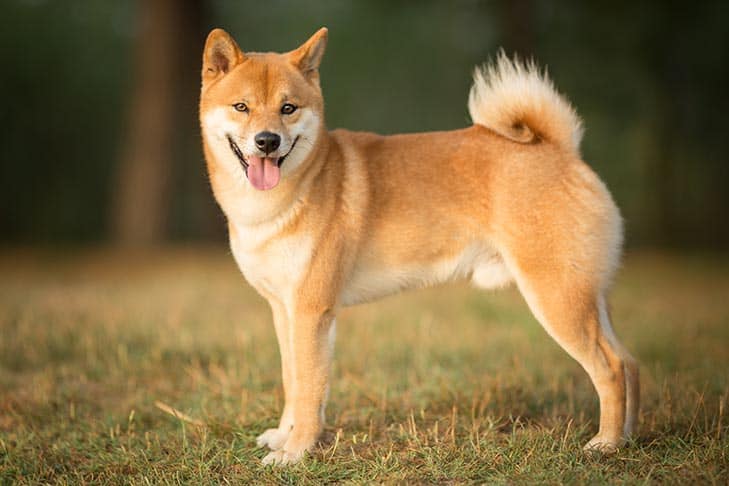 Perhaps it is safe to say that Dogecoin took center stage in the cryptocurrency markets since the beginning of 2021.
The coin that started as a joke has increased so much that, for a brief time, it became the 4th largest cryptocurrency by market cap, carrying a market cap value of over $70 billion. Indeed, an expensive joke.
This was made possible thanks to a flock of retail investors, a bunch of Reddit groups, and, of course, Elon Musk – one of Dogecoin's most avid commentators. However, what this also did is propel a lot of clone coins, most of which are heavily inspired by DOGE.
Shiba Inu (SHIB), despite its claims of being something different – is an obvious example. Dogecoin carries the logo of the Shiba Inu dog breed, while SHIB uses it directly. With this in mind, we've decided to compile a comprehensive guide aimed at shedding some light on the cryptocurrency that took the market by a storm in just a few days.
What is Shiba Inu (SHIB)? Meet The Dogecoin Killer
As CryptoPotato reported, SHIB quickly became one of the hottest cryptocurrencies. This became possible after Dogecoin (DOGE) saw an astronomic increase and surpassed $0.7 in May 2021.
Becoming arguably the most discussed and popular cryptocurrency, for the time being, Dogecoin inspired many to create tokens bearing similar characteristics – the common trait they share is that they are all named after a dog breed, most of which take after Shiba Inu.
With this said, one dev team went ahead and created a cryptocurrency that is literally called Shiba Inu and uses the SHIB ticker.
According to the official website and their Woofpaper, which is Shiba Inu white paper's version, SHIB represents an "experiment in decentralized spontaneous community building."
Apart from that, the team is attempting to create an ecosystem consisting of a few tokens, a decentralized exchange called ShibbaSwap, and a fully-fledged community. Although, it has to be mentioned that apart from the tokens and the growing community, which is caused by the rising price and nothing more, there's nothing else that's currently complete, begging the question if SHIB's valuation is justified or not.
In any case, SHIB is an Ethereum-based ERC20 token that is also nicknamed the "dogecoin killer" within the project's community.
The Unanticipated Major Holder of SHIB
SHIB has a total token supply of 1 quadrillion. 50% of it has been locked as liquidity to Uniswap. However, the other half is where it gets interesting.
The team behind SHIB has sent 500 trillion tokens to the co-founder of Ethereum, Vitalik Buterin. The transactions can be tracked here and here.
Commenting on the matter in the project's whitepaper, the founder, who's anonymous (unlike Dogecoin's founders), said:
"We sent over 50% of the TOTAL supply to Vitalik. There is no greatness without a vulnerable point and as long as VB (Vitalik Buterin) doesn't rug us, then SHIBA will grow and survive."
The funny thing is that following the meteoric increase in SHIB, which is up over 300,000% since February 2021 until the time this guide is published, Buterin's SHIB tokens are worth a lot more than his ETH.
At the time of this writing, Buterin's ETH is worth around $1.4 billion, whereas the SHIB in his public account is worth around $15 billion.
It's also worth noting that, following in the footsteps of Shiba Inu, other clone tokens such as Akita Inu and HUSKY have also sent part of their supply to Vitalik.
In any case, the supply of the token remains seriously concentrated. Apart from the 50% held by Buterin, there are two other wallets that hold 10% of the supply collectively, presenting serious risks of massive price crashes, should they decide to sell their coins into the market.
The SHIB Token: What Is It Used For?
It's worth noting that the entire Shiba Inu ecosystem consists of three tokens – SHIB, LEASH, and BONE.
Once their decentralized exchange, Shiba Swap, is ready (which is currently supposedly ongoing security tests and audits), users will be able to stake their tokens and earn rewards. For staking SHIB, users receive xSHIB, for staking LEASH – xLEASH, and for BONE – tBone.
Per the white paper, this is how the incentives look like:
There are incentives for xLEASH and tBONE holders as well.
SHIB: The Must-Read Things to Consider Before Buying
While the SHIB cryptocurrency has one of the fastest-growing communities with hundreds of thousands of people throughout their different social media channels, there are a few things to keep in mind when looking into the project.
First, their official Medium page has two posts only – the first one was the announcement of the development, and the second one was an update that came many months later and didn't really give any notable updates.
The SHIB founder is anonymous – it's really unclear how many developers are working on the project, and there's no precise roadmap as to when users can expect project updates and deliverables such as the Shiba Swap exchange.
The total supply is 1 quadrillion tokens – that's a lot!
Half of them are presumably burned because they were sent to Vitalik Buterin. It's a speculation to discuss whether he would do something with them, but given his status in the community – it's unlikely he would do something to harm the ecosystem. However, there are plenty of token holders who are in possession of a high percentage of the remaining 50%, which is a red flag.
As of writing these lines, the SHIB token had already increased more than 18,000% over the past few months, which entitled it a spot in the top 20 largest cryptocurrencies with a market cap of $12 billion, according to CoinMarketCap. Is SHIB overvalued? only time will tell.
How to Buy SHIB?
With all of the above into consideration, it's also worth noting that a large part of SHIB's explosive price action is due to its addition to many centralized exchanges, including the world's largest exchange by volume – Binance.
It's currently possible to trade SHIB on Huobi, OKEx, KuCoin, whereas the easiest would be to buy on Binance.
On the spot exchange of Binance, users are able to participate in the following SHIB markets:
What is more, Binance Futures, as well as FTX opened leveraged contracts, and traders are now able to use them, though this carries a tremendous risk of capital loss.
Disclaimer: none of the above is financial advice. The content is solely for educational and entertainment purposes only. Investing in cryptocurrencies carries a high risk of capital loss, and you should only invest money you can afford to lose.