Elon Musk Clarifies Tesla Hasn't Sold Any Bitcoin: BTC Spikes $2500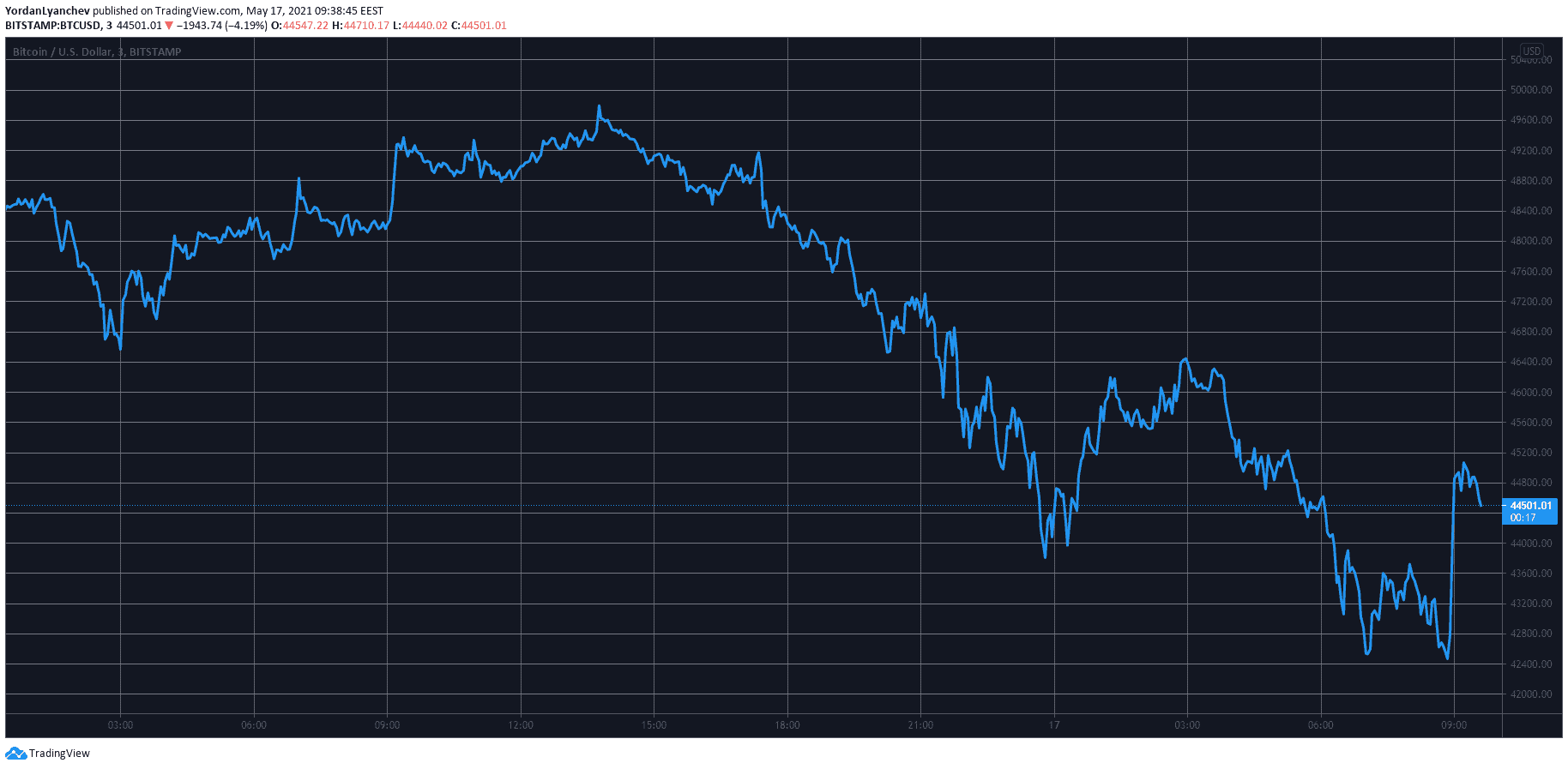 After several controversial Twitter comments on bitcoin and Tesla, the electric vehicle giant's CEO clarified that the firm still holds all of its coins. As a result, the price of the asset saw a sudden increase of over $2,000.
Elon Musk continues with his Twitter conversations regarding his perception of bitcoin. In the latest one, Tesla's CEO confirmed that the company hadn't sold any of its BTC holdings.
The cryptocurrency's price has been susceptive to Musk's comments in the past, and this positive engagement caused a price pump.
In a matter of minutes, bitcoin jumped from its 3-month low at $42,400 to above $45,000.
Musk's clarification comes amid several controversial comments made by him in regards to the relationship between his electric vehicle giant and bitcoin.
Most recently, Tesla disabled BTC payments for its product, citing environmental issues. Consequently, bitcoin fell sharply by $12,000 in a day.
CryptoPotato reported earlier today Musk's hints in which the billionaire suggested that Tesla may have sold its BTC portions. Naturally, the price fell then, but the latest engagement recovered most daily losses.
Nevertheless, bitcoin is still $13,000 down since before Tesla stopped receiving BTC payments.
The Musk-induced volatility has caused mass pain for crypto traders. According to Bybt, the liquidations in the past 24 hours were nearly $2.4 billion. The largest single liquidation occurred on Huobi as a bitcoin trader lost $90 million.