The Grayscale Bitcoin Premium Normalizes After Plummeting to Negative 21%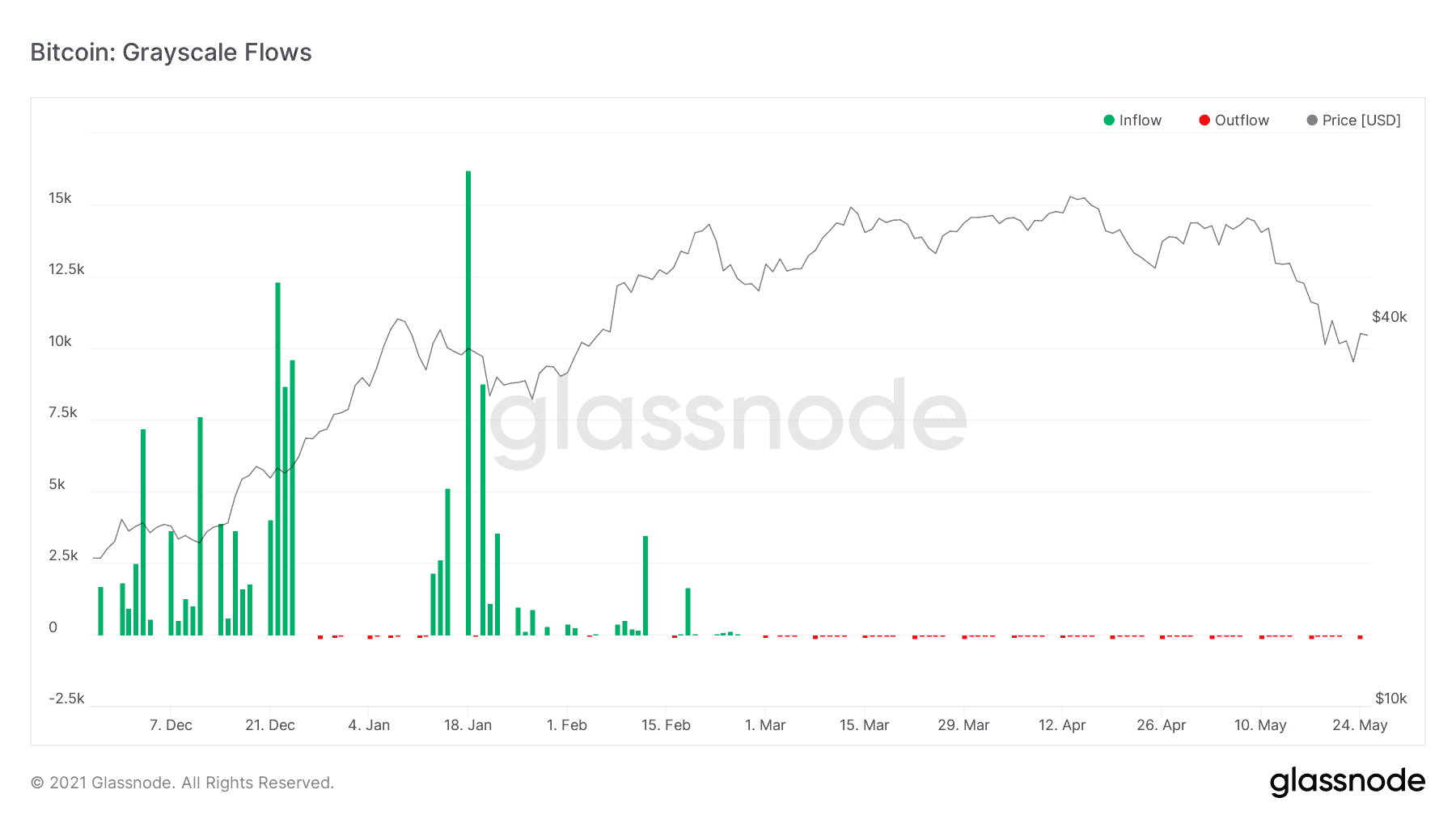 After plummeting to a multi-year low of -21%, the Grayscale Premium has normalized quite a bit to around -4%. The metric could return back to a positive territory later this summer as the majority of GBTC investors will see their holdings released.
Grayscale Premium Returns to Normal Ground
Founded in 2013, Grayscale is the largest crypto asset manager enabling accredited investors to receive exposure to BTC and other crypto assets without worrying about storing and managing their holdings. However, this convenience comes with a price – an annual fee of 2%.
Following the massive growth of the company's AUM in late 2020 and early 2021, when it expanded by more than 10x in months, the inflows dried out at the end of Q1 this year. The decline in fresh funds came amid competitive funds launching in Canada and Europe, and several filings for Bitcoin ETFs in the States.
The deviation between supply and demand could lead to the creation of a premium. It represents the difference between the price of the underlying asset (in this case, bitcoin) and the value of the trust's shares.
Typically, the premium increases when the demand for GBTC is high and vice-versa. For instance, it was significantly higher when institutions were accumulating a lot earlier this year. However, it dropped into negative territory when the demand decreased, leading up to a low of -21.23% a few weeks ago.
Despite still trading at a slight discount as of now, it has normalized quite a bit to -3.8%. Glassnode outlined that this positive momentum started on May 12th – shortly before the massive market-wide correction.
Could the Premium Return to Positive Soon?
According to GBTC's vesting schedule, the majority of institutions will have their positions released by the end of June. By receiving access to their previously locked holdings, they will be able to dispose of them accordingly, which could relieve the fund from the downward pressure.
The company also recently outlined plans that could further impact the performance of its leading trust and the premium. As reported, Grayscale aims to convert GBTC into a Bitcoin ETF, which became evident following a filing with the US Securities and Exchange Commission.