Vontobel Bank Customers Are Interested in Cryptocurrencies, Says CEO Zeno Staub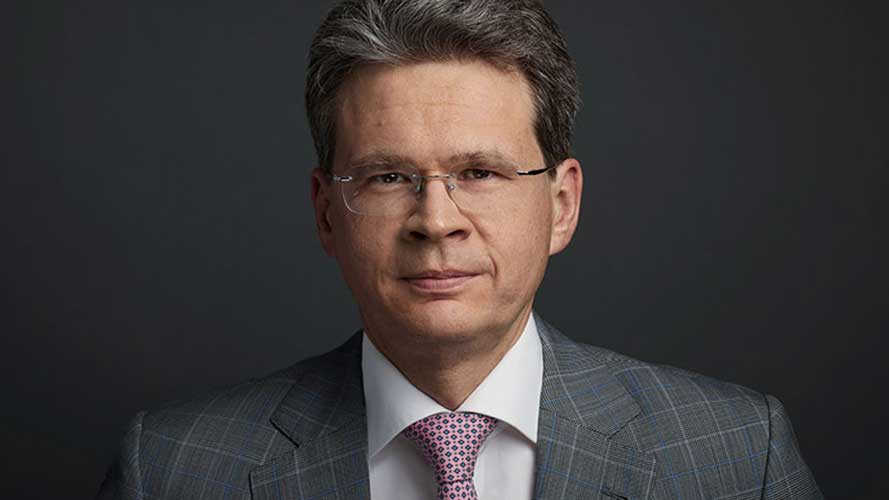 The Chief Executive Officer of the Swiss-based Vontobel Bank revealed that the clients of the institution have been showing an increased interest in digital assets. He also praised blockchain technology for its security and reliability.
Customers Allocate Their Wealth in Virtual Currencies
In a recent interview for Bloomberg, the CEO of Vontobel Bank – Zeno Staub – noted that cryptocurrencies are an exciting asset class for their clients.
"Clients have an interest in digital assets, clients have an interest in cryptocurrencies. We believe that the underline technology is actually more important than certain types of applications. We believe the underlying blockchain technology is the logical consequence of the general trend of securitization because it's the only available technology that can create trust without a central counterparty."
Staub added that the Swiss-based financial institution tries to work in favor of the customers' growing demand for cryptocurrency services and provide the safest option for trading. Some of the wealthy clients of Vontobel Bank have already allocated funds in digital assets:
"We will see major changes coming out of that going forward. What we offer to our clients is that we wrap some cryptocurrencies in a secure, convenient, easy to handle way and clients appreciate that and allocate part of their wealth to them."
It is worth noting that the Swiss bank, with around $315 billion assets under management, launched a certificate on Ether, offering investors simple and transparent access to this cryptocurrency back in 2019.
Sygnum Became The First Bank to Offer Ethereum 2.0 Staking
At the beginning of the month, another Swiss-based financial institution – Sygnum Bank – announced that its customers could use its institutional-grade banking platform to stake ETH for Ethereum 2.0 from their existing wallets.
Sygnum Bank assured that the staking services were entirely integrated into its platform, highlighting increased security. The Head of Business Units at the institution – Thomas Eichenberger – commented on the move:
"Ethereum is the second-largest blockchain protocol, and Ethereum staking is a core element for digital asset portfolios which can now be accessed in a convenient, secure, and regulated setting. This further expands Sygnum's offering of attractive, regulated yield generating products to meet the needs of clients to accumulate other forms of return in addition to capital appreciation."