Ethereum Price Might Plunge By 35% This Cycle! Here's Why?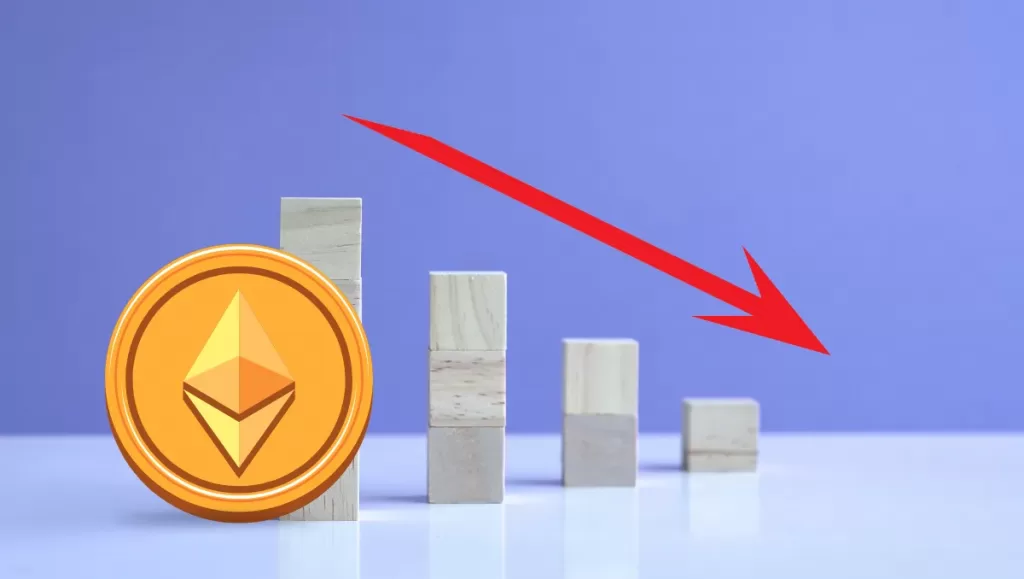 The post Ethereum Price Might Plunge By 35% This Cycle! Here's Why? appeared first on Coinpedia – Fintech & Cryptocurreny News Media| Crypto Guide
The crypto street has been dwindling amidst high tides, which has been worrisome for traders and investors. As numerous digital assets continue to accumulate from the losses. Meanwhile, the space is witnessing a steady incline towards investors buying the dip.
Top-tier coins which have been prone to market sentiments and fluctuations have had a significant share of the beatings. The largest crypto has lost close to $10,000 in value since it hit its ATH. While Ethereum Price is down by about 14% since its ATH. The second-largest crypto sees its top-10 exchange addresses shrink. The digital asset sees an increase in purchases amidst the dip.
Ethereum Stands Tall Despite The Odds!
The De-Fi ruling protocol has been withstanding the high tides, which is thrown at the protocol And is rising despite the odds. According to glass node alerts, the amount of supply last active 1d-1w (1dMA) reached a 5-month high. The exchange outflow volume (7d MA) reached an ATH. The total value in the ETH 2.0 deposit contract also reached an ATH.
While the ETH number of addresses holding 0.01+ coins hit an ATH, the number of addresses holding 10+ coins hit a one-month low. And the number of addresses holding 100+ coins has also hit an ATH. According to substantial sources, Ethereum is seeing its top-10 largest non-exchange addresses continue to grow larger.
Consecutively, while the top-10 largest exchange addresses shrink. The platform further mentions that there is a record 5016X the amount of ETH on top-10 non-exchange vs exchange whale addresses now, which is a great sign. In addition, there is a steady rise, in traders and investors buying the dip, as the exchange outflow volume peaks.
Collectively, the network has been growing at a steady pace, despite the shortcomings like the high gas fees, and the recent market volatility. The dominance of ETH is currently at 18.18%, which has been growing at an appreciable rate against that of the star crypto. With the crypto street making a notable move towards dApps, NFTs, and Metaverse. We can expect, Ethereum to raise its bars in the short term, as its much-anticipated ETH 2.0 update remains due for launch.